A Guide On Claiming With Road Traffic Accident Solicitors
By Lewis Aaliyah. Last Updated 27th July 2023. If you are involved in a road accident that wasn't your fault, then you could be entitled to compensation. And a road traffic accident solicitor can help with getting you the financial compensation you deserve based on your case.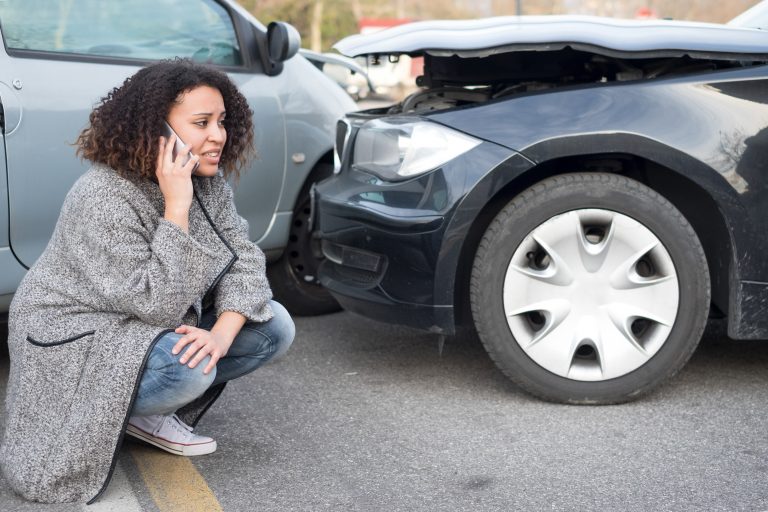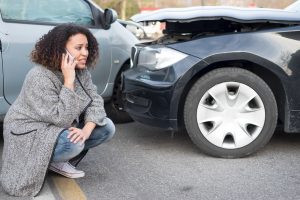 In this guide, we will walk you through the steps you need to follow to claim with a road traffic accident solicitor and explain how the process works. We'll also explain how to work out the amount of compensation you are likely to receive following an accident on the road. If you are looking to make a compensation claim following a traffic accident, then you can contact us for help.
Get In Touch With Our Team
Here at UKlaw.co.uk, our panel of lawyers can provide free advice on road traffic accident claims. You can request a callback from our team by selecting our form. Alternatively, you can contact us by phone on 020 3870 4868.
Services And Information
Everything You Need To Know About Road Traffic Accident Solicitors
Being able to travel on public roads can provide a lot of freedom and other benefits. However, there are also a lot of ways in which things can go wrong on the road, possibly creating an accident. Such an incident is especially likely to occur when a road user isn't concentrating properly on what they are doing.
Accidents on the road can occur in many different forms whether you're a driver, cyclist or pedestrian. The injuries caused by such accidents can also vary widely, from minor sprains to life-changing injuries or even fatal injuries. 
It is, unfortunately, true that some people who experience road traffic accidents suffer negative effects on their physical and mental health for a long period of time. This can lead to financial loss. That's why the potential compensation you could receive after claiming for injuries sustained in a road traffic accident can prove valuable. The money received from such a claim can go towards important steps in your recovery, like medical support and covering financial losses which may have built up over time.
Being involved in a road traffic accident can be particularly frustrating if it was caused by someone else's negligence. If this happens to you, then you should contact a road traffic accident solicitor as soon as possible. 
Read on to find out more about how these kinds of solicitors can help you. We'll also break down the specific types of accidents they deal with. And if you have any questions, please call us on the number at the top of this page.
What Is A Road Traffic Accident?
A road traffic accident is defined by law as a collision that involves a vehicle on a road or public area which has caused injury or damage to a person, animal, property and/or another vehicle. 
You can be considered a victim of a road accident whether you were driving, a passenger, a pedestrian or riding a bicycle or horse at the time you sustained your injury.
In the graph below, you can see a breakdown of the various road user groups and the levels of fatalities. This information comes from the UK government's annual report on road accidents and safety statistics.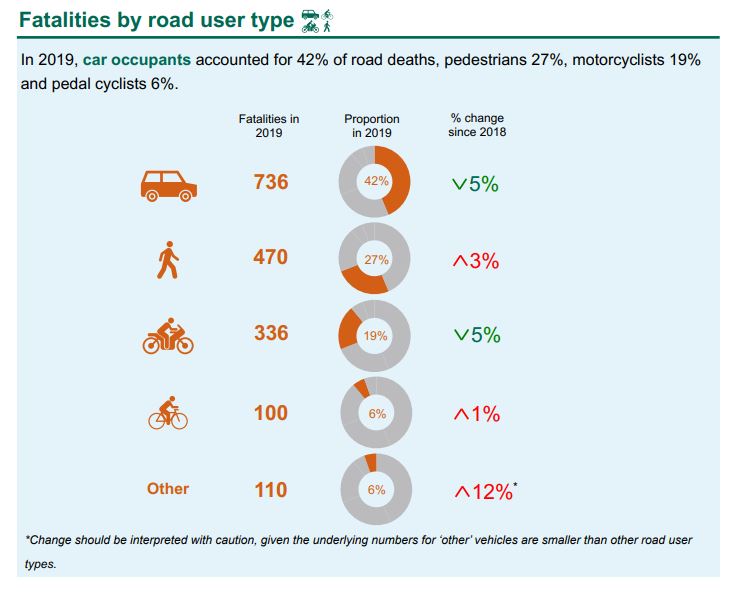 Common Types Of Road Traffic Accident Claim
Road traffic accidents can come in numerous different forms depending on what types of vehicles and other people are involved, where the accident occurs and what injuries are sustained. These factors impact the claims process and what sort of compensation you could get. 
The following are the more common types of road traffic accidents that can occur:
Passenger accident
When a vehicle is involved in a road traffic accident, any passengers within that vehicle could experience physical injuries. Passengers are entitled to compensation just as much as drivers are when someone else is at fault.
A passenger can make a claim against the driver of the vehicle they were travelling in provided the accident was that driver's fault. Or if it was the fault of another, they could also make a claim against that driver too.
Pedestrian accident
Pedestrians can be involved in road traffic accidents too. They are also at great risk of suffering severe injuries in such an incident due to their lack of protection. There are many different ways a pedestrian traffic accident can occur. They most typically happen when a pedestrian attempts to cross a road or if a driver mounts the pavement.
Motorbike
Road traffic accidents can also involve motorbikes. The injuries inflicted when riding a motorbike are more likely to be serious compared to other vehicles. This is because of their reduced protection and higher speeds. Motorbikes can be involved in a road traffic accident due to issues such as weather conditions. Another common cause of motorbike accidents is the difficulty other road users have spotting nearby motorbikes, judging their speeds or failing to anticipate their manoeuvres.
Cycling accident
Cyclists can be involved in accidents with other road users and can claim compensation if they are not to blame. Many cycling accidents on the road involve a vehicle due to the driver missing the cyclist in their blind spot. Another common cause is when a driver misjudges the distance to a cyclist during a manoeuvre, or, like with motorcycles, misreads the speed at which they're travelling.
Coach and bus accident
Road accidents involving coaches or buses can potentially lead to a compensation claim too. Any passengers who were on board during the accident may potentially also make a claim against the bus or coach company provided it was the result of either negligence on the part of the vehicle's driver or the transport firm in charge of operating the service.
Like with passenger accident claims, mentioned above, it's also possible to sue another driver if they were responsible for causing the bus accident.
An accident causing whiplash
Whiplash is commonly reported as an injury experienced by victims of road traffic accidents. It occurs when the muscles and ligaments in the neck are moved in a sudden and abrupt motion. If the motion is forceful enough, they can tear as a result. Drivers and passengers who suffer a whiplash injury in an accident that wasn't their fault can get money to cover the effects of this injury as part of their compensation.
Car accident
Many claims worked on by road traffic accidents solicitors involve one or multiple cars. Car accidents, whether they are big or small, can have different effects on different people so every client and incident is treated by solicitors on an individual basis.
Could I Claim Against An Uninsured Or Untraced Driver?
In some car accidents, the driver responsible may turn out to lack valid insurance. Alternatively, the responsible driver could have absconded or failed to stop at the scene of the accident, which makes them an untraced driver. 
While these scenarios are frustrating for the victims, you can still claim compensation if you are involved in a road accident caused by a driver who is either uninsured or untraced.
If you are in such a scenario, then you can get compensation with the help of an organisation called the Motor Insurers' Bureau (MIB). This institution specialises in claims involving drivers who are uninsured or untraceable. 
Payouts from the MIB are very similar to those provided in standard claims. Your road traffic accident solicitor should be able to assist with claiming with the MIB on your behalf. To learn more about how we can help, please get in touch using the number at the top of this page.
Split Liability Road Traffic Accident Claims
While some road traffic accidents can easily be blamed on one individual, some cases are more complicated. They can lead to what's known as a split liability case (also known as a partly at-fault accident). After investigations are complete into a road traffic accident, both or multiple drivers involved may end up being considered equally or partially responsible for its occurrence.
In cases like these, those considered partly responsible can still claim compensation. However, the compensation paid out will reflect their share of the blame. Therefore, if a road accident involves two drivers and both are considered to have played an equal part when it comes to fault, they will take a 50/50 split of the responsibility and an equal share of any damages received due to injuries caused by the accident.
Solicitors can offer No Win No Fee agreements to people who are partly to blame for a road traffic accident. Such an agreement provides financial security for the claimant but your solicitor will still take a small percentage of your compensation if you go through a split liability case.
Could I Claim With A Road Traffic Accident Solicitor If I Was At Fault?
If you were at fault for a road traffic accident, a solicitor is unlikely to be able to help you pursue a personal injury claim for car accident compensation. However, if the other driver was also partially responsible for the accident and your injuries, a car accident solicitor could help you with making a split-liability claim.
In these cases, the compensation awarded to you for a successful case will depend on how liable you were. For example, if it is determined that you and the other driver were both 50% responsible for the accident, then you will receive half the amount of compensation you would've received if the other driver had been fully liable.
Regardless of whether you or another driver was at fault for the accident, you will need to inform your insurance company of the accident.
For more information on the road traffic accident claims process, you can contact a member of our friendly advisory team.
Road Traffic Accident Solicitor Compensation Calculator
The table below shows some potential compensation awards paid out in road traffic accident claims. It details the types of injuries likely to be suffered in an RTA and their severity. The figures here can be used to calculate the compensation you could receive in a road traffic accident claim.
These estimates come from the Judicial College guidelines. Keep in mind that these figures are a guide only. They are not guaranteed to accurately reflect the compensation you'll receive if your case is a success. Also, remember to reduce the figures shown if you are considered partly at fault for the accident you're claiming on (so reduced by 50% if you are given half the responsibility).
| Injury | Severity | Compensation |
| --- | --- | --- |
| Brain Injury | Very Severe | £264,650 to £379,100 |
| Brain Injury | Moderately Severe | £205,580 to £264,650 |
| Brain Injury | Less Severe | £14,380 to £40,410 |
| Face Injury - Scarring | Very Severe | £27,940 to £91,350 |
| Face Injury - Scarring | Less Severe | £16,860 to £45,440 |
| Face Injury - Scarring | Less Significant | £3,710 to £12,900 |
| Eye Injury | Total Blindness | In the region of £252,180 |
| Eye Injury | Loss Of Sight In One Eye | £46,240 to £51,460 |
| Eye Injury | Minor | £3,710 to £8,200 |
| Back Injury | Severe | £36,390 to £151,070 |
| Back Injury | Moderate | £11,730 to £36,390 |
| Back Injury | Minor | From around £2,300 to £11,730 |
| Neck Injury | Severe | £42,680 to in the region of £139,210 |
| Neck Injury | Moderate | £7,410 to £36,120 |
| Neck Injury | Minor | From around £2,300 to £7,410 |
| Shoulder Injury | Serious | £11,980 to £18,020 |
| Shoulder Injury | Moderate | £7,410 to £11,980 |
| Shoulder Injury | Minor | From around £2,300 to £11,730 |
| Leg Injury | Loss Of Both Legs | £225,960 to £264,650 |
| Leg Injury | Less Serious | Up to £11,110 |
For a more precise estimate of the compensation you could receive, please get in touch with our personal injury compensation claims team on the number at the top of this page. A road traffic accident solicitor from our panel can help you claim compensation today. 
What Are The Benefits Of Claiming With A Road Traffic Accident Solicitor?
With any personal injury claim, it is always best to get advice and support from solicitors who have experience dealing with the specific type of accident you want to claim for. While there are many solicitors available to contact, not all of them have dealt with road traffic accident cases before. It's therefore beneficial to choose an experienced specialist road traffic accident solicitor because you can have confidence that they will be familiar with the information and processes required.
Road traffic accident solicitors are experts in personal injury law who have learnt from experience how to handle claims centred on RTAs. So by choosing a solicitor who specialises in road traffic accidents, you will be supported by a legal expert who has in all likelihood dealt with cases very similar to your own in the past.
If you were to choose a solicitor who has not dealt with the complexities of road traffic accident law, then there's the risk that some important information beneficial to your claim may get overlooked. You could therefore end up with a compensation deal that is lower than what could have potentially been achieved. A solicitor who specialises in road traffic accident cases is more likely to recover the maximum compensation payout that's possible for your injuries.
How Much Time Do I Have To Claim With A Road Traffic Accident Solicitor?
Like with other kinds of personal injury claims, the standard time limit for making a claim with a road traffic accident solicitor is three years from the date of the accident. It is always best to acquire the appropriate legal help as soon as possible when you've been involved in an accident. The sooner you act, the more time you'll have to get your case completed, plus it will be easier to put together the required evidence. You will also have a clearer memory of the accident.
Certain circumstances can affect the time limit in place for making a road traffic accident claim. For instance, if a victim of a road traffic accident does not have the mental capacity to claim on their own at the time of being injured, then the three-year time limit is frozen until the individual has recovered enough to make a claim.
Children who are injured in a road traffic accident do not have an immediate three-year time limit for claiming compensation placed on them either. This time limit does not start until the child turns 18 years old. However, the claim may be started before they reach that age anyway by a chosen representative for the child. As an example, the child's parents could become the representative. Such representatives are known as litigation friends.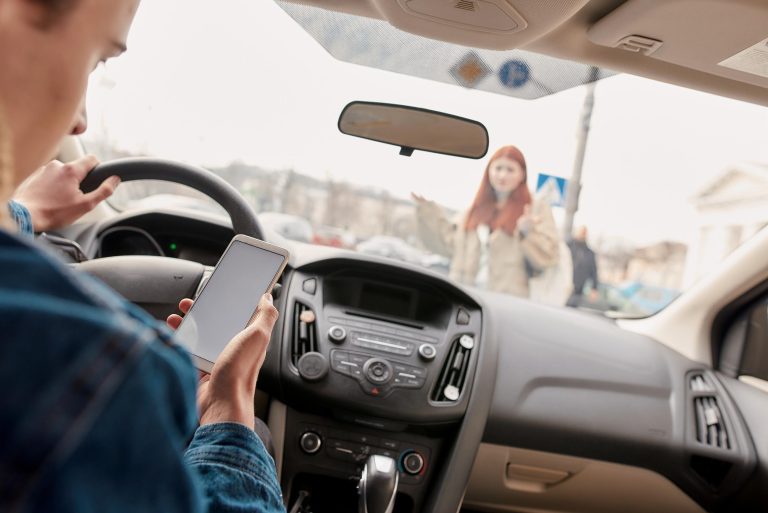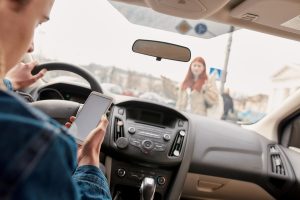 I Suffered A Road Traffic Accident What Should I Do?
If you are involved in a road traffic accident that causes injury to you, then there are a few major steps we recommend you follow straight after such an incident. The first is to seek the appropriate medical care for your injuries. Make sure to collect medical evidence related to your treatment. This can include things like scan results, x-ray results or a hospital discharge sheet.
After receiving the required medical treatment, the next step should be collecting other evidence related to your claim. This can include dashcam footage if you have it and witnesses of the accident, such as other passengers in your vehicle or other nearby road users.
The next step we recommend is contacting a specialist solicitor to help with your road traffic accident claim. As mentioned earlier, it is in your interest to get in contact with relevant legal support as soon as you can and to choose a solicitor who specialises in getting compensation from road traffic accident claims.
When you get in touch with your chosen solicitor, you will usually have a free consultation, which works as a fact-finding session. You will be asked a series of questions about your accident, and you should answer all of these honestly. If you do not know the answer to a question, then just say so. When this fact-finding consultation is finished, your solicitor will review the information and determine whether you have a good chance of getting a compensation award.
If your solicitor is happy to go forward with your case, then you can enter into a No Win No Fee agreement with your solicitor. Your solicitor should talk you through all the details you need to know in the agreement before you sign it and commence legal proceedings.
Do You Handle Road Traffic Accident Claims On A No Win No Fee Basis?
You can contact us to handle a road traffic accident claim on a No Win No Fee basis. Making a claim in this way can be very advantageous. That especially applies if the after-effects of a recent road accident have left you financially disadvantaged.
One of the biggest benefits of making a No Win No Fee claim is that you do not need to pay out any money upfront to start the process. The only time you will be expected to pay legal fees is if you win your case. A small percentage of your compensation will be taken by your solicitor to cover legal fees. 
If the compensation case is not successful, then you will not be required to pay your solicitor's legal fees. This ensures that your solicitor will fight really hard to win you your compensation since all of the financial risks are placed on them.
Contact Us For More Help
If you'd like to connect with our panel of road traffic accident solicitors, our team is on hand to help. No question is too big or small—we'll happily answer any query you may have.
You can reach our team by calling 020 3870 4868.
Other Information On Working With A Car Crash Solicitor
If you are looking for more information about road traffic accidents and claims related to these types of accidents, then you can check out the extra resources which we have included below.
A Guide To Car Accident Claims
This guide focuses on claiming compensation for accidents that involve cars. Read it to learn more about how car accident claims are handled. You can also access more facts and statistics about car crashes and accidents.
Request For Traffic Accident Statistics
This will take you to the latest statistics on reported road casualties in the UK from the Department for Transport.
This website offers actionable advice to drivers to help them drive safely. The aim of this resource is to ultimately reduce fatalities and road accidents across the country.
Gov.UK Vehicle Insurance In An Accident
This page provides further information from the Government about what to do if involved in a road accident.
Other personal injury claim guides
Thank you for reading our guide to road traffic accident solicitors.