Compensation For Sexual Abuse Claims
By Danielle Fletcher. Last Updated 30th June 2023. If you wish to make a sexual abuse claim, we can help explain everything you need to be aware of before seeking compensation. You may possibly choose to make this type of claim on your own behalf or on behalf of someone else as a representative. In either case, making this type of claim could feel tricky, since sexual abuse can cause a lot of harm, including traumatic memories.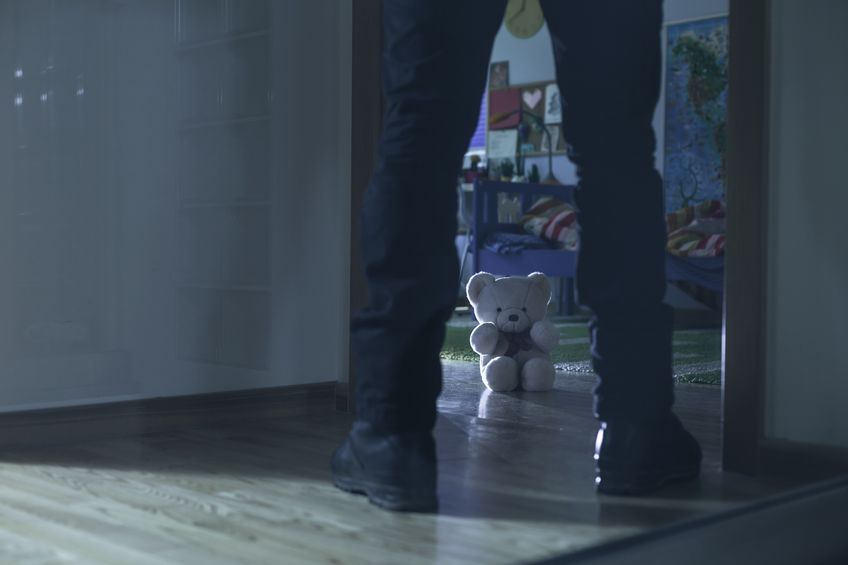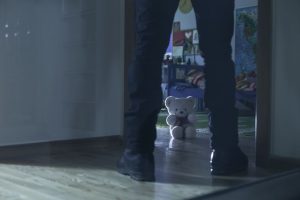 Whatever the circumstances, you could be entitled to claim compensation if you've been a victim of sexual abuse. In this guide, we'll talk you through how to make a claim for the harm caused by this type of abuse. We'll also explain the different ways sexual abuse can be identified. We'll also answer questions you may have on the time limits and compensation payouts for sexual assault claims.
Get In Touch With Our Team
You can contact UK Law online or by phone for free specialist advice on sexual assault claims. Our panel of lawyers can answer any questions you may have about claiming for sexual abuse. Any consultation with us is done in strict confidence. We can consult on other types of personal injury claims as well.
To contact us, you can use our online claim form or reach us through our online live chat service. To talk to us by phone, call 020 3870 4868
Services And Information
Everything You Need To Know About Sexual Abuse Claims
The aim of this guide is to provide you with all the information you'll require in order to make a compensation claim for sexual abuse. There are numerous different circumstances that can justify starting a sexual abuse compensation claim.
Sexual abuse can occur with and/or without physical contact. It can also cause a range of serious physical and psychological injuries.
Even if you have good reasons to make a sexual abuse claim, you may possibly have reservations about starting one. This could be because of how traumatic the abuse has been, or you may be unsure of the legal aspects behind this type of claim.
You can read on to learn more about how sexual abuse is classified. We'll also explain the steps to follow in order to properly claim for sexual abuse.
And, of course, you are welcome to contact UK Law to have a private consultation about any aspects of making a sexual abuse claim which you need clarifying.
What Is A Sexual Abuse Claim?
A claim for compensation can be made against someone if they have in any way subjected you to sexual abuse. The claim can be made by yourself if you're a victim of such abuse, or it could possibly be started by a representative on your behalf. This representative is known as a litigation friend.
A claim can be started in relation to forms of sexual abuse which are physical and psychological. Anyone can start a compensation claim for sexual abuse if they have experienced it. The age and gender of a victim does not affect their right to claim.
Compensation for sexual abuse is usually gained through one of two processes. One way is through making a personal injury claim in a civil court. Another way is by making a criminal injury claim to the Criminal Injuries Compensation Authority (CICA). We'll explain more in this guide about how both of these methods work.
Statistics On Sexual Violence In The UK
The Office for National Statistics has published figures from the Crime Survey for England and Wales (CSEW) regarding sexual offences recorded between March 2019 and March 2020. In this 12-month period, 773,000 adults aged 16 to 74 were reported as victims of sexual assault (or attempted sexual assault). 618,000 of the victims were female, while 155,000 were male.
The CSEW has also provided figures on child sexual abuse between March 2019 and March 2020. The research estimates that 3.1 million adults aged between 18 and 74 suffered sexual abuse before they reached the age of 16. This includes abuse perpetrated by adults and other children.
In 2019, the NSPCC (National Society for the Prevention of Cruelty to Children) conducted research with 2,275 young people between the age of 11-17 about their experiences of sexual abuse. Based on this research, it's estimated that 1 in 20 children in the UK has been sexually abused at some point in their lives.
Types Of Sexual Abuse Claims
There are no real restrictions on where sexual abuse can occur or who can be a perpetrator. There are, however, certain types of sexual abuse claims which are more common than others. If you are seeking compensation, it could be for one of the following forms of sexual abuse.
Sexual Abuse In The Workplace
Sexual abuse can occur in numerous different forms within a workplace. Examples can include the following:
Physical behaviour, such as unwelcome sexual advances and touching.

Sexual comments or jokes made to someone at work.

Sending or displaying photos, pictures, drawing or emails which contain sexual content.
Under the Health and Safety at Work Act etc. 1974, employers have a duty of care to provide their staff with a safe workplace. If you experience sexual abuse at work, it may be found that your employer failed to take reasonable steps to protect you from such abuse. They could have therefore breached their duty of care and you could then potentially claim compensation from your employer.
Domestic Abuse
Sexual abuse can form part of domestic abuse, whether it's physical or non-physical in nature. Domestic abuse refers to incidents or patterns of incidents that involve violent and/or intimidating behaviour between people who are in some form of relationship. You can potentially suffer domestic abuse from a partner, ex-partner, family member or carer.
Sexual Abuse In Schools
Schools are an area where child sexual abuse could occur. This type of abuse can come in physical and psychological forms. Perpetrators of child sexual abuse in schools can potentially include teachers, other members of school staff or visitors to the school. Sexual abuse in schools could also occur between two or more children or between adults.
Psychological Injuries Caused By Sexual Abuse
Sexual abuse can cause severe and long-lasting psychological damage to its victims. In some cases, the damage done to the mind can be far worse when compared to any physical injuries.
All physical and non-physical types of sexual abuse are capable of creating psychological injuries for a victim. Examples of the mental injuries this kind of abuse can cause include the following:
Addictive behaviour (sexual abuse could directly cause substance addiction, for example)

Anxiety

Attachment disorder

Depression

Personality disorder

Post-traumatic stress disorder (PTSD)
If you successfully claim for sexual abuse, any psychological injuries you've suffered because of it can be taken into account when your compensation is being calculated. How much you'll receive for psychological injuries will depend on which ones are diagnosed and how severe they are.
You can consider meeting a psychologist to help treat any psychological injuries you have due to sexual abuse. There are also numerous UK charities that you can reach that are dedicated to supporting people who have suffered mental trauma, such as Victim Support.
If you have suffered psychologically because of sexual abuse and would like to know if you could seek compensation for this, please get in touch with our specially trained advisers.
Physical Injuries Caused By Sexual Abuse
Sexual abuse can potentially cause you to suffer physical injuries, including diseases. Which ones you're most likely to suffer depends on what forms of sexual assault you experience. The types of physical injuries which you could suffer from sexual assault can include pain and damage in certain areas of the body. The risk of pregnancy or having a sexually transmitted infection may also exist.
If you experience a sexual assault, consider getting medical help as soon as you can for any physical injuries you've suffered. You can get checked for STIs and pregnancy if you think the assault could have caused either. A sexual violence support centre may be available in your local area depending on where you are. Ideally, your first point of call will be a sexual assault referral centre (SARC).
If you want to report your sexual assault to the police, you will likely have a forensic medical examination. This takes place in order to confirm the physical injuries you've suffered during the assault, as well as attempting to recover any evidence, such as DNA of the perpetrator. This examination is not compulsory for you to have, but it could provide useful evidence.
If you've suffered physical injuries in a sexual assault or pattern of abuse, we can help you recover compensation in as stress-free a way as possible. Get in touch with our team to learn more.
Sexual Assault Compensation – CICA Tariff
If you are claiming sexual assault compensation through the CICA, your payout will be dependent on the CICA compensation tariff in the Criminal Injuries Compensation Scheme 2012. The CICA tariff takes into account what injury you have suffered and how severe the injury is. It's also worth noting that the compensation amounts featured in the table are fixed.
Additionally, if you experienced multiple criminal injuries, compensation will not be awarded at the full rate for every injury. For example:
For the highest-valued injury, you'll receive 100% of the compensation tariff
For the second highest, you'll be awarded 30% of the tariff
For the lowest valued, you'll get 15% of the tariff
The table below shows figures from the tariff.
| Injury | Severity | Compensation |
| --- | --- | --- |
| Sexual Assault | Resulting in permanent and severe mental illness | £27,000 (approx) |
| Sexual Assault | Resulting in permanent and moderate mental illness | £22,000 (approx) |
| Sexual Assault | Resulting in serious internal bodily injuries | £22,000 (approx) |
| Sexual Assault | Pattern of frequent severe abuse for 3 years or more | £8,200 (approx) |
| Sexual Assault | Pattern of frequent severe abuse for up to 3 years | £6,600 (approx) |
| Sexual Assault | Severe - Non-penile penetrative or oral-genital act(s) | £3,300 to £4,400 (approx) |
| Sexual Assault | Serious - Non-penetrative sexual physical act(s) under clothing | £2,000 to £3,300 (approx) |
| Sexual Assault | Minor - Non-penetrative sexual physical act(s) over clothing | £1,000 to £1,500 (approx) |
Get in touch at any time for free advice on CICA compensation tariff payouts. Our advisors could connect you with our expert criminal injury solicitors to help you claim.
Special Expenses In Sexual Abuse Claims
If your claim is successful, your sexual assault compensation may also include special expenses. Under special expenses, you could claim for:
Equipment you need to cope with your injuries, such as physical aids.
Relied upon equipment that was damaged in the incident, such as a hearing aid or glasses.
Accommodation adaptations that could help improve your independence following your injuries, such as a ramp.
Care costs relating to your bodily functions and food preparation.
All of these costs must be necessary, reasonable and a direct result of the injuries you suffered. They also cannot be available for free elsewhere.
Additionally, you could be entitled to claim for a loss of earnings. However, there are specific criteria that apply to this.
Please get in touch with our advisors to learn more about claiming for your loss of earnings and for further information about special expenses for sexual abuse claims.
CICA Sexual Abuse Claims
The Criminal Injuries Compensation Scheme (CICA) is a government-funded scheme that can provide compensation payouts to victims of sexual and violent crimes. If you looking to claim compensation for sexual abuse, and it's not possible to gain it through a civil court, then you could apply to the CICA instead.
Our panel of lawyers are specialists in handling CICA claims, and if you'd like to take advantage of their expertise, you can get in touch with us today to find out more.
How Do Sexual Abuse Claims Through The CICA Work?
You can only make a CICA compensation claim for sexual abuse if the crime has been reported to the police. In order to start a claim with the CICA, there are a few steps to follow:
You will need to obtain a police reference number. This is only possible if the crime you're claiming for has been reported to the police.

You'll have to agree to have a forensic medical examination. During this, a specially-trained doctor or nurse will analyse any physical injuries you've suffered from sexual abuse.

You may also want to hire a solicitor who can guide and support you through all the steps involved in a CICA sexual abuse claim. Again, this is something that we can help you with. 
When And How To Claim For Child Sexual Abuse
It can be possible to make a sexual abuse claim on behalf of a child. If you are now an adult and you suffered sexual abuse as a child, you could claim compensation for this on your own behalf too. In certain circumstances, a child sexual assault claim could be made on behalf of someone who is now an adult.
Like with similar claims involving adults, compensation for child sexual abuse can be claimed through either a civil court or the CICA. You can contact UK Law if you're looking for advice on the most appropriate method in your circumstances.
It is always best to start a claim for child sexual abuse as soon as possible. That applies whether you're the one that's experienced it, or you want to claim on behalf of someone else.
There are numerous solicitors, such as those on our panel, who specialises in child sexual abuse claims which can be consulted if you need any advice or other support when claiming.
Sexual Abuse Claim – Time Limits
The time limits for starting a sexual abuse claim may depend on the type of claim you are making.
A personal injury claim has a time limit of 3 years from the date of the abuse. However, a claim through the CICA has a time limit of 2 years from the date of the abuse.
These time limits can differ for cases of historical abuse. If you would like to claim for sexual abuse that occurred while you were under the age of 18, or claim on behalf of another, this could be:
Within three years of turning 18 in a civil claim
Within two years of reporting it to the police in a CICA claim
Any point before their 18th birthday, if claiming on behalf of another
Please reach out to one of our advisers for more information about claiming sexual abuse compensation.
Sexual Abuse Claims – No Win No Fee Lawyers
Compensation for sexually abused victims in the UK could be sought with the support of No Win No Fee lawyers. Your lawyer may provide their services under a type of No Win No Fee arrangement known as a Conditional Fee Agreement (CFA).
When your lawyer represents your sexual abuse claim under a No Win No Fee arrangement, they usually won't charge upfront for their services. They typically won't ask you to cover any ongoing costs either. If your claim is successful, a success fee will be taken from your sexual abuse compensation. The law limits the amount that can be taken. However, should a No Win No Fee lawyer fail to secure compensation, you usually won't be asked to pay for their services.
No Win No Fee lawyers can represent sexual abuse claims made through the CICA or as a personal injury claim. The lawyers on our panel typically offer No Win No Fee arrangements. Our advisors can put you in touch with them if you get in touch and your claim seems eligible.
Contact Details For More Help
Looking for more advice on sexual abuse claims? Our panel of lawyers can provide free specialist advice in response to any queries you may have about claims of this type. You can contact us for a confidential discussion through one of the following methods:
Other Information
You can access more information regarding sexual abuse claims by clicking on the resources linked to below:
GOV.UK – Report rape or sexual assault
This UK Government page delivers advice on the different ways you can report a rape or sexual assault to police or other organisations which can help.
NHS Guide to getting help for domestic violence and abuse
This guide from the NHS explains how to identify and get treatment for abusive actions including sexual abuse.
Criminal injuries compensation – A guide
This UK Government page offers a detailed explanation of how applying for compensation under the Criminal Injuries Compensation Scheme works.
We also have some of our own guides you might find useful:
FAQs About Sexual Abuse Claims
In this final section of our guide to sexual abuse claims, we've provided the answers to some commonly asked questions.
How is sexual abuse defined?
Sexual abuse refers to undesired sexual advances made by one person to another. If sexual behaviour is forced upon someone, this is considered sexual assault.
How is physical abuse defined?
Acts of physical abuse, including those of a sexual nature, involve the abuser making physical contact with their victim, such as touching or groping.
Can I claim for historic sexual abuse?
If you've been the victim of historic sexual abuse, you could be entitled to claim compensation from the Criminal Injuries Compensation Authority (CICA). You will need to meet certain criteria in order to be eligible for making a CICA sexual abuse claim.
Thank you for reading our guide on how to make a sexual abuse claim.
Guide by SZ
Edited by RG