What To Do If Injured In A Car Accident?
By Lewis Aaliyah. Last Updated 22nd March 2023. If you've been injured in a car accident, you may have suffered broken bones, whiplash or a head injury. Your injuries may also include torn tendons, ligaments or other soft tissue injuries.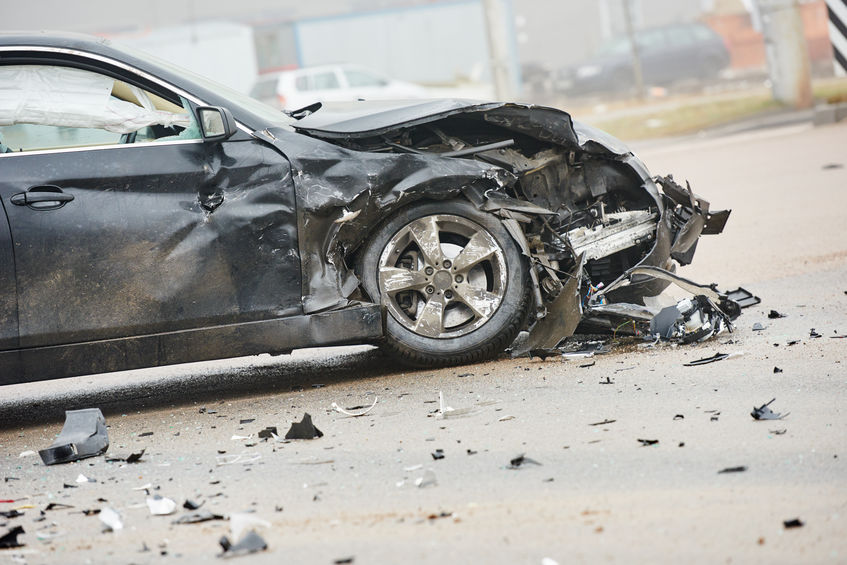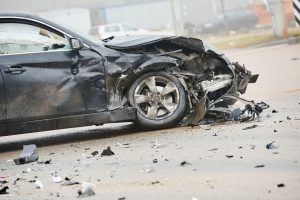 Whether suffering serious or relatively minor injuries, there are things you may have to do after such an incident. Whether you intend on making a personal injury claim for an accident that wasn't your fault, you may have to contact your insurer, get legal advice, and gather evidence.
This guide goes through all that you may have to do after a car crash and gives you advice on whether you could make an injury claim after such an incident. We also answer frequently asked questions about compensation payouts and how to get started with a personal injury claim.
Get In Touch With Our Team
If you suffer injuries in a car accident that wasn't your fault, we could help you. Our expert team can answer questions such as 'I was injured in a car accident that was my fault – could I still claim?' and 'Who do I claim against if I was injured in a car accident as a passenger?'
In addition to this, we could offer you a free consultation on your case to see if you could have a valid claim. If we believe you could have a strong case for compensation, we could put you in touch with a personal injury solicitor from our panel. They could take on your case under a No Win No Fee agreement, which means you wouldn't pay legal fees until your payout comes through. To reach us, simply call 020 3870 4868.
Services And Information
Everything You Need To Know About What To Do If Injured In A Car Accident
If you're involved in a car accident, you may be worried about what to do. Whether you're injured in a car accident as a passenger, driver, cyclist, motorcyclist or pedestrian, you may initially have to seek medical treatment.
However, you may not be aware that there are other steps you may wish to take, particularly if the accident was not your fault. If you could prove that you were not at fault for a car accident that causes you injuries, you could be eligible to claim compensation. Your actions at the scene of an accident and afterwards could have an impact on how much compensation you could receive.
In this guide, we explain what you need to do if you're in a road traffic accident, whether it was your fault or not. We also offer insight into what to do and not to do if you're intending on making a claim for compensation after such an incident.
In the sections below, you'll also find plenty of useful guidance on who you should report an accident to, what evidence you might need, and what compensation you could claim. Further to this, we explain how UK Law could help you begin a claim for compensation.
About Car Accidents
When it comes to the statistics surrounding car accidents in the UK, the figures may seem rather unsettling. The Reported Road Casualties in Great Britain Annual Report showed that in 2019 alone, there were 1752 fatalities on UK roads, with a further 25,945 people seriously injured.
A car accident could happen for a number of reasons, but if it is the fault of a third party, you could be eligible to claim for your injuries. Car accidents that could lead to claims could happen for a number of reasons, including:
Failure to stop at lights
Driving at excessive speeds
Unsafe manoeuvres
Rear-end shunts
Tailgating
Drink or drug driving
Distraction, such as looking at mobile phones
These are just a few examples, and the list above is not exhaustive by any means. If you've been involved in an accident for another reason that was caused by another driver's negligence, you may be able to claim. Get in touch with our team to find out more.
Injuries In Car Accidents
When you think of injuries people could sustain in a car accident, you may immediately think of whiplash or broken bones. However, there are many other injuries you could sustain in such an accident, such as:
Head injuries
Penetrating wounds
Burns
Pelvic injuries
Organ damage
Spinal injuries
While some people could be lucky enough to only sustain minor injuries, others could suffer injuries that could impact their life. However seriously you're injured in a car accident, if it was caused by someone else's negligence, you could be eligible for compensation. While a compensation award may not fully fix the harm you've suffered, it could go some way towards helping you move forward after such an incident.
What To Do At The Scene Of A Car Accident
Whether you're injured in a car accident or the only damage is to the vehicles involved, there are certain things you should do. As soon as the accident happens, you should:
Stop your vehicle – no matter whether you think the incident is minor or not.
Turn off your engine.
Switch on your hazard warning lights – this should let people know your vehicle is stationary.
Check yourself and others for injuries. If there are any serious injuries, call an ambulance.
Take photographs, if possible, of the position of the vehicles, road condition and any injuries as well as damage to any vehicles.
What Not To Do At The Scene Of A Car Accident
A situation like this may be something you've never experienced before. it is important that you take care not to do the following:
Leave the scene of an accident – the Road Traffic Act 1988 states that road users have the legal responsibility to stop at accidents that cause injury or damage.
Lash out or lose your temper with anyone that's involved in the car accident. It is wise to keep calm so as not to escalate what could be a stressful situation.
Admit responsibility – even if you may have had some involvement in the cause of the accident, you should never admit fault at the scene of an accident. This could complicate matters later down the line.
Apologise – it may seem strange not to apologise, but this could be seen as an admission of your guilt. Someone could hold this against you at a later date.
Whatever has transpired after an accident, if you've been injured and weren't at fault, then you may be able to claim. Get in touch with our team to find out more.
When Do I Need To Call The Police?
There are several instances in which you may need to call the emergency services after a car accident. These include:
Major collisions
Accidents that block the road
A driver leaving the accident scene without giving you their details
A driver fleeing the scene and you believe they are under the influence of drink/drugs
You suspect a motorist deliberately caused an accident (such as a crash for cash scam)
The at-fault driver has no insurance
In some cases, where none of the above criteria applies, you should call 101. If police are not called to the scene of a car accident, and the other driver does not provide their information, you should visit a police station within 24 hours of the crash to report it. If you fail to do so, the police could fine you or issue penalty points on your licence.
Car Accident Injury Compensation Calculator
If you're injured in a car accident that wasn't your fault, you may naturally wonder how much compensation you could receive. We should mention that no personal injury claims calculator would give you an accurate figure for this. They would only give a very rough estimate.
When you make a personal injury claim, lawyers and courts will assess all the evidence before coming to an appropriate payout for your claim. During your claim, you'd need to have a medical assessment, during which an independent medical expert would examine you.
They would then produce a medical report which courts and lawyers could assess alongside a publication called the Judicial College Guidelines. This could help them arrive at an appropriate payout for your pain and suffering, as well as prove your injuries were caused by the accident.
Below, we have created a table using the latest figures from these guidelines. This could give you some insight into compensation brackets for certain injuries. Should you be unable to find your injury below, please call our team. We'd be happy to speak to you in more detail about your case.
| Type of injuries | Remarks | Compensation Bracket - approx |
| --- | --- | --- |
| Minor head or brain injuries | Minimal brain damage if any at all. The amount awarded would be based on the severity of the injuries, and how long recovery took. It could also be impacted by whether the injured party suffered any headaches or other continuing symptoms. | £2,210 to £12,770 |
| Chest injuries (c) | Lung and chest damage with continuing disabilities. | £31,310 to £54,830 |
| Chest injuries (g) | Rib fractures/soft tissue injuries causing levels of pain that are serious and disability for some weeks. | Up to £3,950 |
| Neck injuries – Moderate (ii) | Wrenching-type injury or soft tissue injury/lesions to discs leading to cervical spondylosis. These could cause serious limitations for the person's movement, as well as recurring/permanent pain. | £13,740 to £24,990 |
| Back injuries – Moderate (ii) | Many common back injuries could be compensated at this level. Disturbed ligaments or muscles leading to backache is one example. Another could be soft tissue injury that accelerates/exacerbates a previous condition over five or more years. | £12,510 to £27,760 |
| Shoulder injuries – Moderate (c) | Soft tissue injuries leading to greater than minimal symptoms, which would continue past 2 years. Another example could include a frozen shoulder injury lasting approximately 2 years. | £7,890 to £12,770 |
| Clavicle fractures | How severe and disabling the fracture is would impact the payout for this injury. | £5,150 to £12,240 |
| Arm injuries – Less severe | With a significant disability, the injured party would experience a significant level of recovery. | £19,200 to £39,170 |
In addition to the compensation you could receive for suffering, pain and loss of amenity, you could also claim special damages. These compensate victims of personal injury for their out of pocket costs. These could include care costs, medical and travel expenses and loss of earnings, for example.
In order for something to be included in the special damages head of your claim, you must be able to provide evidence. Get in touch with a member of our team to see what could be included in your compensation settlement.
What To Do After A Car Accident – Gathering Evidence
If you are not sure what to do after a car accident but know you would like to start a claim, one of the first steps you should take is gathering evidence. You'll need to provide evidence that a duty of care has been breached, causing you to be injured, to ensure your road traffic accident claim is eligible for compensation.
After you are injured in a car accident, consider collecting evidence including:
Details about the accident – write down the time and date that the crash happened and what the driving conditions were like. You'll also need the details of any vehicles involved, such as registration plates. Ask for the insurance details of any other driver involved in the accident.
Medical evidence – you can request your medical records if you have had any treatment for your injuries from the crash. Additionally, an independent medical expert could assess your condition and confirm the extent of your injuries.
Evidence from witnesses – if anyone else witnessed your accident, you should ask for their contact details. Your solicitor can get in touch for a statement from them.
Photographic evidence – make sure to photograph your car accident injuries and the scene of the accident, including any damage to your vehicle.
Following a crash, you could be seriously injured. A car accident lawyer could obtain evidence on your behalf. Get in touch for free advice and our advisors could potentially connect you with someone from our experienced panel of car accident injury lawyers.
Do I Need To Contact My Car Insurance Provider?
We would always advise those who are involved in road traffic accidents to report the incident to their insurer. You should do so regardless of whether you were injured in a car accident or not, or whether or not you intend to claim compensation.
Once you inform your insurer of the incident, they should tell you what you need to do. Your insurer will usually contact the other party's insurer, too. They may work with the other insurer to resolve any claims that result from the accident.
How Do I Report My Car Accident?
When it comes to reporting a car accident to your insurer, we would advise you to do so as soon as possible. Your policy document may include details of how long you have to report an incident, but you should certainly attempt to report it within 24 hours.
Depending on your insurer, you may have to report the incident online, or by telephone. If you don't want to make a claim against your own insurance and risk losing your no claims bonus, you could report the accident on an 'information only' basis. A failure to report an accident that then comes to light could result in your insurer cancelling your policy.
When Should I Get Medical Help For My Injuries?
Whether you're intending on making a compensation claim or not, if you're injured in a car accident, you should seek medical attention. This could include being taken to the hospital by ambulance, visiting a walk-in clinic or seeing your own GP. Medical attention allows you to get the appropriate treatment and advice for your injuries.
You should inform the medical professional you see that you were in a car accident. This could help provide a record that you have suffered an injury.
It is also important that you take the advice of the medical professional when it comes to treating your injury. This could help you recover to an optimal level.
Should I Keep A Diary Of My Injuries?
Keeping a diary (with photographs if possible) of your injuries could be quite useful when it comes to making a car accident claim. When faced with questions such as 'how long did you suffer?', some people may only be able to say, 'I got injured in a car accident, but I'm not sure how long my injuries lasted'.
Keeping a diary could mean you are able to reference how long your symptoms lasted, what your injury stopped you doing, and how it impacted you mentally. It could also help you keep track of medical appointments and any medication you needed for your injuries. You could even use it to keep track of how long you took off work because of your injuries.
Time Limits For Car Accident Injury Claims
There are time limits applicable to most car accident injury claims. If you're looking for an answer to the question of 'I was injured in a car accident – how long do I have to claim?', the usual answer is 3 years from the incident date or date of knowledge. However, there may be some exceptions, including:
Child car accident claims – adults could claim on a child's behalf as their litigation friend up to the child's 18th birthday. When the child turns 18, if no one has made a claim for them, they could make their own claim up until their 21st birthday.
Those with reduced mental capacity – a litigation friend could claim on their behalf at any time. However, in cases where people regain mental capacity and intend to make a claim, the limitation period resumes when their capacity is regained.
If you're not sure what the personal injury claims time limit would be in your case, please don't hesitate to call us. Not only could we answer your questions and check your eligibility, but we could also connect you with a personal injury lawyer from our panel to help you with your claim.
Process Of Personal Injury Claim – How To Make A Car Accident Injury Claim
As part of the process of a personal injury claim, we recommend you take the following steps:
Seek medical attention – No matter the severity of your injury, we would always recommend seeking medical help as soon as you can.
Report the car accident – You may need to inform the police about the accident. This is only if insurance details are not swapped at the scene of the accident, the incident caused an obstruction in the road or if you think the other driver may be under the influence and therefore a danger to others.
Inform your insurer – Let your insurance provider know about the accident as soon as you can.
Obtain footage – If any witnesses had dash cam footage, or if there is CCTV footage, it could show exactly what happened during the accident and help prove liability.
Take photographs – You should photograph any injuries you have sustained as well as any damage to your vehicle.
Ask for witness contact details – Any witnesses to the accident can provide key evidence of who was at fault and how it was caused.
Seek legal advice – A car accident injury claim solicitor will be able to help you gather evidence and can cover the bases of a claim that you may not consider.
If you would like free legal advice, you can speak to our advisors at any time. Furthermore, they could connect you with a road traffic accident solicitor from our panel if they feel you have a valid claim.
Claim If Injured In A Car Accident On A No Win No Fee Basis
Some personal injury solicitors may offer to take your case on under a No Win No Fee Agreement. This means you would not have to pay your personal injury solicitor unless your compensation comes through. If your claim is unsuccessful, you won't pay any solicitor's fees at all.
How Does It Work?
A No Win No Fee claim starts with your lawyer sending you a Conditional Fee Agreement containing details of a success fee. The success fee is a legally capped percentage that you'd pay your lawyer if your claim succeeds. This document sets out the terms your solicitor needs to meet in order to get paid.
Your lawyer would negotiate with the at-fault party to get you a settlement. They could also support you if your case goes to court, although many never reach this stage.
Once the liable party pays your compensation, your lawyer deducts the success fee.
If your claim fails, and there is no compensation, your lawyer doesn't take the success fee from you. You won't be asked to pay your solicitor anything in these circumstances.
All of our panel of personal injury lawyers can work under these terms. We would be happy to connect you with one of our panel of lawyers to help you begin your claim. All you need to do to get in touch is call us on 020 3870 4868 or, alternatively, complete our contact form, and we'll call you back at your convenience.
Other Information
The Highway Code – Here, you can find information relating to the rules of the road.
Legal Obligations For Road Users – You can find out what a driver's legal obligations are here.
What Causes Road Accidents? – This report by the government into the causes of road accidents may interest you.
Injured At Work – We could also help people if they're injured at work in an accident that wasn't their fault.
Claims For Accidents In Public Places – If you suffer injuries in a public place accident, this guide could be useful.
Cycle Accident Claims – If you're in a cycling accident and you suffer injuries this guide could help you.
FAQs About What To Do If Injured In A Car Accident
How Long After An Accident Can Injuries Show Up?
While some people may experience immediate symptoms of injury after a car accident, others may not. Some conditions, such as whiplash, may not produce symptoms until some time later. If you experience symptoms a while after an accident, you should still seek medical advice.
What Happens If Someone Gets Hurt In A Car Accident?
If someone gets hurt in a car accident, and another party is at fault, they could make a personal injury claim against the at-fault party. If the liability between the two parties is split, they could receive a reduced settlement.
How Do I Make An Injury Claim After A Car Accident?
It is possible to make an injury claim after a car accident without legal assistance. However, many claimants prefer to have a personal injury on their side when they make such claims. A personal injury solicitor could take on all the legal legwork of making a claim.
What If A Child Was Injured?
An adult could claim on a child's behalf for a no-fault accident in which they suffer injury. They would need to apply to be the child's litigation friend.
Thanks for reading our guide on what to do if you've been injured in a car accident.