A Guide To Making A Fatal Accident Claim
If you have lost a loved one or a member of your family in an accident that was not their fault, you could make a fatal accident claim for compensation on their behalf. This would be on the fact you could prove that their death was caused by the negligence of a third party that owed them a duty of care.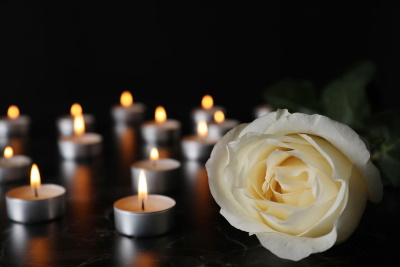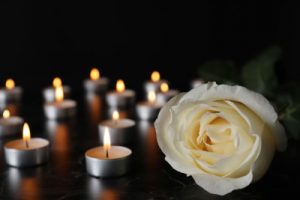 On their behalf, you could claim for any pain and suffering they were caused. Also, any losses in finances they suffered as a result of the accident which led to their death. There are other expenses that can be claimed such as funeral expenses. And those that were financially dependant may also be awarded compensation.
While money cannot bring back a loved one who has been taken too soon, it could help you with the financial impact of losing them, and perhaps give you some sense of restitution.
If you are going to try to make a claim, then regardless of whether the claim is straightforward, or one that may be legally complicated, you could choose to use a good solicitor to represent you in your case. Get in touch with us to speak to our team of advisors. If they can see that the case has a good foundation and likely to achieve compensation they could connect you with a suitable solicitor.
Get In Touch With Our Team
If you wish to get in touch with our team, then you can call 020 3870 4868, fill out this form, or request a callback.
Services And Information
Everything You Need To Know About Fatal Accident Claims
This guide is intended to help you make a more informed decision about whether you may be able to claim compensation on behalf of a loved one that has passed away in a fatal accident. It will also detail how dependants of the deceased may be eligible for compensation.
In order to do this, we are going to explain what the law says about making a fatal accident claim and what circumstances could allow you to make this type of claim.
We also want you to be prepared for a claim and to know what to do. Several sections of this guide will explain the process of preparing for and making a claim. Others will cover aspects of the criteria for making fatal accident claims, such as time limits. Claiming on behalf of the deceased can mean receiving compensation for their suffering as well as financial losses. But it can also mean those dependants can also be compensated.
Call our claims team today. Through a free consultation, they will assess the case. If they think that it will be awarded compensation in a successful claim they will offer you the chance to be referred to our panel of solicitors. All claims they handle will be on a No Win No Fee basis.
What Is A Fatal Accident Claim?
In this article when we use the term 'fatal accident', we are referring to scenarios in which a person has died or suffered fatal injuries in an accident that was not their own fault. It could have been caused, or at least in part caused, by the negligence of another party. These types of accidents can occur in the workplace, in road traffic collisions, or in public places.
In cases where the third party can be proven to have been responsible for causing a person's death, a claim could be made against them. Financial compensation may be awarded on behalf of the deceased. Those who financially dependant on the deceased could also be compensated for losing out financially.
Our advisors can provide you with answers to any pressing questions you may have. Get in touch at the number at the top of the page to receive our advisors' free legal advice.
How Are Fatal Accidents Defined By The Law In England & Wales
Under the Fatal Accidents Act 1976, any accident or negligence that would have entitled the victim to make a claim themselves had they not been fatally injured, entitles the victim's relatives to make a claim on their behalf.
A fatal accident is any instance where another party's negligence leads to someone else's fatality in an accident. This can include accidents where the victim is killed by their injuries directly. However, it can also include instances where the victim dies sometime after the incident.
What Is the Fatal Accidents Act?
The Fatal Accidents Act 1976 is the law that entitles the family members of the victim of a fatal accident to seek compensation. If the deceased victim suffered an accident that they would have been entitled to make a claim for had they lived, the relatives of the victim could make a claim on their behalf.
The kinds of compensation that a relation of the deceased person could claim include the below.
The relation of the deceased could claim for bereavement damages. This is a lump sum payout for the loss of a loved one.
A relation who was financially or emotionally dependent on the deceased could be entitled to claim loss of dependency compensation. This would be relative to what they could have reasonably expected to receive from the victim in terms of financial support, care or services.
The relations of the deceased could claim compensation for expenses relating to the death of their loved one, such as funeral costs.
If the deceased significantly suffered before their death, this could also increase levels of compensation.
What Happens After A Fatal Accident?
When a fatal accident has occurred, there is usually a coroner's inquest into the cause of death in order to ascertain whether or not the accident was really the cause of death. A coroner's report can be of great assistance in making a wrongful death compensation claim.
This is especially true if the findings of the coroner's inquest are that the victim died as a result of an accident caused by the negligence of a third party.
If you'd like to get in touch about the evidence you have, our lines are open 24/7. Our advisors are confidential, understanding and provide free legal advice. You'll be under no obligation to proceed with our services.
Fatal Accident Claims Compensation Calculator
In a fatal accident claim, general damages are compensation intended to reflect the degree of pain and suffering experienced by the victims of the accident before their death. The more severe and prolonged the pain and anguish experienced by the victim, the more compensation could be awarded.
You can see below a table that displays the rough values of the amounts of compensation that you could be awarded for different levels of pain and anguish experienced by your relative.
These figures are taken from the Judicial College Guidelines. This is a regularly updated publication that solicitors may use to value injuries.
| Injury | Comments | Compensation |
| --- | --- | --- |
| Death and financial losses | Payouts of this level often include loss of earnings and loss of pension, as well as compensation for pain and suffering. | Over £500,000 |
| Full Awareness | Includes death from lung damage or severe burns followed by temporary full awareness. Intrusive treatment or physical injuries followed by death within three months. | £11,770 to £22,350 |
| Followed by Unconsciousness | Includes lung damage and severe burns causing extremely severe pain, and (after 3 hours) unconsciousness and death two weeks afterwards. | £9,870 to £10,010 |
| Immediate Unconsciousness/Death after Six Weeks | Death within six weeks following immediate unconsciousness. | £3,530 to £4,120 |
| Immediate Unconsciousness/Death within One Week | Death within one week with immediate unconsciousness. | £1,290 to £2,620 |
What Additional Damages Could Family Members And Dependents Claim?
In addition to the general damages that could be awarded for the harm suffered by the victim, the loved ones could be awarded compensation that reflects their loss. This is could be awarded in order to cover the personal loss of the bereaved relatives of the victim. And it can also be awarded to cover losses and expenses caused by the death of the victim.
The loss of a loved one whom the claimant was financially dependent on can also result in compensation being awarded. This would be to reflect, roughly at least, the amount of financial support or provision that the claimant was receiving from the victim. Expenses can include the funeral costs and care costs paid out as a result of the injury or death of the victim.
Circumstances Which Could Lead To Wrongful Deaths
Some of the circumstances in which a person suffers a fatal accident could give their relatives or loved ones the right to make a wrongful death claim. They include:
Road traffic accidents
Road users have a responsibility to protect the safety of others on the road by proceeding with the standard level of care and skill. (Details are provided in The Highway Code.) If your loved one suffered a fatal accident that wasn't their fault, you could seek compensation on their behalf.
Such accidents could include those where the victim was a pedestrian or cyclist. They may have been driving and being fatally injured in a collision caused by another vehicle. A fault in the road may have even caused the accident. If so, you could claim.
Workplace fatal accidents
These can be accidents or incidents where the employer might be liable including:
Industrial accidents where the victim is killed by faulty equipment that the employer has been made aware of but hasn't fixed.
Illnesses caused by exposure to reasonably preventable workplace hazards, such as asbestosis.
Employers have a duty to protect the wellbeing of their employees under the Health and Safety at Work etc. Act 1974.
Accidents in public places
Those in control of public land, property or premises have an obligation to take reasonable steps to protect visitors' health and safety. This is outlined in the Occupiers' Liability Act 1957.
If the controller hasn't taken reasonable measures to prevent accidents, they could be liable. Fatal accidents that aren't the fault of the victim could happen in:
Indoor spaces such as gyms or swimming centres
Stadiums, nightclubs, or music venues
Pubs or restaurants
Shops or retail centres
Medical negligence cases
Medical professionals should provide adequate care to patients. Substandard care that results in fatal injuries or a worsened condition, leading to death, could be deemed medical negligence. If the professional has been given all the appropriate information to make a correct diagnosis, for example, but fails to do so through negligence, they could be liable.
Other instances (so long as other professionals in the same situation would've been able to avoid them) include:
Errors during surgery leading to death.
Incorrect prescriptions leading to death, such as overdoses or incorrect drugs being prescribed.
Neglect in hospitals or care homes leading to death.
Who Could Make A Wrongful Death Or Fatal Accident Claim?
In the case of a fatal accident caused by negligence, the victim's loved ones or close relatives could be entitled to seek compensation on their behalf.
Those who were named as the executors of the estate in the deceased's will could be entitled to make a compensation claim on behalf of a deceased loved one.
If there wasn't a will, then the nearest relative under section 46 of the Administration of Estates Act 1925 could claim. (This could be, for example, spouses, parents, children or siblings.)
If you'd like to know if you could claim, call our advisors on the number at the top of the page.
Is There A Time Limit On Fatal Accident Claims?
There are time limits to making a compensation claim that you have to take into consideration. This time limit is generally three years. And, in the case of a fatal accident, a lot of evidence may need to be gathered before the claim can be submitted.
We recommend that you seek out legal advice and set a claim in motion as soon as you feel ready after a fatal accident occurs. This is in order to ensure that your claim has all the evidence that it needed to succeed. Also so that it is filed before it becomes statued barred.
The time limit for fatal accident claims starts from the day the deceased passed away. So the three years would begin from the date the deceased died. Get in touch for free legal advice on time limits from our advisors. You'll be under no obligation to proceed with our services.
A Loved One Died In A Fatal Accident, What Should I Do?
If you have lost a loved one to a fatal accident then there a few courses of action that you could take in order to better prepare for making a wrongful death claim. Some of these steps include:
Apply for access to their medical records. Even though a medical intervention may not have been enough to save a loved one's life, the record it establishes of your loved ones injuries could act as proof.
Collect evidence relating to the accident. If at all possible, try to collect photographs, CCTV or dashcam footage of the scene or cause of the accident.
Ask witnesses to the accident to provide their contact details so that they can be asked to provide statements to support the claim.
If you were present, write down your own recollections of the accident as soon as you can. This could ensure that there is a record of the incident from when it was fresh in your memory.
Ask to see the accident book if the event occurred in certain premises or in a workplace. This way, you could ensure that there is a record of the accident occurring.
Our team can provide you with free legal advice about whether or not you could be entitled to make a claim.
Fatal Accident Claims On A No Win No Fee Basis
If you are making a compensation claim following the death of a loved one, you will obviously not wish to add any additional pressure on top of what you are already going through. You may also be concerned about solicitor fees if you want to use a solicitor to represent your case. That's why you may wish to find an alternative to paying your solicitor through upfront solicitor legal fees.
You may look to use a solicitor's services through a No Win No Fee agreement. This is an arrangement made between you and your solicitor.
The agreement should state the following:
You won't have to pay the solicitor's fee before the claim process begins.
You won't have to pay their fee if the case loses.
Your solicitor would be entitled to receive a portion of the compensation payout only if the claim is successful. You can discuss this fee with your solicitor before you sign anything. And, the fee is legally capped.
Additionally, it is often a good sign if your solicitor wants to agree to a No Win No Fee claim. That's because it indicates that they are confident in the claim's chances of success.
Contact Us
If you wish to get in touch with our team, then you can:
Related Claims Guides
Accident at work compensation claims
Accident on holiday compensation claims
Car accident compensation claims
Website Of The Health And Safety Executive
Criminal Injuries Compensation Calculator
FAQs On Fatal Accident Claims
What is the statutory bereavement award?
The statutory bereavement award is an amount of financial compensation. It could be awarded if a loved one dies in an accident that wasn't their fault. Get in touch to find out if you could be entitled to statutory bereavement damages.
Who are bereavement compensation damages given to?
Compensation could be awarded to certain relatives of someone who has suffered a fatal accident. It is given to compensate them for their personal loss.
Who could claim the Statutory Bereavement Award?
Certain relatives of the deceased could be entitled to claim a statutory bereavement award. This includes parents, spouses, and people who have been cohabiting for a period of more than two years.
Thank you for reading our guide on how to make a fatal accident claim.
Writer KL 
Checked by HT