Calculating Claims Made With Traumatic Brain Injury Lawyers
By Lewis Aaliyah. Last Updated 5th April 2023. Anyone who suffers a traumatic brain injury (TBI) should seek medical attention without delay because they could be at risk of brain damage. You could suffer this type of injury in several ways. You may be involved in a road traffic accident, experience a slip, and fall in the workplace, or you may be the victim of medical negligence.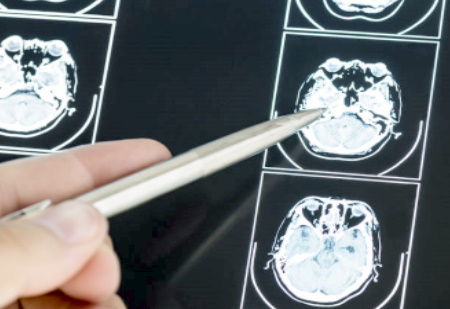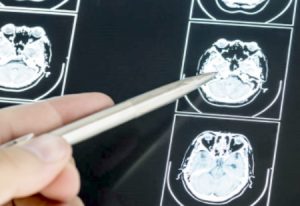 It is estimated that over a million people in England and Wales are seen in the Accident and Emergency departments suffering from a type of head injury. Around 200,000 or so of them are admitted for treatment at the hospital. When you or a family member, or loved one, suffers a traumatic brain injury, the consequences can often be life-changing.
Minor injuries to the brain can leave you suffering from long-term symptoms. This includes headaches, fatigue, vision issues, and dizziness. A minor brain injury could prevent you from working and doing everyday activities you once enjoyed. That said, when you suffer a traumatic brain injury, your life could forever change.
Making a claim for compensation following an accident or event that leaves you with a traumatic brain injury could help secure essential funds. However, to make a claim, you'd need to prove that the injuries were caused by another party's negligence. This could be, for example, your employer, the council or a supermarket.
Get In Touch With Our Team
If you or a loved one suffered a severe injury to the brain and you would like advice and help, please contact one of our friendly and understanding advisers on 020 3870 4868. You can also reach out to us by filling out the online claims form, or by requesting a callback.
Services And Information
Everything You Need To Know About Traumatic Brain Injury Lawyers
You can suffer a traumatic brain injury when you are in a road traffic accident. But there are other reasons why you could suffer this type of head injury. It could be because of medical negligence, or because you were in an accident at work.
If you can show negligence on someone else's part caused you to suffer a severe injury to the brain, you may be entitled to compensation. The more serious the injury, the more financial assistance you may need to help rebuild your life.
When people suffer severe traumatic injury to the brain, the likelihood of them being able to seek compensation themselves can be slim. If someone lacks the mental capacity to claim, a 'litigation friend' can be appointed to seek compensation on the injured party's behalf. The role of a litigation friend can fall to a close family member who acts in the best interests of the injured party.
Though you don't need to use the services of a solicitor to claim, we recommend seeking legal advice when making a traumatic brain injury claim. A specialist solicitor should understand the workings of this often sensitive claim.
Call us today to find out if you can make a claim for yourself or a loved one who suffered a traumatic injury to the brain.
What Are Traumatic Brain Injuries?
A traumatic injury is a sudden one that causes damage. When it happens to the brain, it can affect how it functions.
Medical professionals categorise traumatic brain injuries as being mild, moderate, or severe. However, even a 'mild' brain injury can lead you suffering long-term symptoms.
Headway explains the different brain injury categories as below.
Concussion And Mild Brain Injury
Road traffic accidents and falls can lead to concussions.
Moderate Brain Injury
If a brain injury is moderate, it is because the person lost consciousness for 15 minutes to 6 hours. It could also involve post-traumatic amnesia lasting for a maximum of 24 hours.
Severe Brain Injury
A person who suffers severe brain damage experiences unconsciousness for more than 6 hours. Alternatively, they'd suffer post-traumatic amnesia for more than 24 hours.
Effects Of Brain Injury
When any sort of trauma to the head disrupts your normal brain function, it can negatively impact your cognitive ability in several ways. Direct consequences could be long-lasting or permanent.
A traumatic brain injury could leave you unconscious, unable to recall the incident, and confused. You may have trouble learning new things or remembering anything. A severe injury to the brain could see you unsteady, unable to speak coherently, and you may have issues with your hearing and vision.
Specific sorts of brain injury could leave you at greater risk of developing dementia or Alzheimer's years after the initial injury happened.
If you would like to discuss your case with our advisors, please give us a ring on the number at the top of the page. We can offer support and free legal advice on what you can do and if you could seek compensation with the help of a solicitor from our panel.
How Many People In The UK Have Traumatic Brain Injuries?
It is estimated that over one million people go for treatment in Accident and Emergency departments in England and Wales because they suffered some kind of head injury.
Many people do not experience long-lasting effects after a head injury, while many other people are left with a serious traumatic brain injury (TBI). Their lives and those of their loved ones can be negatively impacted.
Call us today to see if you have a valid case and whether a personal injury solicitor or medical negligence lawyer from our panel could represent you.
How Do Traumatic Brain Injuries Occur?
You could suffer a brain injury because of the following:
You are injured in a road traffic accident
Through medical negligence
In an accident at work
You had a stroke
Carbon monoxide poisoning
Employers owe you a duty of care under the Health and Safety at Work etc. Act 1974. Employers should ensure that they take reasonable measures so that employees' safety is protected at work.
Parties in control of places that are accessible to the public (such as council-controlled areas) should ensure the area is safe for visitors to use under the Occupiers' Liability Act 1957.
The Highway Code requires road users to use the roads with standard skill and care.
If employers, those in control of public places or road users breach this duty of care and cause you injury, you could claim.
Medical professionals also owe you a duty. They should provide you with the minimum standard of care. If they provide you with healthcare that falls below this, and it causes you undue suffering, you could claim.
Even if you do not lose consciousness and any symptoms quickly subside, you could still have suffered a brain injury. In short, you should seek medical attention if you suffer any sort of trauma to the head no matter how minor you think it is.
Anyone who remains unconscious for over a minute, vomits, experiences seizures, or whose symptoms get worse, should be examined by a medical professional as a matter of urgency.
Though we aren't medical professionals, we can offer you free legal advice. So why not get in touch if you have a claim?
Classification Of Traumatic Brain Injuries
Some TBIs only result in minor damage to the head and the patient experiences minor short-term symptoms. However, other TBIs can result in a person suffering substantial and devastating brain damage.
The list below describes different traumatic brain injuries:
Coup-contrecoup brain injury – this results in bruising on the brain.
Concussion – a more common sort of injury to the brain. The symptoms can be slight to severe and can lead to life-long damage.
Brain contusion – in short, a contusion is a bruise on the brain tissue.
Diffuse axonal injury (DAI) – when the brain quickly shifts inside the skull due to an injury occurring.
Second impact syndrome – a person suffers a concussion and, before the symptoms subside, they suffer a second concussion where the brain quickly swells.
Shaken baby syndrome – where the child is shaken, often by a caregiver, and the brain moves within the skull.
Penetrating injury – when something penetrates a skull and enters the brain, the results can be fatal when not treated immediately. A person may require repeated treatment following this type of brain injury.
For more information on this type of personal injury claim, please reach out to our advisors today. You could receive free legal advice today.
What Are The Symptoms Of Traumatic Brain Injuries?
The seriousness of symptoms associated with a brain injury depends on whether the damage sustained is mild, moderate, or severe.
The symptoms of brain injuries include:
Post-traumatic amnesia
Confusion or disorientation
Have trouble remembering new things
Experiencing a headache
Blurred vision
Have difficulty speaking coherently
Dizziness
Nausea and vomiting
Ringing in the ears
Difficulty sleeping
Altered emotions
The victim may not experience any symptoms straight away. They may only manifest days later. However, the symptoms can also start soon after the injury occurs. They can last for minutes, hours or days.
How Much Compensation Do You Get For Traumatic Brain Injury?
Past levels of compensation awarded for brain injuries can be found in the Judicial College Guidelines. Legal professionals use these guidelines to help value injuries.
The more serious the damage and consequences, generally, the higher compensation payout for the injuries.
Our compensation table, below, provides an idea of how much you could receive in a successful brain injury claim.
| Type of brain injury | severity | Details of severity | Amount based on the Judicial College Guidelines |
| --- | --- | --- | --- |
| Brain damage | Very Severe | The damage is so severe that the person needs full-time care for conditions like cerebral palsy. | £282,010 to £403,990 |
| Brain damage | Moderate (i) | Moderate brain damage: there will be a number of senses affected by this condition, and there will be no employment prospects for the claimant. | £150,110 to £219,070 |
| Brain damage | Moderate (ii) | A moderate intellectual disability has also been exhibited. | £90,720 to £150,110 |
| Brain damage | Moderate (iii) | In this case, the person's memory and concentration are affected, and there is a small chance of the person developing epilepsy. | £43,060 to £90,720 |
| Brain damage | Less Severe | The person will have made a good recovery, though it will not be a full one. | £15,320 to £43,060 |
If you'd like our advisors to calculate how much compensation you could claim, why not get in touch?
Evidence For Brain Injury Claims
When making a serious brain injury claim, you'll need to collect evidence that can highlight you have been injured as a result of negligence. A traumatic brain injury lawyer could help you gather evidence if you are unsure what you will need to support your brain injury compensation claim.
Evidence that will come in useful in any type of personal injury claim, includes:
The contact details of witnesses: If anyone witnessed the accident in which you were injured, ask for their details so that your lawyer can contact them for a written statement.
CCTV footage of the accident: This evidence is crucial as it can depict exactly what happened in the accident and how it was caused. You can legally request CCTV footage of yourself.
Medical evidence: Obtain your medical records as these can show any injuries you are being treated for as well as any surgeries or treatment you have required as a result.
Medical report: Your lawyer could arrange for you to see an independent medical expert. They can diagnose your injuries and prove the extent of the harm you have suffered.
Our panel of brain injury lawyers have years of experience and could use their knowledge and expertise to help you collect evidence. Speak to our advisors for more information or if you have any other questions about brain injuries claims.
How Long Do You Have To Claim For The Effects Of A TBI?
You have to respect the time limits associated with traumatic brain injury claims. Statutory time limits to seek compensation vary depending on the circumstances surrounding a claim. We explain this below:
Criminal Injury Claim Time Limits
If your claim falls under criminal injury, and you were an adult at the time of the incident, you generally have 2 years to file a claim for compensation starting from the date of the incident.
Personal Injury Claim Time Limits
The time limit is generally 3 years if you're making a personal injury claim. This begins from the date of the injury or the date you gained knowledge that negligence at least contributed to the injury.
If a child suffers a TBI due to personal injury caused by someone else's negligence, the time limit would be frozen. The 3 years would only begin from the date of the child's 18th birthday. However, if the child wishes to claim before this, a litigation friend could claim on their behalf.
For those who lack the mental capacity to claim, a litigation friend could act on their behalf. Alternatively, if they recover mental capacity, the person would have 3 years to claim from the date of recovery.
Fatal Injury Claim Time Limits
The time limit to make a fatal accident claim is generally 3 years from the date a victim dies and the claim can be filed by a relative. Alternatively, if knowledge of the death being caused by negligence comes later than the date of passing, the claim could be started within 3 years of that date.
Why not get in touch with our advisors to ensure you're claiming within the correct time limits?
I Suffered A Traumatic Brain Injury, What Should I Do?
The first thing you should do when you or a loved one suffers any sort of injury to the head is seeking medical attention. Even if the symptoms appear mild, you may need to see a doctor as soon as you can. They can determine the severity of the injury and may choose to hospitalise you or your loved one overnight.
Even if you don't intend on making a claim at the time, having an official medical report can be helpful if you change your mind. Once you know the extent of the damage and the cause, you can then decide whether or not you should seek compensation.
If you do choose to make a compensation claim, our advisors can be of assistance. We can review your case and put you in touch with a solicitor from our panel of lawyers if you have a valid claim. A solicitor may offer to represent you on a No Win No Fee basis if they find you have a convincing case.
Claim For A Traumatic Brain Injury On A No Win No Fee Basis
When you have a valid claim for a traumatic injury to your brain, you may be able to seek compensation by working with a No Win No Fee solicitor. After reviewing your case, our advisors could connect you to a solicitor from our panel. All of the solicitors on our panel offer their services on a No Win No Fee basis.
A No Win No Fee agreement allows you to start your claim without paying the solicitor's fees upfront. You only pay for the work the solicitor provides if you win your case and receive a compensation payout. If your claim is not successful, you won't have to pay the solicitor's fees at all.
Other benefits include:
The solicitor's fee you pay if the claim wins is capped by law.
There are no ongoing solicitor fees during the claim.
For more information on how a No Win No Fee agreement works, and how you could benefit from working with a solicitor from our panel, please get in touch today. An adviser will provide you with free legal advice and connect you to a specialist personal injury solicitor from our panel.
Other Information
These are links to other sources of useful information.
How To Report A Doctor For Medical Negligence
There Was No Witness To My Accident: Can I Still Claim?
Accidents Caused By Inadequate Training In The Workplace
Complications Of Severe Head Injuries
Brain Injury: A Guide For Employers
FAQs About How A Traumatic Brain Injury Lawyer Could Help You
Why claim compensation with us?
We provide free legal advice and will review your case before deciding on whether we can connect you to a solicitor from our panel. What's more, they could handle your claim on a No Win No Fee basis.
How do you prevent a head injury?
It can be hard to prevent a head injury from happening but you take steps to reduce the risk of severe or permanent damage. You should try to wear a safety helmet when doing specific activities such as cycling or when you are on a worksite.
What is an acquired brain injury?
An acquired brain injury (ABI) is any sort of brain damage that happens after birth. An ABI can be due to an infection, lack of oxygen, blow to the head or disease, for example.
Thank you for reading our guide to traumatic brain injury.
Writer ED
Checked by UI