Accident On A Moped – Compensation Claims Explained
By Stephen Moreau. Last Updated 12th May 2023. Unfortunately, moped riders are amongst the most vulnerable groups of road users. Motorcyclists, scooter riders and moped riders account for 1% of traffic on the road. However, when an accident on a moped, scooter or motorcycle happens, there is no outer shell on the vehicle to protect the rider and take the majority of the impact. Therefore, motorcyclists account for 18% of deaths on the road.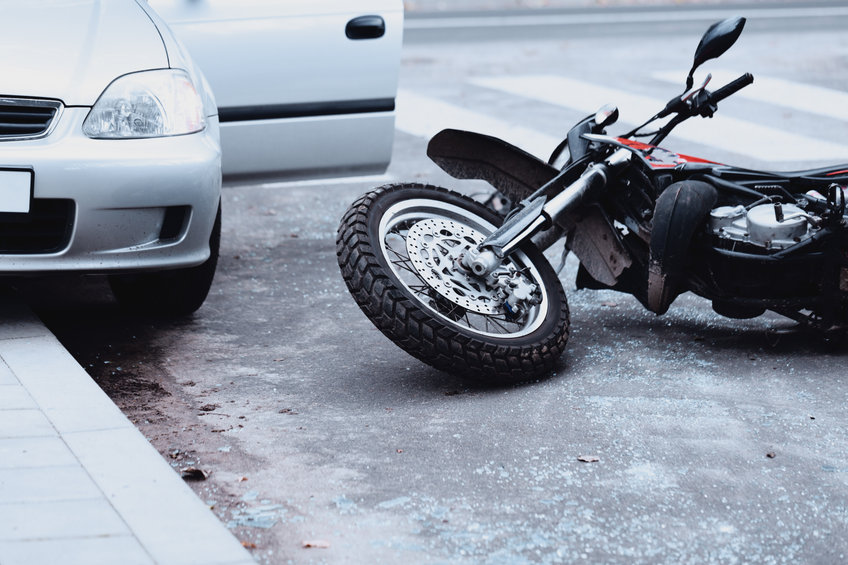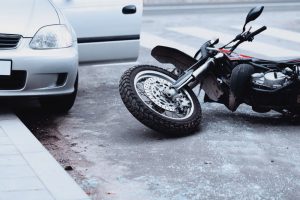 Have you been injured in an accident? If the accident was not your fault, you might be eligible to claim compensation for your injuries. Whether you suffered minor or severe injuries, UK Law can help you. Likewise, if a fatal accident tragically killed your loved one, we could help you understand how to claim compensation on their behalf.
Get In Touch With Our Team
To begin your claim for a moped, scooter or motorcycle accident today, contact UK Law for your free consultation. After that, if you have solid grounds for it, our panel of road traffic accident solicitors could handle your claim.
Call us on 020 3870 4868
Or please write to us via our website so we can get back to you
Alternatively, use our live chat for instant answers
Select A Section
What Is An Accident On A Moped?
We will now answer the question, "What is a moped accident?" This is a crash involving a moped. Sadly, it can often result in injury. An accident can happen if a vehicle collides with a static object such as a tree or it can be a collision with another vehicle.
All drivers owe other road users a duty of care. Therefore, what happens if a driver or another rider caused your accident? The other road user may be held liable for any injuries caused or damages to your vehicle. Consequently, you may have legitimate grounds to claim compensation for your injuries and other damages. The other party's insurance will normally pay for your compensation payout.
Can I Claim Compensation For A Moped Accident?
If you've been injured in a moped accident, then it's possible that you could be owed compensation. However, in order to claim for injuries sustained in a moped crash, you need to establish that your injuries were caused by another road user, and that the road user was not upholding their duty of care at the time of the accident.
When a road user does not uphold their duty of care, resulting in injury, this is known as negligence. You will need to gather evidence this occurred in order to claim. There are a few forms of evidence you could collect to support a road traffic accident claim. For example:
CCTV footage/dashcam footage
Medical evidence (such as your medical records)
Photographs
Witness contact details
For more information, get in touch with our advisors today.
Moped Accidents On A Bend
According to the Road Safety Research from RoSPA, in 2016, 22% of motorcyclists killed or seriously injured in an accident were involved a single-vehicle accident. What's more, 9% of motorcycle accidents occurred when the vehicle was travelling around a bend.
Here are some examples of how an accident on a moped or motorbike can happen when the vehicle travels around a bend:
The moped takes a left-hand bend too wide. Consequently, the moped crashes into a car going in the opposite direction.
On the other hand, a rider can lose control on a right-hand bend. As a result, the rider suffers a collision with a tree or a hedge on the other side of the road.
Another vehicle, such as a car, cuts the bend with a rider. As a result, the motorist collides with a motorbike.
Similarly, a car can lose control of their vehicle as they go around a bend. This can cause a head-on collision with an oncoming moped.
Moped Accidents At A Junction
Many motorcycle accidents in the UK happen at junctions. They can happen at T junctions and be caused by drivers pulling out into an oncoming motorcyclist's path.
A rear-end collision or rear-end shunt accident can happen if a moped driver breaks quickly, but the driver fails to respond in time. A driver can also cause a rear-end shunt accident if they were tailgating the rider.
Dooring Accidents
A dooring accident is when a vehicle pulls over or is already parked, and the passenger or driver opens their door into oncoming traffic. Consequently, a moped or another vehicle can collide with the open door.
To avoid car dooring accidents, drivers and passengers can practice the "Dutch reach" method. The Dutch reach requires the person to use their far hand to open the door, therefore causing them to swivel and check for oncoming traffic.
Overtaking And Merging Accidents
An accident on a motorcycle can occur when the rider is overtaking another vehicle. For example, a car might turn without checking its mirror and hit a moped or scooter.
Another time that a moped rider is vulnerable is when they are filtering. Filtering is when a moped, scooter or motorbike weaves through slow-moving or stationary traffic. A driver may hit a moped rider when they are filtering because they are not expecting any traffic to be moving at this time.
Compensation Payouts For A Moped Accident
If you have been injured in a moped accident that was caused by someone else's negligence, then it's possible that you could be owed compensation.  You may be wondering how much this type of claim could be worth.
The answer depends on the kind of injury you sustain, and how much it affects your life. Legal professionals will work out how much you could be owed in moped crash compensation for the suffering you have sustained due to your injuries. This figure is known as general damages.
As well as medical evidence, those valuing this portion of your claim have other resources to assist them in this process. One of these is a publication that's updated on a semi-regular basis. It's called the Judicial College Guidelines (JCG), and the latest edition was released in 2022.
Below, you'll see a table. It's made up of figures taken from the JCG. Each injury in the publication is assigned a range of figures to assist legal professionals in their calculations. They should serve as a rough idea as to how much your claim could be worth.
| Injury | Severity | Assessment Of This Injury | Settlement Estimate |
| --- | --- | --- | --- |
| Brain Damage | Very Severe | Factors such as what degree of insight the claimant has as well as how long they could expect to live and any physical limitation placed on the person by the injury are taken into account. Other factors such as behavioural changes and impairment of senses could also affect what damages could be paid. | £282,010 to £403,990 |
| Brain Damage | Moderately Severe | When calculating compensation, factors such as future damage to sight could be taken into account. | £219,070 to £282,010 |
| Brain Damage | Moderate (i) | This bracket is separated from the moderately severe bracket as the person will have a much lower requirement for depending on others. | £150,110 to £219,070 |
| Brain Damage | Less Severe | The person may not have recovered all of their prior functions. However they are still estimated to recover well and could return to work, education and social life. | £15,320 to £43,060 |
| Hip And Pelvic Injuries | Severe (i) | There could be extensive fractures of the pelvis or the hip region. The lower back could be dislocated and the person could also have had a ruptured bladder. There is also a chance of the person suffering spondylolisthesis. | £78,400 to £130,930 |
| Hip And Pelvic Injuries | Severe (ii) | Injuries are similar to but not as severe as the more severe (i) bracket below. | £61,910 to £78,400 |
| Hip And Pelvic Injuries | Moderate (i) | There could be a significant injury to the hip or pelvic region. However, this should not leave the person permanently disabled. | £26,590 to £39,170 |
| Knee Injury | Severe (i) | These are more serious than the above category. There may be a future risk of developing osteoarthritis. | £69,730 to £96,210 |
| Knee Injury | Moderate (i) | Damages may be awarded for torn meniscus or other soft tissues and cartilage as well as dislocations of the knee joint. The person may become unstable and experience weakness. | £14,840 to £26,190 |
| Wrist Injury | (b) | The injury could have left the person with significant and permanent disabilities. | £24,500 to £39,170 |
We have included general damages in this table. This is compensation for the pain, suffering and loss of amenity caused by your injuries.
We have not included special damages that you could claim. The amount of money paid out as special damages can vary greatly from case to case. Special damages are compensation to repay you for any financial losses incurred because of your injuries.
Examples of special damages include the following:
Medical costs
Care costs
Travel costs
Mobility equipment costs
Home or car adaptation costs
Reimbursement for any lost earnings
However, you'll need to get in touch to receive a bespoke evaluation. Alternatively, our online compensation calculator can also give you an idea as to the value of a general damages payment for injuries sustained in a moped accident.
Injury Claim Time Limits
The time limit for making a personal injury claim is generally three years. The personal injury claim time limit starts from the day of your accident. Alternatively, the time limit begins the day that you became aware your moped accident injuries were at least contributed to by negligence.
If a fatal accident has occurred, a next of kin relative can claim compensation on their behalf. They have 3 years from the date of the accident.
However, if the injured person is a child, certain adults can act as a litigation friend and claim compensation on their behalf. On the other hand, the child can claim compensation for themselves from their eighteenth birthday. In this case, the child will have three years in which to make their claim.
Similarly, a litigation friend can claim compensation for an individual who does not have the mental capacity to claim for themselves. For example, you could claim compensation for a parent who is suffering from dementia and was injured in an accident that wasn't their fault.
I Was Injured In An Accident On A Moped, What Should I Do?
After an accident on a moped, safety is the most important thing. Firstly, please call an ambulance if anyone is seriously or critically injured. Secondly, please call the police if criminal activity has been involved or if the road is blocked.
If you have been injured because of an accident that wasn't your fault, you can collect evidence after the accident. We recommend that you do the following possible:
Seek the appropriate medical treatment for your injuries. That's because, firstly, you will need to have your injuries treated to recover. What's more, you could use the medical records as evidence when you claim compensation.
Take photographs of your injuries or the hazard that caused your injuries, if they are visible.
Speak to people who saw the accident who can act as witnesses to support your version of events. Note their contact details.
Record the details of any other vehicles involved in the accident.
And please speak to the drivers or riders of any other vehicles involved and take down their contact details. It would help if you also asked for information about their insurer.
Last of all, please get in touch with UK Law about finding a solicitor to manage your compensation claim. Our panel of personal injury lawyers aim to value claims accurately. And they will negotiate with the defendant's insurer so you can receive the right amount of money. Contact UK Law today to find out more.
Moped Accident Claims With A No Win No Fee Solicitor
If you are making a personal injury claim following a moped accident, one of the solicitors on our panel could help you. They have years of experience handling various road traffic accident claims. If one of them agrees to take on your case, they may offer to work with you on a No Win No Fee basis with a Conditional Fee Agreement (CFA).
One of the benefits of working with a solicitor on a No Win No Fee basis is that you won't have to pay any upfront legal fees. Also, you won't need to pay your solicitor for their services if your claim fails. Instead, a success fee is paid to your solicitor if you win your claim. The success fee is a legally capped percentage subtracted from the compensation awarded to you.
For more advice on claiming with a No Win No Fee solicitor, you can contact our team. They are available 24/7 to offer you free advice and answer your questions.
Contact our advisors by:
Useful Pages
We hope you have found this guide to making a claim for an accident on a moped helpful. You may wish to read these online guides to learn more about making a claim.
A Car Accident Claims Guide: a guide to claiming compensation after a car accident.
Cycle Accident Claims: how to claim compensation for an injury caused by a cycling accident.
Road Traffic Accident Solicitors: how to find the right solicitor to handle your road traffic accident claim.
Road safety advice for cyclists and motorcyclists from RoSPA.
Statistics for motorcyclists killed or seriously injured, from the Office for National Statistics.
Accident On A Moped FAQs
We will now answer some frequently asked questions about claiming compensation for injuries caused by accidents on a moped.
Can I make a split liability claim?
If the accident was partially your fault, you could claim compensation. Yes, you can make a split liability claim if another party was also partially at fault for your injuries. In this case, you can make a split liability claim. The amount of compensation you could receive would be proportionate.
Could I claim for a partner or relative?
If you lost your next of kin in a tragic fatal moped accident, you might be eligible to claim compensation on their behalf. Similarly, you can claim on behalf of someone else who cannot legally claim compensation for themselves—for example, a child under 18.
Do moped accident claims go to court?
The majority of moped and road traffic accident claims are settled out of court. However, a small number of claims will go to court.
Could I be given an interim payment?
You may receive an interim payment, depending on the circumstances. An interim payment is compensation that is paid out before your claim is settled, but after the defendant has admitted liability. You may receive an interim payment to cover the cost of medical expenses, for example.
Thank you for reading our guide to claiming accidents on a moped compensation.
Writer AL
Checked by HT