Advice On Making A Dental Negligence Claim
When you visit your dentist, you hope and expect to receive a good standard of care during your check-up or treatment. Generally, no one particularly enjoys a visit to the dentist. Some people have phobias. All medical professionals owe each patient they see a duty of care. This usually entails providing treatment that does not involve causing unnecessary harm. If your suffering could've been avoided had the dentist acted differently, you could be entitled to start a dental negligence claim. We'll review what types of injuries could result in a claim as we progress. Also, we'll show how much compensation might be paid for those injuries.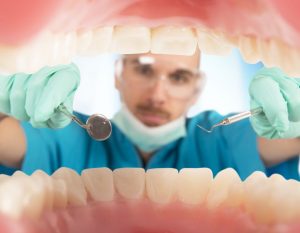 We are here to support you if you are considering beginning a claim. Our specialist advisors offer a no-obligation telephone consultation to review your case. During the call, you'll receive free legal advice about your chances of claiming. If the case appears to have a reasonable chance of success, we could pass it on to a medical negligence solicitor from our panel. To make the process of claiming less stressful, yours will be processed on a No Win No Fee basis if accepted.
Get In Touch With Our Team
We are here to help if you'd like to discuss your case today. If you are interested in talking to us, please call our advice centre on 020 3870 4868. Alternatively, you'll learn lots more about how dental negligence compensation claims work throughout the rest of this guide. Therefore, please continue reading.
Services And Information
Everything You Need To Know About Dental Negligence Claims
As medical professionals, dentists have a duty of care towards their patients. That means they need to carry out tasks in certain ways, use the correct equipment and ensure their practice is hygienic. If they fail to do so, and the patient is made ill or suffers an injury as a result, a dental negligence claim might be possible.
In this article, we'll attempt to answer some common questions relating to dental negligence compensation including:
How long does a dental negligence claim take?
What is classed as dental negligence?
What is the average settlement for dental malpractice?
How do I claim dental negligence?
If you have any other questions whilst reading, please feel free to call or use live chat to get in touch.
We will explain when you could be eligible to claim damages in more detail later. However, it's important to point out at this stage that claims are only possible if you've suffered in a way that could have been prevented. Very often when we have medical procedures done there is an amount of suffering and pain afterwards. You cannot claim if the suffering is a consequence of the procedure. However, if an injury has been caused because the dentist has been negligent then this suffering may be eligible for compensation.
It's important to note that compensation is not a cash reward made because somebody has made a mistake. Instead, payments are awarded to help you deal with your injuries and restore any financial losses you've sustained by the negligence. Therefore, it's important to get your claim right.
What Is A Dental Negligence Claim?
To be eligible to seek damages in a dental negligence claim, you'll need to demonstrate that you have:
Been injured or an existing problem was made worse; because
Your dentist was negligent in some way.
Negligence can happen in several ways. They can include:
Cosmetic dentistry negliegnce.
Negligent incorrect or delayed diagnosis.
Unnecessary damage to nerves.
Errors during treatment that result in the damage or loss of one or more teeth.
Failing to spot the signs of conditions like oral cancer.
We strongly believe that you have the best chance of being compensated correctly if you have a legal representative on your side. For example, if you work with a medical negligence solicitor on our panel, they'll try to use their experience to ensure that any compensation you receive fully reflects your level of suffering.

Standards And Duties Of Care In Dentistry
The General Dental Council (GDC) has a set of principles that need to be adhered to by dental professionals. They include dentists, clinical dental technicians, dental hygienists, dental nurses, dental technicians, dental therapists and orthodontic therapists. These principles say that they must:
Put the interests of the patient first during treatment and when working with colleagues.
Provide effective communication with patients.
Ensure valid consent is obtained.
Protect and maintain patient information.
Ensure there is a clear complaints system in place.
Develop and maintain professional skills and knowledge.
Raise concerns if patients might be at risk.
Ensure personal behaviour maintains patient confidence in the dental profession.
Your Rights When Receiving Dental Care
The GDC also explains that dental patients have several rights when being treated. They are to be:
Informed if the work will be provided privately or by the NHS.
Told the cost (or likely cost) of any work.
Informed about how your treatment will be performed.
Given enough information to help you make an informed decision.
Patients have the right to be listened to.
Every patient has the right to be treated with respect and dignity.
Calculate Compensation For Dental Negligence Claims
Now we'll look at what level of compensation payment could be paid for a range of injuries. The compensation that's awarded to compensate for pain, suffering or loss of amenity is called general damages. Lawyers, insurers and courts may use the Judicial College Guidelines (JCG) to set general damages levels so we've included the figures from the JCG in our compensation table.
While we have listed some figures here, each claim is different. A medical negligence solicitor may be able to offer a better estimate once they've reviewed your claim properly.
| Type of Tooth Injury | Compensation Range |
| --- | --- |
| Serious damage or loss of several front teeth | £8,200 to £10,710 |
| Loss or serious damage to two front teeth | £4,080 to £7,160 |
| Loss or serious damage of a single front tooth | to £3,710 |
| Chronic or significant tooth pain over several years along with deterioration of those teeth. | to £35,790 |
| Anxiety (less-severe psychiatric damage) | Up to £5,500 |
| Loss of taste | £18,020 to £23,460 |
The figures listed are based on how severe your injuries are. Therefore, you will need to assessed by an independent medical specialist during your claim. They'll try to determine how much you've suffered and whether you'll have any continuing problems. The medical review can usually be booked locally by the solicitors on our panel. Once the meeting has ended, the specialist assessor will prepare a report for your solicitor.
In addition to general damages, you could also claim back any costs that are linked to your injuries. Again, these will be different from case to case. However, your claim could include travel costs, medical costs, care costs and lost income. To help prove the costs caused by your injuries, you should retain receipts or bank statements as evidence.
To learn more about what could be claimed in your case, please speak with one of our specialist advisors today.

Cosmetic Dental Negligence
As well as claiming for damage caused during negligent medical dental treatment, you could also claim for any harm that results from negligent cosmetic procedures too. That could include damage to your teeth caused by ill-fitted crowns. Also, you may need to claim if your teeth are damaged after braces are removed because they weren't fitted correctly.
Very often when people have a dental procedure, especially having a tooth taken out or a root canal procedure being performed a certain amount of pain and suffering may be present. Claiming dental negligence does not mean you can claim because you suffered pain after a dental procedure. To hold a valid claim the dentist or dental team must have been negligent. It must be proven that a professional of the same calibre would have acted differently. Therefore not causing unnecessary pain.
If you believe negligence during cosmetic treatment for your teeth has caused you to suffer injuries, why not speak to us today? We can explain your options, for free, after reviewing your case with you.

Restorative Dental Negligence
When a dentist spots problems with your teeth, they may elect to carry out restorative treatment. This can include veneers, implants, bridges, fillings, root canal treatment or bridges.
It is important, before any treatment, your dentist should:
Explain any benefits and risks of the treatment.
Check whether the treatment is the right one for you.
Conduct a thorough assessment to find out more about the problem.
Ensure the correct tooth is identified.
However, if mistakes are made, you could suffer unnecessary pain and trauma. Also, any extra work to put the problem right can lead to financial losses, anxiety and the risk of infection.
Where you've suffered because restorative dental work has gone wrong, we could help assess your case. Any compensation that's paid could help you during the recovery process. Please contact our team today if you would like to know what to do next.

Dental Nerve Damage
If the nerves in your mouth are damaged during dental treatment, you could suffer symptoms like:
Loss of feeling.
Tingling in the jaw or mouth.
Eye, cheek or jaw pain.
A burning sensation.
A pulling sensation on the tongue.
Lack of control over saliva.
If you suffer any of these symptoms, they can be very painful. The pain may increase while chewing, smiling or talking. As a result, they can have a serious impact on your life for some time.
Where the nerve damage could've been avoided, you might have grounds to seek compensation from the dentist. If you suspect that is the case for you, why not let us review your options with you? We have a team of specialist advisors that offer a free assessment of any case. If they suspect you have grounds to continue, they could ask a medical negligence solicitor from our panel to take a look.

Undiagnosed Oral Cancer Or Negligent Treatment
If you visit your dentist for treatment or for a regular checkup, they should look for signs of oral cancer whilst treating you. Some of the most common symptoms that should be looked into include lumps, ulcers and patches of red or white on the tongue or mouth lining.
Whilst a dentist could never be to blame for the fact you have oral cancer, they could be sued if they failed to spot the signs or spotted them too late. That's because a delay in treatment could allow cancer to spread and cause a much more serious outcome than would've happened if it was spotted at the first opportunity.
As this can be quite a complex type of case to prove, we believe you should hire specialist legal representation to help you. Medical negligence solicitors very often will have years of experience handling all sorts of cases. They could use expert medical witnesses and your medical records to ascertain whether your treatment was negligent. If it was, they could represent you and try to achieve the right level of compensation payable for your suffering.
Please get in touch today if you would like us to verify if your claim is suitable. Our team provide free advice about dental negligence claims if you go on to sue the dentist or not.

Gum Disease And Periodontal Disease Negligence
Periodontal disease is the medical name used for gum disease. It is very common and it leads to swollen, infected or sore gums. The initial symptoms of periodontal disease include:
Bleeding gums after flossing or brushing.
Swollen or red gums.
This is known as the gingivitis stage of gum disease. More advanced symptoms include:
Halitosis (bad breath).
Loose teeth.
Gum separates from teeth
Supporting bones and fibres become destroyed.
When spotted, treatment is available to reduce the problems caused by periodontal disease. Treatment options include root planing, scale and polish as well as antiseptic mouthwashes. However, if the problem isn't diagnosed, it can cause months or years of suffering and damage.
If you have been suffering because of a misdiagnosis or late diagnosis of gum disease, why not speak to us today about your chances of being compensated. Our team are ready to assess your case.

How Much Time Do You Have To Make A Dental Negligence Claim?
As with all compensation claims, if you are seeking damages because you've suffered due to dental negligence, you'll need to abide by the relevant time limits. In most cases, the limitation period will be 3-years from the date you were injured. However, the 3-year period could begin later if you didn't find out about your injuries right away.
Where you're claiming on behalf of a child, the 3-year limit doesn't apply. You can start the claim any time before the child's 18th birthday. If you don't claim before then, they can claim themselves between their 18th and 21sth birthdays.

I Suffered Harmful Dental Negligence, What Should I Do?
Any type of compensation claim will require evidence to back up your allegations. Therefore, if you believe you have suffered because of a negligent dental practitioner, you could:
Get advice and treatment for your injuries. This will mean that any remedial work can be planned and treated. When making a claim, you could ask for copies of your medical records to help prove what injuries you sustained.
Gather other evidence. You may need evidence to help prove the financial impact of your injuries. Also, witness statements could help if somebody else was with you during your dental appointments.
Seek legal support. If you would like to start a claim, why not contact UK Law? We'll review your case and the supporting evidence for free. If there's a reasonable chance of winning your claim, we could refer you to a dental negligence lawyer from our panel.
To speak to us today about starting your claim, please call our team on 020 3870 4868.

Make A Dental Negligence Claim On A No Win No Fee Basis
Something you shouldn't worry too much about when considering a dental negligence claim is losing money on solicitor's fees. That's because solicitors can work on a No Win No Fee basis. Although by law you do not need a solicitor to support your case you may find that having one will bring many advantages. Using a No Win No Fee solicitor may allow you access to a fully qualified legal professional but with lowered financial risks. All in all, this method of claiming makes the process a lot less stressful.
Before your case is taken on, the solicitor will have to check its viability. If they agree to work for you, they'll supply a contract called a Conditional Fee Agreement (CFA). This shows you what has to happen before you need to pay your solicitor. Effectively, that will only need to happen if you are paid compensation.
Where a claim is won, your solicitor will deduct an agreed success fee from your compensation. This is listed in the CFA as a percentage of your settlement figure. To try and stop you from being overcharged, success fees are capped.
If you'd like to know if your case is suitable for a No Win No Fee service, please get in touch.

Other Medical Negligence Claims Guides
This part of our guide includes some additional resources which you could use when making a claim.
Raising Concerns About Dentists – The General Dental Council can investigate matters on your behalf if you fill out this form.
Find Dental Practices – An online resource where you can search for NHS dental services in your area.
NHS Dental Services – Information on what services the NHS is able to provide in dentistry.
GP Medical Negligence – An explanation on how to sue your GP for injuries or illnesses caused by negligence.
Surgical Negligence – Details on claiming for any suffering that happens as a result of surgical errors.
NHS Claims – Advice on the process used for making a medical negligence case against the NHS.

Dental Negligence Claim FAQs.
Thanks for reading about dental negligence payouts in the UK in this guide. In our final section, we've answered some common questions about the claims process for you. Please let us know if there's anything else you need to know.
Could I claim for dental injuries to a child?
Using the litigation friend process, a responsible adult can claim for dental negligence at any point before they turn 18-years old. The adult will represent the child's interests and deal with solicitors on their behalf.
What happens to child compensation settlements?
If a dental negligence claim on behalf of a child is won, a court will verify that the settlement award is fair. Then they will place the funds into a trust fund and manage this until the child turns 18. During that time, a responsible adult can request funds from the court if they directly benefit the child.
Could my claim go to court?
Generally, it is very rare for dental negligence claims to result in a court hearing. That's partly because dental negligence solicitors vet cases before accepting them.
How long do claims take?
Where the liability for a dental negligence claim is admitted early on, the claims process can take a matter of months to be finalised. However, if liability or causation is not agreed upon, the claim could go beyond a year. During this time, the extent of your injuries and the cause of them will be discussed by all parties involved.
Writer TB
Checked by EI.