Do I Need A Medical Report?
This article will be dealing with the issue of obtaining a medical report when trying to claim compensation. We'll be covering aspects like what to expect at a medical assessment and why you'll need access to your medical records. Following an injury or illness that has been caused by someone else's negligence, a medical assessment for your injury claim could increase your chances of success when making a claim.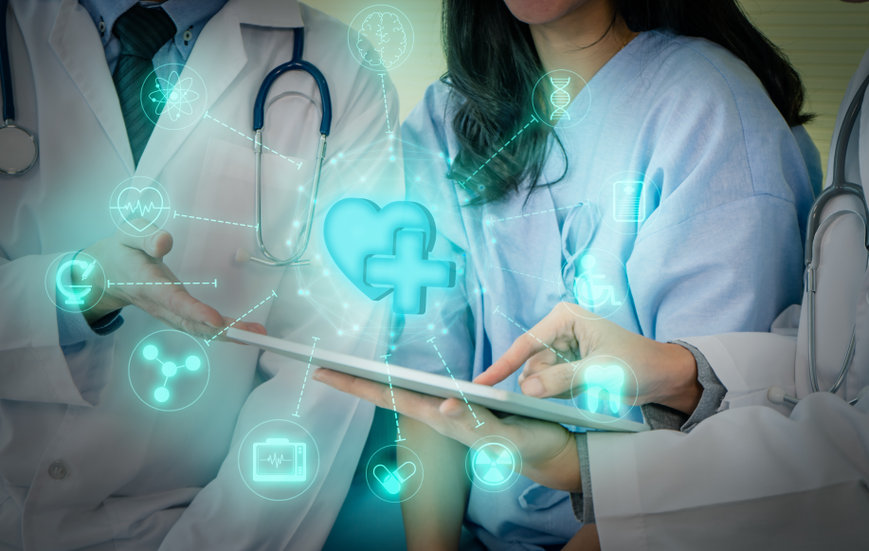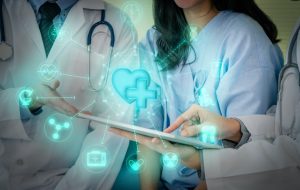 This guide aims to help so you can better understand the reasoning behind getting a medical exam as part of the claims process. If you do have any issues or additional questions at any point then get in touch with our advisors today. They're available 24/7 to help. They also give free legal advice.
If it's deemed that you have a valid and solid claim, then we could connect you with a personal injury lawyer from our panel. The more information we have regarding your injury and how it was sustained, the more accurate the estimate of your claim could be.
As part of your claim, our panel can also set up a medical exam for you in your area. This is just one of the services provided. Read on for more information, including our contact details.
Get In Touch With Our Team
There are a few ways you can get in touch with us.
Call us on 020 3870 4868

Use the live chat function in the bottom right corner

Fill out the

online form

on our website to have an advisor get back to you
Services And Information
Everything You Need To Know About Personal Injury Claim Medical Reports
A medical report can be instrumental in making a successful personal injury claim. It may even be able to act as evidence that the injury you sustained was not your fault. Therefore, a lack of a medical report could affect your claim.
The compensation figure you could receive often reflects the severity of your injury. This includes how long it took you to recover from it, if at all. A medical exam is one of the better ways to prove this.
What Is A Medical Report?
Statistics from RIDDOR show a detailed breakdown of injuries in the workplace in 2019/20 as reported by employers. The most common cause of non-fatal injuries to employees in the workplace was slip, trip or falls on the same level. These accounted for 29% of injuries.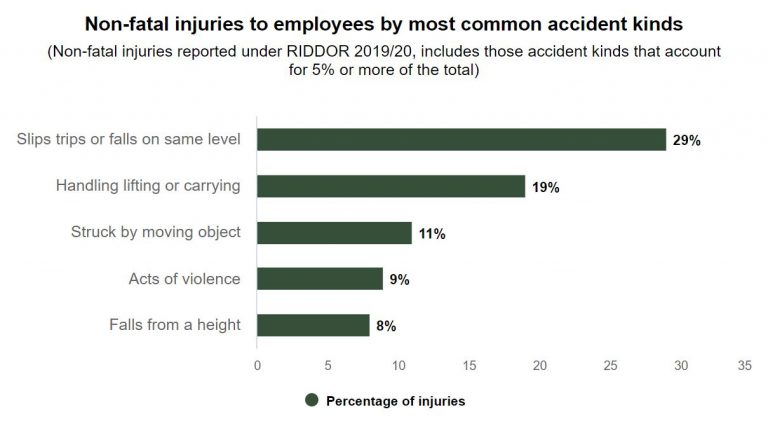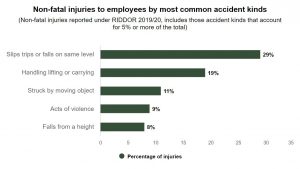 To claim compensation for accident at work injuries that weren't your fault or injuries endured anywhere else due to someone else's negligence, you may require a medical report. Without one, the claim could be weakened. Even if it does succeed, the amount you could receive could be significantly lessened. 
What Are Injury Claim Medical Assessments?
A medical assessment for your injury claim is carried out following an accident that was caused by someone else's negligence. However, you could also have a medical examination carried out if the accident in question has exacerbated a pre-existing injury or illness. Both of these scenarios are possible to claim compensation for.
So, what happens at a personal injury medical assessment? A medical injury report is usually carried out independently. This means that it's unlikely to be a doctor that you know, like your GP. They will carry out tests relevant to your medical condition. For example, if you've suffered a bone fracture then they may want to perform an X-ray. They may also arrange blood tests and check your blood pressure.
A personal injury medical report is important. Having an independent medical professional assess your injuries can help to back up the facts involved in your injury or illness.
An official medical report will list your injuries. This will include factors such as how severe they are, and how long it should take you to recover. Some conditions may leave you with permanent symptoms. All of these factors can affect the amount of compensation you could receive as a result.
Why Do I Need To Have A Medical Assessment?
There is no legal requirement for you to have a medical assessment to file your claim. However, it is an extremely useful piece of evidence to have. Evidence is one of the most important factors when making a personal injury claim.
Even if you can prove that your injury took place, there's no guarantee that you're telling the whole truth. These doubts can be lessened by presenting your medical records during your claim.
If your injuries are verified by a medical professional then your claim could strengthen. Official medical records can go a long way towards proving you are not lying. In addition, you need to be able to establish the extent of your injury or illness.
Why Is My Medical Report Important?
Part of the claims process is proving who has caused your injuries. Another part is proving that your ailments actually exist. If they do, they need to have been caused or made worse by the accident.
Some injuries are easier to track back to their cause than others. For example, road traffic accidents could be relatively easy to link an injury back to, especially if they're severe enough and you have proof such as CCTV or police reports too.
Part of the service we provide is to arrange an independent medical assessment at a location convenient for you. Let us know if you would like us to set this up for you when you speak to us. We will ask you the relevant questions to make sure that this can happen should you have a strong, valid claim.
Personal Injury Compensation Calculator
Personal injury claims compensation can be made up of two heads of claim. These are known as general damages and special damages. Let's address general damages first. General damages are awarded to the claimant to address the pain and suffering caused by their injury.
The amount can be calculated using a publication called the Judicial College Guidelines (JCG) alongside your medical report. These guidelines contain a detailed list of conditions and injuries that could be claimed for. Alongside each entry is a description and how much they could be worth in compensation.
The amount will often vary depending on the severity and recovery time of the injury, illness, or condition. We've included a table below containing some examples (taken from the JCG) of what some of these injuries could be worth.
| Injury | Description | Amount |
| --- | --- | --- |
| Post-traumatic stress disorder | (c) Moderate - in these cases the injured person will have largely recovered and any continuing effects will no be grossly disabling | £7,680 to £21,730 |
| Eye | (i) Transient  - in these cases the injured person will have recovered completely within a few weeks | £2,070 to £3,710 |
| Chest | (c) Damage to chest and lung(s), and/or heart causing some continuing disability | £29,380 to £51,460 |
| Lung | (B) Lung disease - (a) for a young person with serious disability where there is a probability of progressive worsening leading to premature death | £94,470 to £127,530 |
| Lung | (B) Lung disease- (e) bronchitis and wheezing not causing serious symptoms; little or no serious or permanent effect on working or social life; varying levels of anxiety about the future | £19,510 to £29,380 |
| Kidney | (b) where there is a significant risk of future urinary tract infection or other total loss of natural kidney function | Up to £60,050 |
| Neck | Severe - (iii) injuries causing fracture or dislocations or severe damage to soft tissues and/or ruptured tendons that lead to chronic conditions | £42,680 to £52,540 |
| Back | Minor - (iii) Where a full recovery is made within three months | Up to £2,300 |
| Shoulder | (c) Moderate - frozen shoulder with limitation of movement and discomfort with symptoms persisting for about two years | £7,410 to £11,980 |
| Clavicle | Fracture - the level of the award will depend on extent of fracture, level of disability, level of permanence etc | £4,830 to £11,490 |
| Hips/pelvis | (b) Moderate - (i) significant injury to the pelvis or hip but any permanent disability is not major and any future risk not great | £24,950 to £36,770 |
| Arm | (a) Severe - injuries which fall short of amputation but which are extremely serious and leave the injured person little better off than if the arm had been lost | £90,250 to £122,860 |
| Arm | Simple fractures of the forearm | £6,190 to £18,020 |
| Elbow | A severely disabling injury | £36,770 to £51,460 |
| Elbow | (b) Less severe - injuries causing impairment of function but not involving major surgery or significant disability | £14,690 to £30,050 |
| Wrist | (a) Injuries resulting in a complete loss of function in the wrist | £44,690 to £56,180 |
| Wrist | An uncomplicated Colles' fracture | In the region of £6,970 |
| Less | (c) Less serious  - (iii) simple fracture of a femur with no damage to articular surfaces | £8,550 to £13,210 |
| Face | Multiple Fractures of Facial Bones (b) involving some facial deformity of a permanent nature | £13,970 to £22,470 |
There's also the matter of special damages. This figure is calculated and awarded based on any additional costs or outgoings caused by your injuries. A good example of this is if your injuries cause them to miss time off work. The wages you'd have earned during that time (loss of earnings) could be considered eligible for inclusion under special damages.
If the injury is so severe that you can never return to work, you may even receive a sum that is even larger. It could reflect the amount you'd have earned up until retirement.
Another type of financial loss that can be included is medical costs that aren't covered by the NHS. Additionally, damage to property and even necessary adaptations to the injured party's home like fitted ramps could be covered too.
Who Will Conduct My Medical Examination?
A medical professional relevant to your injuries will be the person who carries out your assessment. For example, if your injury involves your teeth then you will likely be seen by a dental medical professional. A mental health specialist may see if you are suffering from PTSD or anxiety as a result of your accident, for example.
Our panel of solicitors arrange for clients to see a medical professional relevant to their injury or condition. They try their best to make sure it is at a convenient location and time 
What Happens At A Personal Injury Medical Assessment?
The medical professional who carries out your examination may need access to your medical history. This is to access the medical report logged by your GP or possibly the hospital by which you were treated. Once these medical records have been accessed, the independent medical professional carrying out the assessment can refer to them.
The professional would assess the prevalence of your symptoms and what your prognosis is. They would then create a medical report as a result of the assessment. This medical report can then be used by a personal injury solicitor during your claim to value and prove your injuries.
What Happens After Your Medical Assessment?
Now that we've covered what happens at a personal injury medical assessment, we need to mention what happens following this. So what's included in the actual medical report? Read on below to find out.
What will be in your medical report?
The injuries sustained will be listed. Along with this will be a statement from the assessor. It will include the previously diagnosed injuries match up with what was witnessed during the assessment. How long the symptoms are likely to last should also be included.
Sometimes the assessor may recommend the patient see a different specialist due to their condition. For example, a cancer patient may not have been seen by a cancer specialist.
Any psychological side effects of the injury should also be addressed. The overall impact on the patient's life is an important factor when calculating compensation.
Completing the medical agreement form
Once the medical report is complete, you will be able to read it. If you are happy with the details listed then you will sign a medical agreement form. Once this is done, a copy of the report will be sent to the defendant's legal representatives.
Who Needs Access To My Medical Records?
Certain people involved in the process of you making your claim can have access to your medical records. This includes the legal representatives of the person you're making your claim against.
Is my medical history relevant to my case?
Every case is different, but in many of them, your medical history could impact your case. For example, you may have a pre-existing condition that you're claiming has been caused or made worse by the accident. You may have to prove that your health has been affected as a direct result of the accident. It's important that your condition was actually better or non-existent beforehand.
Could I request parts of my medical history remain private?
You do have the right to withhold parts of your medical history. However, this could significantly detriment your case. What's more, the other side's legal representatives could apply to the Court to get a Court Order so that the records are released.
The opposition may assume that you are withholding information. If it's suspected you are being dishonest, this could cast doubt on your case as a whole.
Personal Injury Claims Time Limits
Personal accident claims will generally have a 3-year time limit placed on them. This is outlined in the Limitation Act 1980. There are some circumstances, however, where you could have longer. We've listed a few of these scenarios below.
General Accident Claims
Many claims will fall into this category. You'll usually have 3 years from the date of the accident that caused your injury to make your claim. However, in some situations, the injury or symptoms may not be detected until a date following the accident.
This is especially true in cases such as noise-induced hearing loss. In these cases, you could only be made aware of your injury or condition further down the line. The date you are made aware that negligence at least contributed to your injury is called the date of knowledge. The 3-year limit could begin on the date of knowledge. 
Child Accident Claims
Claimants under 18 cannot pursue their own personal injury claims, they must wait until they are an adult. Due to this, the 3-year time limit only begins on their 18th birthday.
Their claim can be pursued before this by a litigation friend. This is a legal adult with the child's best interests in mind. For example, a litigation friend can take the form of a parent, guardian, friend, or legal representative.
Claiming On Behalf Of Those With a Reduced Mental Capacity
Some injuries can cause the claimant to suffer a reduced mental capacity. Until it returns to as it was before the injury, their time limit remains suspended. The 3-year time limit would begin from the date of recovery. If it never returns, the time limit remains suspended indefinitely. 
If their reduced mental capacity is unrelated to the injury then it could also remain suspended indefinitely. In either circumstance, a litigation friend could pursue their claim for them.
I Suffered A Personal Injury, What Should I Do?
There are many steps to making a personal injury claim. There are, however, a few steps that should never be missed out. We've listed some of the most vital ones below.
Seeking medical treatment following an injury should always be of paramount importance. This could just be first aid, but even small injuries could be the sign of a deeper-lying problem. It can be best to visit a GP surgery or hospital if you're ever in doubt.
It's also very important to gather evidence to back up your claims. As discussed in this article, a medical report is a great example of this. Without medical evidence of the extent of your injuries, your claim could be greatly compromised.
Other forms of evidence could be photographs and witness contact details so you can get statements later. If your accident occurred in a public place, there may have been CCTV covering the area. If so, you could request the footage of yourself.
Legal advice could also help you to navigate your next steps in the claims process. Our advisors are ready and waiting to take your call and answer any questions you may have.
No Win No Fee Injury Claims
Our panel of lawyers work with all of their clients on a No Win No Fee basis. This means that if they work with you, you won't owe them anything if your case is unsuccessful. If your case succeeds, you'll be awarded a payout. Your lawyer will be paid via a small percentage of these winnings. This percentage is legally capped and is aimed and reimbursing the lawyer for their hard work. 
If this is an arrangement that appeals to you, then get in touch today. 
Call us on 020 3870 4868

Use our live chat function in the bottom right corner

Fill out the

online form

on our website so we can get back to you at a time that's best
Related Services
Here are some additional links to some information you may find helpful.
FAQs About Personal Injury Claim Medical Assessments
Below, we've answered some frequently asked questions.
How long does it take to get compensation after a medical report?
Having a medical report does not necessarily mean the litigation process will be noticeably expedited. There are many steps to the claims process and every claim is different. 
Should I accept the first offer of compensation?
The opposition may make you a settlement offer early in the process of your claim. This could be a much lower offer than you stand to earn should you go through with the claim. Therefore, if you use the services of a lawyer, you should always consult with them before accepting a settlement offer of any kind.
What do you expect at a personal injury medical appointment and from a medical report?
A personal injury medical appointment will be different depending on what your injury is. For example, if you have had a heart issue you may receive an ECG. The medical report will contain many details. This includes the severity of your injury and how long it should take you to recover from.
Writer IB 
Checked by HT