Crane Injury Claims – Compensation For Accidents At Work
By Danielle Fletcher. Last updated 3rd May 2023. The impact of a crane accident can be significant. Cranes can weigh several tonnes and the loads they carry are even greater. Should something go wrong, such as the crane collapsing or dropping its load, it could see people seriously injured or even killed.
If a crane accident injured you because another party acted negligently, you could claim compensation. Our panel of solicitors can work on your claim if you meet the right criteria.
Please get in touch with us to enquire:
Call 020 3870 4868 to speak with our team
See if you can begin your claim online
Or speak to an online advisor using the widget below
Select A Section
The Criteria For Claiming Compensation For A Crane Accident
As we have mentioned, the construction industry is potentially hazardous. Therefore employers and site managers need to take proactive steps to ensure the health and safety of workers and other people who use a site.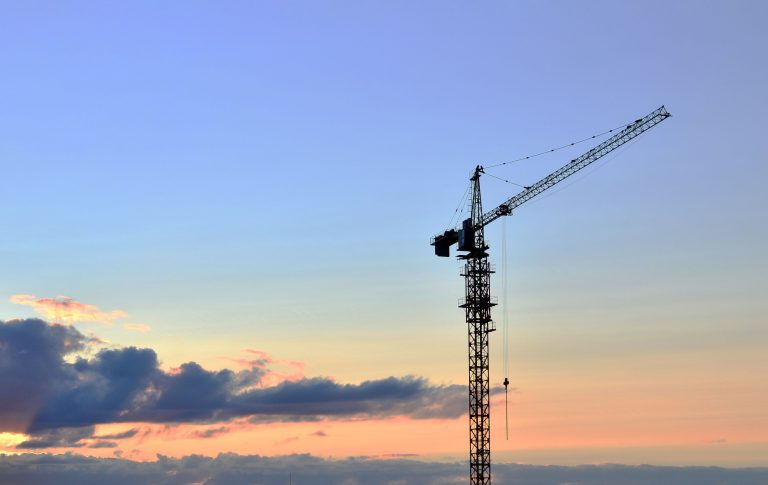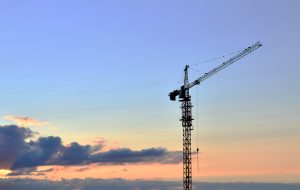 Under the Health and Safety at Work etc. Act 1974, employers have a duty of care towards their workforce. The Occupiers' Liability Act 1957 extends this duty of care to other persons visiting the construction site. A duty of care means that one party is responsible for taking all reasonable steps to protect the health and safety of another party.
You could claim compensation for a construction site accident involving a crane under the following circumstances:
Firstly, your employer or the site management owed you a duty of care.
Secondly, the relevant party acted negligently, creating unsafe working conditions, which breached the duty of care.
Finally, the negligence caused a crane accident that injured you.
If you were involved in a crane accident, please get in touch with us today. If an advisor can see you have solid grounds to make an accident at work claim, they can appoint a solicitor from our panel to handle your claim.
How Long Do I Have To Make An Accident At Work Claim?
There is normally a time limit on personal injury claims of three years. Therefore you will have three years to begin the crane accident claim.
The limitation period will normally start on one of the following dates:
The date the accident at work took place
Or the date of knowledge which is when you realised negligence had taken place.
Those who lack the mental capacity to claim will have their time limit frozen indefinitely unless they make a recovery in which the time limit will begin. During the frozen time limit a litigation friend could act on their behalf.
To avoid falling outside the limitation period, please get in touch with UK Law to see if you can start a workplace injury claim.
How Can I Prove Liability In A Crane Accident Claim?
As we discussed above, you must be able to prove that employer negligence caused your injuries to be eligible to make a crane accident claim. Collecting sufficient evidence can help prove who was liable for the accident as well as what injuries you suffered.
Some examples of evidence that could help support your accident at work claim include:
A copy of the report in the accident log book. This should be filled in with your details and information about the accident, including the time and date.
Witness contact information. If anyone saw what happened, they can be contacted for a statement at a later date.
Footage of the accident. This could be from CCTV or a mobile phone.
Accident photographs, such as of the scene or of your injuries.
A copy of your medical records, which can prove the nature of your injuries and what treatment was required.
Call our advisors to discuss crane accidents. They can talk you through the legal process and advise you on what evidence you could gather.
Examples Of Common Crane Accidents
If proper health and safety standards are not upheld, the following crane accidents may happen:
Cranes require a counterweight to balance out the weight of the load. If the crane is improperly balanced, the crane can tip over, injuring the operator and those on the ground.
Likewise, mechanical failure can cause cranes to tip. As a result, passers-by may be trapped under the crane and suffer a crush injury.
In addition, cranes can drop their loads, potentially striking those on the ground. Inadequate training or failing wire ropes can cause these accidents. The HSE has reported that in 2021/22, workers being struck by a moving object led to 18 fatal accidents at work.
Finally, an improperly trained operator can misuse the crane and make contact with live powerlines overhead.
Safe Work Procedures For Crane Operations
Employers in the construction industry are responsible for doing the following to prevent crane accidents and injuries. Firstly they must carry out regular risk assessments. Secondly, they must apply control measures to remove or minimise the risk hazards pose. In addition, employers must follow relevant health and safety guidance and legislation.
The Lifting Operations and Lifting Equipment Regulations (LOLER) require workplaces to do the following when using heavy lifting equipment:
Operations must be planned safely regarding working procedures for crane operations
Ensure that only trained and competent persons can operate cranes
The use of cranes must be adequately supervised
Crane Injury Compensation Payouts
If you wish to claim compensation for a crane injury, you may wonder what your claim is worth. If you make a successful claim, you can receive a general damage payment to compensate you for the pain, suffering and loss of amenity caused.
| Injury And Severity | Notes | Guideline Amounts |
| --- | --- | --- |
| Severe Head Injury | The person could follow some basic commands but the person does show little to no response to the environment. | £282,010 to £403,990 |
| Moderately Severe Head Injury (b) | The person may be left with serious disabilities as well as substantially dependent on another person for care. | £219,070 to £282,010 |
| Less Severe Head Injury (d) | The person has made a good level of recovery and could participate in some parts of social as well as work life. | £15,320 to £43,060 |
| Severe Neck Injury (A) (i) | A severe neck injury which leads to permanent spastic quadriparesis. | Around £148,330 |
| Severe Neck Injury (A) (ii) | A severe injury which gives rise to spinal disc damage. | £65,740 to £130,930 |
| Severe Back Injury (A) (i) | A severe injury which gives rise to spinal cord and nerve root damage. | £91,090 to £160,980 |
| Severe Back Injury (A) (ii) | A severe injury which affects the nerve roots. | £74,160 to £88,430 |
| Severe Pelvic Injury (A) (i) | The person has extensive fractures of their pelvis or hips. | £78,400 to £130,93 |
| Moderate Pelvic Injury (B) (i) | The person has experienced a significant pelvic or hip injury. | £26,590 to £39,170 |
| Moderate Elbow Injury (C) | Tennis elbow, lacerations or simple bone fractures. | Up to £12,590 |
The compensation amounts in the table are based on guidelines from the Judicial College (16th edition released 2022). However, please take these as an advisory, as your circumstances will also affect the outcome of your claim.
As well as a general damage payment, crane injury claims can include special damages compensation. Suffering injuries can lead to expenses and financial losses. Special damages can cover the following costs:
Medical costs
Travel costs
Parking costs
Care costs
Loss of earnings reimbursement
If your injuries cause a disability, you can claim compensation to pay for mobility equipment or adaptations to your home or car.
Can No Win No Fee Solicitors Help With Crane Injury Claims
Our advisors are available now to offer free legal advice through a no-obligation consultation where you can see if you have a valid accident at work claim. If they see that you could be eligible to claim personal injury compensation, they could introduce you to a solicitor from our panel.
Benefits of working with a No Win No Fee solicitor:
You won't pay a solicitors fee in advance.
You will pay a success fee if you receive compensation.
Your success fee is capped. So, most of the personal injury compensation payment goes to you.
Please read our online guide to learn more about working with a No Win No Fee solicitor. Or, to see if you can begin a claim for injuries caused by a construction accident, please get in touch with the team today.
Additional Workplace Accident Claim Guides
Please feel free to read these guides to learn more about claiming for a workplace injury.
Thank you for reading our guide for making crane injury claims.