Slip, Trip And Fall Claims Against Subway
It's your lunch hour and you're hungry. Perhaps you only have a short break and you need a coffee. The last thing on your mind is whether the Subway fast food restaurant you visit has a wet floor. It takes just a second to slip and land badly, meaning your lunch hour and life as you knew it might be cancelled. If this happened to you, it's possible that you could receive compensation. We look at trip and fall claims against Subway restaurants and the legal justifications behind launching such a case.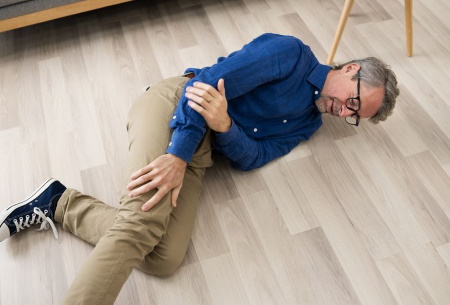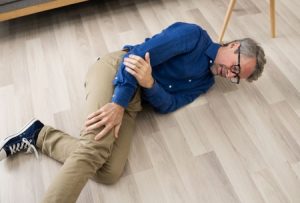 Firstly, before you commence a personal injury claim against Subway or any restaurant chain, it's essential to have proper proof that their conduct caused your injuries.
In view of this, we look at how the law requires food establishments to comply with safety regulations. We are required to take reasonable care in restaurants as well, so it's important to consider a claim only if you feel sure that the events that led to your injuries should not have happened. To be clear on this, call our team of advisors now. You can:
Services And Information
Everything You Need To Know About Slip, Trip And Fall Claims Against Subway
A slip, trip or fall in public can be easily done. Regardless of how much care we take, each floor surface is only as good as the maintenance procedures to look after it. Sloppy housekeeping practices such as cleaning floors and leaving them wet with no warning signs or ignoring cracked, broken or uneven surfaces could result in you taking a nasty fall.
In this guide, we explain the laws which seek to protect our safety in public places as much as possible. Slipping, tripping and falling can cause severe injuries which we examine and explain also. We discuss how Subway or other restaurants could be liable for your medical expenses and financial losses if they failed in their duty of care to customers and the general public.
We conclude by looking at how a No Win No Fee personal injury solicitor could act on your behalf to calculate these losses properly and fully. Following their advice, it could be possible for you to launch a successful claim today. You could see all the damage caused by their negligence reimbursed in your favour, enabling you to really get back on your feet again.
So if you have any questions, just call us on the number at the top of this page.
What Are Slip, Trip And Fall Claims Against Subway?
Generally, we are fond of the places we choose to eat. Few people would set out to injure themselves by breaking a leg or fracturing their shoulder in their favourite restaurant. Furthermore, the restaurant would have no interest in injuring their regular clientele. So how might trip and fall claims against Subway arise?
Despite clear legal guidelines and regular staff training, it can still be possible to suffer a sprain or knee injury from a fall on a wet or greasy floor. Dropped food that is not quickly attended to can cause slips underfoot. A nasty slide or tumble could result in a spinal injury or even a head injury depending on what you might collide with as you land.
Restaurants are full of ingredients and liquids that can cause these hazards, to say nothing of faulty fittings or structural disrepair. Any of them could harm the unsuspecting customer.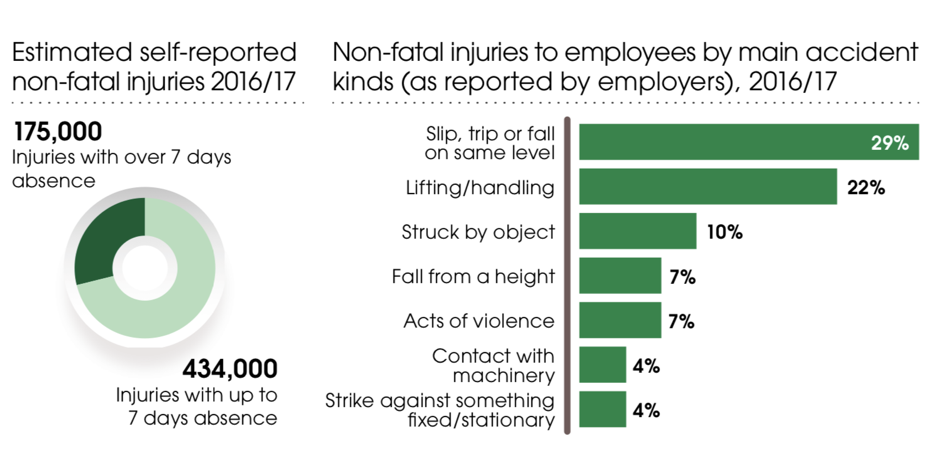 Importantly, to make trip and fall claims against Subway, you must be able to demonstrate how the accident that injured you was avoidable. Also, it must have been the result of a breach in the restaurant's legal duty of care under The Occupiers' Liability Act 1957. We cover this Act in detail below.
Briefly, it requires those in control of a space open to the public to ensure they provide as safe an environment as possible. Demonstrable breaches of this duty could make the restaurant liable for prosecution.
Causes Of Slip, Trip And Fall Accidents In Takeaways
Obviously, things can get busy in a restaurant or take away food establishment. On a busy Saturday night, constant vigilance to housekeeping practices may not be their top priority. But they should be.
Problems in this area can cause real harm, exposing the restaurant to damage to their reputation or penalties from personal injury claims and breaches of the Occupiers Liability Act. Common causes of accidents include:
Slipping on spilt food or beverages
Tripping on uneven floor surfaces or broken steps
House cleaning in process without safety signs
Over-crowded areas
Inappropriate footwear
The last example is more your responsibility than the restaurants, so once again it's important to ensure that you did all you could to avoid unnecessary hazard or injury.
There is a strong possibility that the restaurant will contest its liability. They may argue that you exaggerated the fall or slipped for other reasons like intoxication or clumsiness. Speak to our team for guidance. Despite their arguments, it may be that you have solid grounds for seeking compensation.
Types Of Injuries Caused By Slips, Trips And Falls In Takeaways
Slippery floors or broken and uneven surfaces can be very dangerous, particularly for elderly or disabled people. However, it's important to note that landing badly can cause injuries to anyone and some examples of typical injuries are as follows: (you can click on each injury for further information from the NHS about symptoms and treatment):
Clearly, you could suffer any of these or a combination if you slip on spilt sauce or on a greasy chip and fall badly. Some food establishments have steps or slopes for disabled access and food can get dropped as it's consumed by people either on the premises or eating as they leave. In order to avoid an injury like this, it's important to be vigilant about any substance on the floor or any structural issue with the flooring surface.
Calculating Slip, Trip And Fall Claims Against Subway
The table below shows potential award amounts as recommended in the Judicial College Guidelines. This publication offers amounts for a whole array of injuries so that when calculating damages in personal injury cases, your lawyer has an appropriate amount to aim for:
How were you hurt?
How badly?
Possible award
Brain injury
A less severe injury with good recovery
£14,380 to
£40,410
Neck injury
Fractures or dislocation
£23,460 to
£36,120
Back injury
Moderate with ligament or disc damage
£11,730 to
£26,050
Shoulder injury
Serious rotator cuff damage
£11,980 to
£18,020
Elbow injury
Slight impairment but not requiring surgery
£14,690 to
£30,050
Wrist injury
Quite severe, with possible long term disability
£11,820 to
£22,990
Hand injuries
Moderate cuts or broken fingers
£5,260 to
£12,460
Knee injury
Torn cartilage on-going health problems
£13,920 to
£24,580
Ankle injury
Severe - requiring a cast
£29,380 to
£46,980
These amounts are designed to acknowledge matters such as the pain and suffering the injuries have caused you, as well the threat of long-term health problems and damage to personal relationships. Injuries can impact you in so many other ways than just physically.
It's important to note that the figures in the table are not guaranteed amounts. Each case will vary on the results of an independent medical assessment. Your No Win No Fee lawyer can help arrange this assessment for you and then use its findings to maximise your potential claim amount.
After calculating general damages, your personal injury lawyer can then go on to value the financial losses the injury has caused you. Missed work, emergency childcare needs, damage to clothing, painkillers, physiotherapy sessions, travel expenses to hospital and work and any modifications required as you recover (such as wheelchair needs) can all be included under this heading.
With the evidence of bills and statements to prove these out-of-pocket expenses, it can be possible to have them reimbursed from the negligent restaurant.
Steps Which Could Prevent Slips, Trips And Falls In Takeaways
The Health and Safety Executive (HSE) underline that good housekeeping is by far the first and the most fundamentally important way of preventing slip, trips and falls. They reiterate many common-sense practices which we have summarised below:
Clean up any spills immediately
Mark off wet areas or spillages
Mop up promptly and ensure debris is swept from floors
Remove any obstacles from the walkways and keep all common areas free of clutter
Secure with tape or tacking any mats and carpets or rugs that do not lay flat
Always close cupboards or storage areas
Coverings for cables that cross walkways
Keep work areas and any passages well lit
Replace any dead light bulbs and switches promptly
In addition, you can reduce your own personal risk of slipping or tripping by practising the following:
Take your time and pay attention to where you are going
Accordingly match your stride or pace to one that is appropriate for the area you are walking on, (such as slopes or stairs) and the tasks you are doing
Wear proper footwear and walk with your feet slightly pointed outward
Make widely spaced turns when approaching corners
As well as these practical steps, staff can reduce their risk of tripping at work by making sure that they:
Keep walking areas clear from clutter and obstructions
Maintain flooring in the best condition possible
Always use installed light sources that give sufficient light for the tasks
Use a flashlight if entering a dark room
Make sure that anything you are carrying or pushing does not prevent you from noticing obstructions or spills.
What Duty Of Care Do Occupiers Have To Prevent Slips, Trips And Falls?
There are two ways in which a restaurant like Subway has a duty of care to you. The one we have focused on in this article is The Occupiers' Liability Act 1957 which obliges anyone in control of a public area to be responsible for the safety and wellbeing of all visitors to their premises. This common duty extends to members of the public and passersby.
There are other requirements too:
A consistent level of reasonable care and safety awareness is in place at all times
That the occupier refrains from hazardous activities on their premises when open to the public.
That unavoidable risk (low ceilings, steep stairs) are clearly indicated with warning signs
Visitors must consider their personal safety as well and desist from using facilities in a reckless or unlawful way. For example, you could not make a claim if you slipped in food that you were throwing around.
That by being 'open to the public', they are declaring themselves willing to assume these responsibilities
If the occupier is unwilling to assume these responsibilities, prior notice should be given and areas should be marked with 'keep out' or 'private property' signs.
Employers' Liability
Trip and fall claims against Subway can also be made as an employee. In circumstances like this, you would need to prove that the company had breached their duty of care to you under the Health and Safety At Work etc. Act 1974 in some way.
Similar to occupiers liability, this law requires your employer to run a safe and fit-for-purpose work environment, to properly train you and provide regular safety standards checks to protect their employees.
If the restaurant is remiss in any way, such as by using faulty storage arrangements or poorly stacked produce that spills and causes you to slip, trip or fall in the normal course of your duties, you can sue your employer for negligence.
How To Prove Who Is Liable For Your Injuries
It's essential that you clarify who was responsible for your slip, trip or fall. Without evidence to prove a third party was to blame, your case may not succeed. With this in mind, the gathering of evidence is crucial to giving your claim the best chance of success.
As mentioned, there is a possibility that the restaurant will do all it can to refute your claim and deny responsibility, so it's recommended you follow these steps to build a case:
Action list
Complain in writing to the restaurant
Take photos of the thing you slipped on or the defective floor area you tripped over
Obtain witness statements either at the time or later if possible
It's unlikely that the restaurant would have or be willing to give you CCTV footage of your fall, but if your accident happened in the street or public area you could request the footage.
If emergency services or medical treatment is required, use their evidence of your injuries
Retain all bills or invoices that show money spent trying to cope with the injuries
Connect with a No Win No Fee lawyer to start a personal injury claim.
Time Limits To Make A Slip, Trip And Fall Claim Against Subway
Personal injury claim time limits vary depending on your age. If you are over 18 years old, you have three years from the date of the accident to make a personal injury claim.
For people under the age of 18, they have three years starting from their 18th birthday. Importantly, you can start a claim on behalf of a minor by being a 'litigation friend'. This is an adult with their best interests at heart who acts on their behalf. Litigation friends can also act on the behalf of adults who lack the mental capacity to represent themselves.
I Suffered A Slip, Trip Or Fall In A Subway, What Should I Do?
Trip and fall claims against Subway are possible if you can prove negligence caused your injuries. Restaurants have a legal duty to protect your safety as much as is reasonably possible whilst on their premises. This happens only with proper adherence to the responsibilities outlined in law and can be routinely achieved by restaurants and fast food companies that take precautions seriously. If you feel they failed, personal injury compensation claims are possible.
Gather the evidence from the scene of the accident as much as you can. If you are reading this some time afterwards, don't worry. It can still be possible to arrange a medical assessment and go back over financial records to see what costs you had to bear.
Refer to the action list above. The important thing when deciding to start a personal injury claim is whether you want to do so independently or with help.
Making A Slip, Trip And Fall Claims Against Subway On A No Win No Fee Basis
A No Win No Fee lawyer can help in so many ways. Firstly, the legal jargon in personal injury cases can be complex. It makes sense to use a professional with the experience to understand your claim fully and properly.
No Win No Fee lawyer fees are capped by law and only deducted at the end of cases that win. This ensures that you receive the majority of any settlement. When you hire a No Win No Fee lawyer they ask for no upfront fees. They also tend to be very frank about the chances of success for your case. This is because it's in their best interests to take on cases with a strong chance of winning. Their fee derives from a positive outcome which means that no one's time is wasted.
With no upfront costs, nothing to pay as the case develops and nothing at all to pay if your case fails, using a personal injury lawyer this way can represent a financially risk-free option to those needing immediate legal representation.
Other Information
Why not talk to us today about trip and fall claims against Subway or any other type of fast food restaurant? You may be surprised at how valid your claim is. If you are owed compensation, the amount may be enough to repair the damage caused both to your health and your finances.
We are happy to help you. It's free, there's no obligation to proceed with us and it could help kick-start a claim in your favour:
In addition to the highlighted links in this article that provide information, we can offer help on other types of personal injury. Perhaps you suffered an accident at work that was not your fault? Did a motorist drive recklessly and cause you personal harm? Are you interested in how to start a claim for an accident in a public place? We are happy to assist with all these queries.
As well as this, there are further resources available from ROSPA about slip and trip prevention and what help you can get to cope with the effects of a bad fall. Also, you can read more about the statistics of slip, trip and fall accidents in the workplace here.
FAQs About Slip, Trip And Fall Claims Against Subway
How can slips, trips and falls be prevented?
Common sense and spatial awareness play a large part. We must do all we can to concentrate on our surroundings firstly to ensure that the accident was absolutely unavoidable. Good footwear with a firm grip sole can help enormously.
Do shops and takeaways have to have public liability insurance?
Public liability insurance is optional, however, most restaurants should have it in place. Any claim you make that is successful will be paid by a relevant insurer. If for some reason the restaurant or takeaway does not have this insurance, they can become personally liable for your damages.
Could I claim for injuries to my child?
Yes. As we described above, you can be a litigation friend on their behalf.
What happens to a child's compensation settlement?
It is normally kept in a protected account until the child in question reaches the age of 18.
Thanks for reading our guide to trip and fall claims against Subway.
Guide by WJJ
Edited by BER