A Guide To Claiming For An Accident In A Shop – How To Claim Compensation If Injured In A Shop?
By Daniel Pike. Last Updated 10th June 2022. This guide is about claiming for an accident in a shop. There are many situations in which you could suffer an accident that is not your fault, and subsequently have the right to make a claim for compensation against the business or the person whose negligence caused the accident to happen. However, in order to hold a valid claim firstly, the person or organisation you hold responsible must have owed you a duty of care. Secondly, this duty must be in breach due to negligent actions or inactions. And thirdly, an injury or illness must have happened as a direct consequence of the negligence.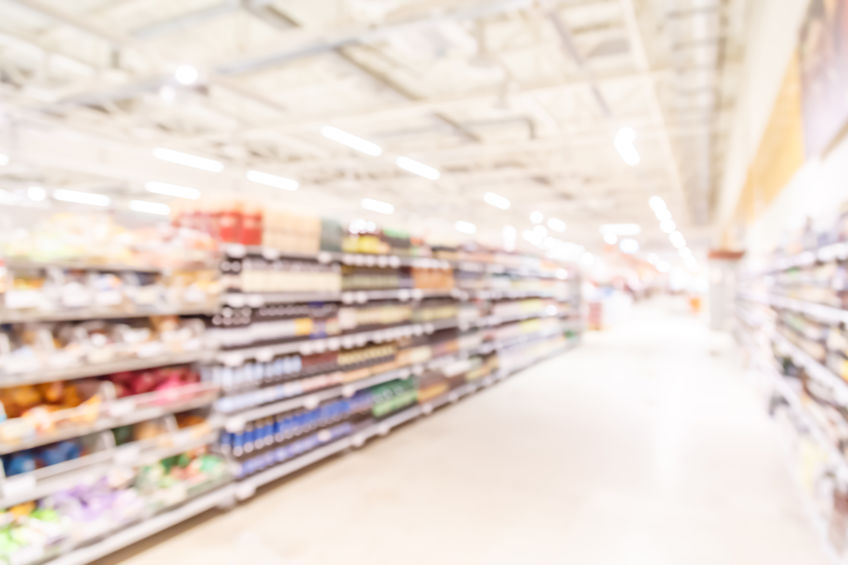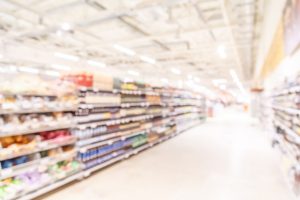 If you have an avoidable accident in a shop, which leads to a preventable injury you could be entitled to seek compensation. This page is a guide to such claims and how and when you could be entitled to make them. UK Law can put you in contact with our panel of solicitors to help you make such a claim.
Get In Touch With Our Team
Our team can provide you with free legal advice on making a compensation claim. In addition, they can answer any questions you might have about making a claim, and about whether or not the situation which lead to your accident could enable you to make a compensation claim.
If you want information about making a compensation claim, or if you would like more advice, then you can do any of the following:
Services And Information
Everything You Need To Know About Claiming For An Accident In A Shop
This article is a guide to making a compensation claim for an accident in a shop that has caused an avoidable injury. This includes looking at things like the circumstances in which an accident could occur and how they could arise from the shop owner or operators negligence. Therefore giving you the grounds to make a compensation claim. We will look at certain details about making a claim, such as the time limits to making a claim, calculating the amount of compensation you could be entitled to and how to avoid paying upfront solicitor fees.
What Is An Accident In A Shop?
Working or browsing in a shop could potentially put you at risk of an accident if the shop has not been managed and maintained to a safe standard. Negligence on the part of the management or the owners of the retail business could cause someone an injury. Below is a table with some examples of the injuries that people might suffer in some of the different types of accidents that could potentially occur.
| Accident | Injury |
| --- | --- |
| Manual handling injury | Pulled muscles, sprains, repetitive strains |
| Exposure to hazardous materials | Allergic reactions, chemical burns |
| Slips, trips, and falls | Bruising, bones fractures |
| Shelves or displays accidents | Bruising, lacerations, broken bones |
Retailers Duty Of Care To Customers And Staff
A retail business has duties of care, that is legal responsibilities for peoples safety and an obligation to ensure a reasonable standard is met. Business owners must ensure their retail space is safe for both shoppers and employees..That means that while you are on their premises as staff or as a member of the public that business is responsible for your safety. Therefore they could be held liable if you get injured by safety hazards on the premises.
The duty of care applied to employers for staff safety comes from the Health and Safety At Work etc Act 1974. This legislation outlines the fact that it is the employer's responsibility to ensure that the workplace is as safe as is practically possible. That health and safety measures are in place and enforced. And additionally, that all reasonable steps are taken to ensure that the risk of accidents and injuries are reduced as much as possible.
The duty of care that a retailer has over their customers comes from the Occupiers Liability Act 1957. This piece of legislation ensures that it is the controller of a property that is responsible for the safety of people who are on their property when it comes to the condition of the property. This means that if an accident occurs due to poor maintenance, risk hazards or poor housekeeping the controller or business owner could be liable.
Personal injury solicitors have the knowledge to know which legislation to refer to. If you would like more advice on whether a personal injury solicitor could look at your case speak to our claims advisors today.
Are Retailers Always At Fault?
There is no relevant statistics that could help answer this question. For the retailer to be liable they must have owed you a duty of care. Through negligence, they must have breached this duty of care. And finally, this must have lead to you suffering avoidable harm. Even if you contributed to the accident you may still be able to claim compensation for any suffering if the retail owner can be deemed partially at fault also. The amount of compensation you may receive will be reduced to reflect your involvement.
Common Accidents In A Shop You Could Claim For
A shop may sound like a mundane environment to bring up when talking about the issue of accidents and injuries. Many of us shop and work there every day without incident. But there are a variety of different circumstances in which serious injuries could occur in a shop. Some of them might include:
Slips, Trips and Falls Can Cause An Accident In A Shop
These are among the most common causes of injuries. They could be caused by a shop not being kept clean and tidy. Allowing slipping and tripping hazards to emerge. Or else they could be caused by poor fitting and maintenance of the shops flooring. They can cause severe injuries, including broken bones, bruises and lacerations. The risk of injury is exacerbated where there is the risk of falling from a height or downstairs. Also when the victim has other health complications or is elderly.
Storage and Display Accidents In A Shop
These are accidents that could be caused when items fall off the shop's displays. They could affect staff members as they place the items on the displays, or they could affect customers if items fall on them. They could occur because too much weight is being put on the shelves, or because the shelves themselves are faulty or poorly assembled.
Manual Handling Injuries Caused By Accident In A Shop
These are injuries that are more likely to affect staff than customers in a retail business. Manual handling injuries are injuries that are caused while trying to lift and move heavy items. They can be caused by items falling on the person trying to move them. But they can come in the form of sprains, strains and pulled muscles incurred while trying to move heavy objects. The retailer could be liable for the incident if they are found to have caused it by making the employee lift more than they are able. Or failing to provide equipment such as dollies or other lifting and moving gear. Manual handling training is vital for those roles and should be provided to staff who carry out such activities.
For more information on accidents that could lead to a personal injury claim please call our claims team on the number above for more information.
Accident In A Shop Compensation Payouts
If negligence has caused you to be injured due to an accident in a shop, a compensation claim could be made. For instance, if you fall in a shop, you could claim if you suffered a back injury due to an unmarked spillage. However, you may wonder how much this claim could be worth?
Each claim needs to be individually assessed before an appropriate value can be settled on. Compensation can often be split into general damages and special damages. The table in this section relates to the general damages portion of your claim. General damages are awarded for the pain and suffering an injury has caused you. When legal professionals are working out how much this figure should be worth, they may use the Judicial College Guidelines (JCG).
This is a publication that includes a list of figures, updated in 2022, that correspond to various injuries that could be sustained due to negligence. These guidelines are used to assist in the process of valuation for your general damages figure.
You'll find some example entries from the JCG in the table below.
| Injury | Compensation |
| --- | --- |
| Amputation of both feet | £169,400 to £201,490 |
| Amputation of one foot | £83,960 to £109,650 |
| Severe leg injury | £96,250 to £135,920 |
| Less serious leg injury | £17,960 to £27,760 |
| Severe knee injury | £69,730 to £96,210 |
| Moderate knee injury | £14,840 to £26,190 |
| Very severe ankle injury | £50,060 to £69,700 |
| Moderate ankle injury | £13,740 to £26,590 |
| Serious Achilles injury | £24,990 to £30,090 |
| Minor Achilles injury | £7,270 to £12,590 |
What else could accident in a shop compensation amounts include?
If you've been injured due to an accident in a shop, compensation amounts could include special damages too. This is when you could be reimbursed for costs accrued as a result of your injuries. For example:
Loss of earnings
Medical bills
Damage to personal property
Other costs
If you've been injured in a shop and are looking for more information on the potential value of accident in a shop compensation payouts, get in touch with us today.
What Steps Should Shops Take To Prevent Accidents?
An employer is obligated to take reasonable steps to ensure the safety of their customers and their staff. To adhere to health and safety laws shop owners may;
Ensure staff are provided with manual handling training.
Provide staff with PPE.
Limit the amount of manual handling or repetitive labour.
Ensuring that security measures are in place to provide staff with protection from assault or harassment.
Keep floors free from slipping or tripping hazards.
Ensuring that shelves, stands and displays are secure and free from faults.
Ensure that the shop environment is well-lit and well-ventilated.
This page of the Health and Safety Executive website contains some of the resources and guidance for retail employers on preventing the risk of accidents and injuries.
If you would like your questions answering in a no-obligation chat speak to our claims advisors today.
Slips, Trips And Falls In A Shop
Some of the most common causes of accidents and injuries in workplaces and public places in the UK are slips, trips and falls. These mundane and easily preventable accidents can nevertheless cause serious injuries, particularly among people who have pre-existing injuries or illnesses and among elderly people.
Slips, trips and falls can be caused by a number of different types of failures to keep the shop well maintained and customers and staff safe.  Improper cleaning that leaves spills on smooth flooring, particularly slippery substances like grease, can cause people to slip and fall over. As can failing to dry the floor properly or failing to put a wet floor sign out after mopping.
Failing to keep the aisles in the supermarket clear from debris such as discarded items or packaging could also cause someone to fall. They could injure themselves. Therefore this could result in the business being held liable for a compensation claim. This would be on the grounds that they failed to maintain their premises to a standard that ensured the safety of their customers and staff. You can find more details about how retail businesses are supposed to keep their premises safe and free of slipping and tripping hazards on this page here.
How Much Time Do You Have To Claim For An Accident In A Shop?
There is a time limit to starting a claim in most injury claim cases. This time limit is three years. This can start from either the date of the accident or from the date on which you became aware of the injuries you suffered were due to negligence.
There are exceptions to this rule however, if the victim was under the age of eighteen then their parents could have the right to make a claim on their behalf up until they reach the age of eighteen. Once that person does turn 18 and no claim has been made then they would have the three-year time limit. In other words, until their 21st birthday, in which to make a claim.
Another exception to this rule would be if the victim of the accident was considered incapable of making a claim on their own. For example, if they were left with a cognitive disability for a period, or if they were incapacitated owing to mental health problems. A litigation friend could make the claim on their behalf. If they regained full mental capabilities and no claim had been made they then would have 3 years to make their own claim.
What To Do If You Are Injured In A Store
If you are injured in an accident in a store, then your first priority should be to seek medical attention. Whether it is phoning for an ambulance or receiving first aid. You should make arrangements to be looked at by a doctor. This is even if you aren't sure if you have been hurt. Some injuries can be more severe than they appear at first. This is crucial for your health and safety. It also allows you to build evidence in the event of a compensation claim by creating a medical record of your injuries.
You should always report your injury to the staff and the management of the shop. Make sure, if possible that they have recorded the accident down in their workplace accident book. Write down notes of your own recollections of the accident as soon as you are able. This is in order to ensure that your memories are kept fresh. Take photos of where the accident happened and what caused it (i.e. a fallen shelf or a wet patch of the floor) as evidence. Also, make sure to ask any bystanders if they would be willing to provide their contact details so that they could be contacted about providing a statement as supporting evidence in the future. Ask for a copy of any CCTV.
Can An Accident In A Shop Be Handled By A No Win No Fee Solicitor?
In some cases, those who want to have a personal injury solicitor pursue a compensation claim for them lack the funds to pay for one upfront. However, there is a solution. If you opt for a No Win No Fee solicitor you would not be required to pay a fee upfront. This means they could start work on your case straight away. A solicitor would review your case first. this is to ensure that the case has winning merits. They do not want to waste their time or yours. If they agree to take on your case they will send you a Conditional Fee Agreement.
This type of agreement is the formal name for a No Win No Fee agreement. It should state that;
No upfront fees for the personal injury solicitor to start your case
Pay no fees to the personal injury solicitor while the case progresses.
No fees to the solicitor if the case loses
The only time fees are paid is when the case is won. This is a success fee. It is a percentage of your compensation. It is capped by law to top overcharging.
Call today to have your case assessed. If our advisors can see you have a strong case they could connect you with a personal injury solicitor from our panel.
Other Information
If you want information about making a compensation claim, or if you would like more advice, then you can do any of the following:
Some of the other pages on our website that you might find useful are listed below
Slip, trip and fall personal injury claims
Accident at work personal injury claims
Personal injury compensation for a car accident
FAQs About Accident In A Shop Claims
What to do if a customer has an accident?
If a customer has an accident in a shop, then the incident should be reported. It should be noted down by the shop's operator or manager. The customer's name and contact details should be taken down. A description of the accident should be provided. Plus photographs of the scene and the cause of the accident.
How much can you get for falling in a store?
There is no one set amount of compensation that you could be entitled to make a claim for if you fall and hurt yourself in a shop accident caused by negligence. The amount you could be entitled to will depend on calculations made as you begin the claim to reflect the amount of harm you have suffered as a result of the accident.
Writer KL
Checked by IE.