What Are The Time Limits For An Injury At Work Claim?
By Meg Halewood. Last updated 13th January 2022. Have you suffered an injury at work because of your employer's negligence? Could the accident which caused your injury have been prevented had there been the correct health and safety policies in place? If so, our guide could help you understand your rights to put forward a claim. For instance, the process of gathering evidence and the time limits for an injury at work claim.
Every employer owes their employees a duty of care under several pieces of legislation. If that duty of care is not abided by this can mean that avoidable accidents can take place. In turn, this can cause preventable injuries.
If this is the case in your situation, you could qualify for personal injury compensation. We are asked many questions about claiming for an accident at work, many of which we aim to answer in our guide.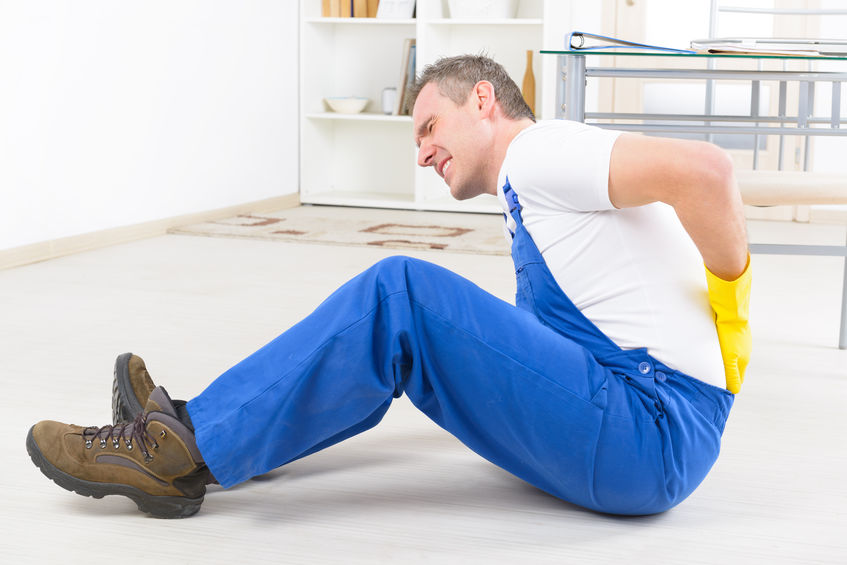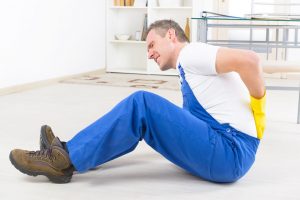 If your employer neglects the duty of care that they have to you and you were injured as a result, you could be entitled to claim. But you don't have an indefinite amount of time in which to pursue compensation. 
Within England and Wales, there is a personal injury claim time limit of 3 years. Meaning generally, you must start your claim within this time frame. However, there are exceptions. We will explain this further throughout the guide. 
In this guide, we will look at the different factors that can affect the time limits for your claim. However, if you have any further questions about the specifics of your case, you can get in touch with our team for free legal advice.
Get In Touch With Our Team
There are a number of ways you can get in touch with our team of advisors. If they feel your claim has a good chance of success, they may be able to connect you with our panel of personal injury solicitors.
You can call us on 020 3870 4868

Speak to us using the live chat function in the bottom right corner

Start your

claim online

through our website
Discover More About The Time Limits For An Injury At Work Claim In The Sections Below
Everything You Need To Know About The Time Limits For An Injury At Work Claim 
When we're at work, we would like to think that we are free from the risk of illness or injury. But no workplace is completely risk-free. Even if your employer does everything they reasonably can to prevent you from experiencing harm, risks may still be present. 
However, if your employer hasn't taken all reasonably practicable steps to keep you safe causing you to suffer an injury, you may wish to make a claim.
In order to have a valid claim, you must be able to establish three important factors. 
You were owed some sort of duty of care by your employer
This duty was breached due to your employer failing to uphold their duty of care to take reasonable steps to prevent you from experiencing harm
You developed an illness or sustained an injury as a result.
However, if you are deemed to be partially to blame for the accident that caused your injuries, then you may still receive a partial payout. For example, if you are found 25% responsible for the accident at work that caused your injuries, then you could still receive 75% of the full settlement amount. 
You also need to be aware of the time limits for an injury at work claim. Read on to find out more.
What Is An Employers Duty Of Care?
The Health and Safety at Work etc. Act 1974 states that every employer has a legal duty of care to their employees. This means that they must take all reasonably practicable steps to ensure the safety of their employees while on the premises. 
If an employer fails to uphold their duty of care, it could result in you suffering Injuries at work caused by their negligence. For instance, you may trip over a loose floor tile that hadn't been fixed despite the employer being made aware. As a result, you may have sustained a broken elbow causing you limited movement in your arm and disrupting your daily activities. 
Similarly, you may be injured in an accident because you weren't given sufficient training to carry out the job that you were told to do. For example, your employer may have failed to train you before you used a power drill. As a result, you may have sustained a severe broken hand injury after using equipment you weren't trained to handle. 
Although you may assume that you're to blame because your actions led to the accident, in this instance, your employer failed to provide adequate training to all employees.
However, all employees also share a responsibility to keep themselves and other employees safe from harm too. 
What Are Limitation Periods For Injury At Work Claims?
The time limits for an injury at work claim are fairly straightforward when looking at certain kinds of injuries. As stipulated in the Limitation Act 1980, the general time limit you'll have following a workplace accident is 3 years from the date of the accident. 
However, it's important to note that there are many ways you could be injured or made ill at work due to your employer's negligence. Sometimes, the ill effects can be noticed right away. For example, if you fall on a wet floor that wasn't signposted and break your leg, you're likely to notice this immediately. 
Sometimes, though, the outcome of employer negligence cannot be noticed straight away. This is often the case with industrial illnesses and diseases such as asbestos-related diseases.
As such, there are some exceptions to the usual time limits for workplace personal injury claims. We have explored these in more detail throughout the following sections. 
Time Limits For An Injury At Work Claim For Under Eighteens
If you've been injured at work in an accident through no fault of your own while you were under 18, the three-year time limit differs slightly than if an adult was injured due to employer negligence. This is because, legally, someone under the age of 18 cannot start legal proceedings without the help of a litigation friend. 
While the 3-year time limit is suspended until you turn 18, a litigation friend could represent you in your claim for compensation.
A litigation friend is an adult who could apply to represent you in your claim for compensation, such as a parent, family member, guardian or solicitor. Any money awarded to you in cases such as these will be kept in a Court Funds Office account until you turn 18. 
If nobody has claimed on your behalf before you turn 18, you can then start a claim for yourself. The limitation period restarts on your 18th birthday, which means you have until your 21st birthday to start a claim.
Time Limits For An Injury At Work Claim For Those With A Reduced Mental Capacity
Some of those who are injured at work may experience reduced mental capacity as a result. For instance, they may suffer from brain damage or fall into a coma.
While they are unable to claim for themselves the three-year limit is suspended and a litigation friend can apply to claim on their behalf.  
The injured person has three years to claim themselves from the date they regain their mental capacity. Otherwise, the limitation period is suspended indefinitely.
How Long After Asbestosis Or Mesothelioma Could You Claim?
Asbestosis and mesothelioma are both conditions caused by prolonged exposure to asbestos. Unfortunately, both conditions may only be diagnosed later on in life. They are both aggressive and often fatal in nature.
In these cases, a claim can be made up to three years after the date of knowledge, which is usually the date that the illness was diagnosed. 
Furthermore, there may be cases where the claimant passes away because of their condition before the claims process can begin. In these cases, their next of kin or family members can start a claim within 3 years of the date of death.
Additionally, if this should occur and the claim is successful, the compensation will be paid to the next of kin or failing that, the deceased claimant's estate.
I Suffered An Injury At Work, What Should I Do?
If you suffer a workplace accident, it can be difficult to know what steps to take before making your time limits for an injury at work claim. Some of the stages are vital in helping you get the compensation you deserve. We've listed some of the most common ones below.
Gather evidence –

Without relevant evidence, your solicitor may find it difficult to help you build a strong case. Some good examples of evidence are; photographs, written witness statements or accident book entries, CCTV footage, and medical reports.
Seek legal advice –

Our advisors can offer you free legal advice regarding your claim. We are ready and waiting to answer your questions on this and related matters. Legal assistance during your claim will help to simplify the process and provide you with legal expertise to help you secure the compensation you deserve.
Should I Seek Medical Treatment For My Workplace Injuries?
Following your accident, you should look to receive medical treatment to ensure you receive the treatment you need. For example, you may wish to visit the A&E department of a hospital, a walk-in centre or get an appointment with your GP. In doing so, your medical records could act as evidence you can use to support your case. 
It's important to note that alongside medical evidence, you may be asked to attend an independent medical assessment.
The assessment may be completed to produce a report on the current state and full extent of your injuries. Furthermore, it may be particularly useful in highlighting the long term impact your injuries have had if you're claiming a while after your accident.
If you choose to seek legal representation, a solicitor could help you gather relevant medical evidence to support your claim. Additionally, they could arrange for you to attend a medical exam in your local area.
For more information on how you could fund legal representation, call our team. Alternatively, see our section on No Win No Fee arrangements further down in our guide.
Calculate Compensation For An Injury At Work
When discussing compensation, there are two heads of claim that your compensation may consist of. The first of these is general damages. 
General damages are awarded to you to account for the pain and suffering caused by the injury you've sustained. Claims can be made for both psychological and physical injuries sustained in a workplace accident.
The figure is calculated by referring to a publication called the Judicial College Guidelines (JCG). The JCG lists what injuries could be worth, depending on the severity and recovery time. In conjunction with the JCG, medical records may also be used to help value your claim. 
The other head of your claim is known as special damages. This part of the compensation is intended to reimburse you for any financial losses or outgoings caused by your injury.
For example, if you're injured at work then you could experience a loss of earnings because you've had to take time off. Special damages would take this into account.
However, in order for something to be included in special damages, it's vital that you provide proof. Keeping hold of bills, receipts and invoices from expenses you've incurred will help support your claim for monetary losses. 
Below, we've included a table containing the general damages payments for various injuries. These figures are based on the guideline brackets included in the JCG. 
| Injury type | Details | Amount |
| --- | --- | --- |
| Deafness/ Tinnitus | (c) Total loss of hearing in one ear: The person may experience complications such as tinnitus, dizziness or headaches. | £29,380 to £42,730 |
| Chest Injuries | (f) Injuries that lead to a collapsed lung but where a full recovery is made without complications. | £2,060 to £5,000 |
| Hernia | (a) The person may experience ongoing pain as well as a limitation on physical activities. | £13,970 to £22,680 |
| Shoulder Injuries | (e) Clavicle fracture: The award given will depend on different factors including the extent of the fracture and ongoing symptoms. | £4,830 to £11,490 |
| Injuries to the elbow | (b) Less severe elbow injury that may have an impact on function but won't cause a significant disability. | £14,690 to £30,050 |
| Hand Injuries | (j) Index finger fracture: The fracture may have healed quickly but a person may continue to have issues with their grip and pain. | £8,550 to £11,480 |
| Leg injuries | (b) Severe leg injuries: (iii) A serious compound fracture that requires a lengthy treatment and causes extensive scarring. | £36,790 to £51,460 |
| Knee injuries | (a) Severe: (i) A serious knee injury resulting in ligamentous damage and considerable pain. | £65,440 to £90,290 |
| Achilles tendon | (b) Serious: Injuries such as complete division of the tendon that is repaired successfully but causes ongoing issues with ankle movement. | £23,460 to £28,240 |
Injury At Work Claims On A No Win No Fee Basis?
As well as wondering what the time limits for an injury at work claim are, you might need more information on legal representation.
A solicitor might offer you representation on a No Win No Fee basis by offering to take your claim under a Conditional Fee Agreement (CFA). This means that they agree to only receive payment when certain conditions are met.  
When you sign a CFA, it means that you won't be asked to pay your solicitor an upfront cost before your claim starts. Additionally, you won't need to pay fees that may incur while it's ongoing. You also won't be asked to pay solicitor fees if your claim is unsuccessful. 
The only time you'll be asked to pay your solicitor under a CFA is if your case succeeds. Then, a legally capped percentage of your compensation will be deducted to pay them for the work completed on your case. 
Our panel of solicitors have worked with many clients on a No Win No Fee basis in the past. If this financial arrangement is one that you feel could benefit you, then get in touch with us today.
You can call us on 020 3870 4868

Speak to us using the live chat function in the bottom right corner

Start your

claim online

through our website
Other Information On Time Limits For An Injury At Work Claim
We've included some links that should provide additional help and guidance when making a claim following an injury at work that was not your fault. 
Visit the Health and Safety Executive website for statistics for Great Britain in 2020/21.
See the government website for information on your legal right to request CCTV footage of yourself.
Read this NHS guidance on whether you've broken a bone.
Visit our guide to understand your rights after an accident at work.
See our helpful guide on how to claim if you're injured at work.
Read our useful guide on making a fatal accident claim.
Our guide on how you could sue on behalf of someone else could help.
Visit our guide on manual handling claims.
Thank you for reading our guide on the time limits for an injury at work claim. 
Writer
Checked by NC.