Who Can Make A School Accident Claim?
Welcome to our guide on school accident claims. When you send your child to school, you have a right to do so in the confidence that they will return home safe and unharmed. Schools have a responsibility to protect the safety and welfare of your child. If an accident occurs within the school premises which means a child is injured or harmed a personal injury claim is possible if it can be established that the incident could have been prevented.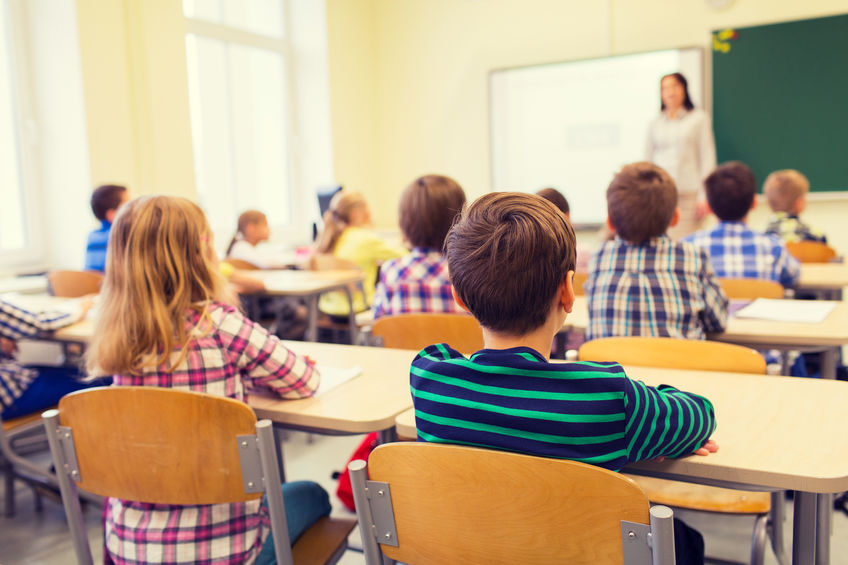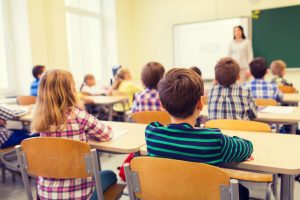 According to the Royal Society for the Prevention of Accidents, children aged 10-14 years old are at the most risk of injury while they're in school. There are many ways that a child could potentially be injured in school. Not all accidents that take place within the school environment will mean that a compensation claim is feasible. Accidents happen all the time and children are injured. It is only when these accidents are caused by negligence that a compensation claim is possible.
In this guide, we will examine the duty of care that is owed to children when they are at school, and how a breach of this duty could result in injury. We will also discuss the process of claiming compensation in these instances.
Contact UK Law
Our team of advisors will be happy to offer you a free consultation on your claim. Whether you want to start a claim or simply have more questions about anything you have read, our team will be happy to offer you free legal advice. To speak to an advisor, just call 020 3870 4868, fill out our contact form or use the live chat on this page.
Services And Information
Everything You Need To Know About School Accident Claims
In this guide, we will look at the process of claiming compensation if your child has been injured because of their school's negligence. To do this we will explain what a school's obligations are towards your child's safety. We will also examine what constitutes a breach of these obligations.
In addition, we will look at how much compensation your child could receive for their injuries. Furthermore, we will look at the time limits that apply when making a personal injury claim for a school accident. This guide will also advise you on the best steps to take if you'd like to make a claim for compensation on behalf of your child.
The personal injury claims process can be daunting. For this reason, we believe the best way to make a personal injury claim is with the help of a solicitor. Although it's not a legal requirement, their representation could make the process run more smoothly. It may also maximise the amount of compensation your child receives. We'll look at No Win No Fee agreements and how they can help you fund legal representation.
Please read on for more information about what school accidents are and when you could claim for them. Alternatively, give our team a call for more information or to start your claim today.
What Is A School Accident Claim?
As we have stated previously accidents that children have can happen anywhere and for many different reasons. In order for a personal injury claim to be valid, the onus is on the claimant or their litigation friend to be able to prove that it was negligence that caused the accident to occur. For any personal injury claim to have a solid foundation 3 criteria must be met first.
The claimant was owed a duty of care in which their health and safety were protected by a third party.
The responsible third party who owed the claimant a duty of care acted in a negligent manner or failed to act when necessary to keep the claimant as safe as practically possible.
The claimant suffered injuries because of negligence that could and should have been avoided.
Some examples of the different circumstances in which a child could be injured, and the injuries they could sustain, are listed in the chart below.
| Kind of accident | Possible injuries |
| --- | --- |
| Falling from a height (for example, from playground equipment) | Broken bones, cuts, bruises, head injury |
| Slips, trips and falls | Broken bones, cuts, bruises, head injury |
| Exposure to hazardous materials | Chemical burns, allergic reactions |
| Electric shocks | Nerve damage, burns |
Who Is Responsible When A Child Gets Injured At School?
When your child is at school the school is responsible for ensuring their safety. The school should take all reasonably practicable steps to ensure the safety of children in their care.
Section 175 of The Education Act 2002 outlines that it is the governing body's responsibility to ensure that measures are taken to ensure the safety of children on school grounds. There are a number of things that staff at a school can do to reduce the risk of injury for children who attend. These include:
Risk assessments. Carry out regular risk assessments. This is so that any hazards can be identified and either removed or reduced. Risk assessments can help ensure the safety of staff as well as children.
Well-maintained and safe equipment. Playground equipment can pose a risk to children if it's poorly maintained or faulty in some way. Similarly, equipment in the classrooms like chairs and tables should not be damaged.
Good housekeeping. Slips, trips and falls can occur as the result of clutter and untidiness. Corridors and walkways should be kept clear of debris to reduce the risk of injury.
According to the RoSPA, schools' and colleges' approach to health and safety should be "risk led" rather than "law led". The legislation should be used as a framework and schools should focus on their most significant risks.
This is not a complete list of things that a school needs to do to ensure your child's safety. If you intend to pursue a claim on your child's behalf you would need to be their litigation friend. Call our team today to see what this entails.
School Accident Claim Compensation Calculator
You may be wondering how much your child's school accident compensation could be worth. There is no "one-size-fits-all" approach to calculating the value of school accident claims, as each case is unique. When the compensation is valued, the severity of the injury will be taken into consideration as well as the amount of time it will take your child to recover.
A typical claim for compensation may also include special damages, which can reimburse any financial losses that have directly resulted from your child's injuries. This can include things like loss of earnings of a parent or the cost of property that was damaged in the accident.
Without finding out more information on the details of the case, it's difficult to know how much your child could be owed in compensation for their injuries. However, we've included a table below which illustrates some compensation brackets for different injuries. These brackets are from the guidelines provided by the Judicial College.
| Injury | Compensation |
| --- | --- |
| Severe leg injury (i) | £90,320 to £127,530 |
| Less serious leg injury (i) | £16,860 to £26,050 |
| Severe knee injury (i) | £65,440 to £90,290 |
| Moderate knee injury (i) | £13,920 to £24,580 |
| Very severe ankle injury (a) | £46,980 to £65,420 |
| Moderate ankle injury (c) | £12,900 to £24,950 |
| Serious Achilles injury (b) | £23,460 to £28,240 |
| Minor Achilles injury (d) | £6,820 to £11,820 |
| Amputation of one foot (b) | £78,800 to £102,890 |
| Amputation of both feet (a) | £158,970 to £189,110 |
If you'd like a more accurate valuation of how much your child's injuries could be worth, why not get in touch with our team today?
Types Of School Accidents
There are a variety of different ways in which a child could get injured while at school. Some of the circumstances in which injuries to a child could arise include:
Hurting themselves while using playing equipment
Becoming ill or suffering an allergic reaction due to unsafe food served in the canteen
Being injured by faulty fittings or facilities in the school
Being subject to abuse by a teacher or other member of staff
There are different ways that a child could be injured. It may not always be clear whether the accident in which caused their injury could have been prevented. For that reason, we offer all potential claimants a chance to have their case reviewed for free. This way you can gain answers to your questions and find out if the case is eligible for compensation.
Injuries At A School Caused By Unsafe Or Faulty Equipment
A school may provide its students with a variety of equipment to use in their lessons or in Physical Education. These could be play or exercise equipment such as climbing frames, or educational tools such as whiteboards or projectors. Faults in pieces of equipment like these could lead to injuries. For example, a child could be injured because a school chair is broken but has not been removed from the classroom.
Schools have a duty to ensure that their school's equipment is safe in order to prevent their students from getting hurt.
Injuries In The School Playground
Children can injure themselves while on the school playground. While some scrapes and bruises may be inevitable when children are playing, some playground accidents can be serious. Playgrounds should be made safe for children to be able to play without the risk of being injured. Faulty steps, defective paving slabs and icy playgrounds are all hazards that could lead a child to become injured. It is vital that school premises are kept safe for children to use to avoid them being injured unnecessarily.
Those under the age of 18 are unable to claim on their own behalf usually a parent or guardian will do so as a litigation friend. We will discuss this more as we move down the sections of the guide.
Slips, Trips And Falls On School Property
The school has an obligation to ensure that its property is well maintained in order to prevent it from being unsafe. A good standard of housekeeping should also be maintained to ensure the safety of pupils. Slips, trips and falls are one of the most common accidents of all.
Some examples of hazards that could result in slips, trips and falls include:
Loose floor tiles
Water tracked in from outside
Trailing cables
Clutter in classrooms or corridors
You can learn more about how compensation for slip, trip and fall accidents work on this page.
Injuries On A School Outing Or Trip
When pupils are taken out of school for a trip or an outing, teachers and other school staff should take into account the different circumstances that could produce additional risks of the children getting hurt.
Very often school trips will be risk assessed to ensure that children will be safe while they are on-premises other than school grounds. Nowhere is 100 per cent safe but if risk assessments are carried out correctly any potential risks are removed or reduced. If a child has an accident on a school trip there may be multiple parties that could potentially be liable. On the flip side, it may just be an accident that no one could have prevented.
This is why, although not legally necessary, a personal injury solicitor's expertise is recommended. They have the knowledge and capabilities to assess whether an accident that caused an injury qualifies for personal injury compensation.
How Much Time Do I Have To Make A School Accident Claim?
In compensation claim cases, there is generally a time limit of three years within which to start a claim. Once this time limit has expired, the claim becomes statute-barred. There are some exceptions to this, however. One of these exceptions is when the injured person is a child under the age of 18.
If a person under the age of 18 has been hurt in an accident that was not their fault, then a litigation friend can claim on their behalf while they're still a minor. Once they turn 18, they have 3 years to start a claim on their own behalf if one has not already been made.
If a claim is made by a litigation friend while the child is under 18, the compensation will be placed in a secure account until they come of age. In some cases, you may be able to access some of this money early. To do so, you'll have to make an application to the court.
My Child Suffered An Accident At School, What Should I Do?
If your child has suffered an accident while on school grounds or under the school's care, there are a few things that you could do to help build evidence if you believe a claim is valid. The first is to make sure that your child has been seen by a doctor. In serious cases, they may be taken from school to an A&E department. In others, it may be sufficient for you and your child to visit a walk-in centre or book an appointment with your GP. This will ensure that they receive the treatment that they need. Furthermore, it could also support a future claim.
If possible, gather evidence yourself of the causes and nature of the accident. For example, you could take photos of the faulty equipment or facilities that your child hurt themselves on. You could also collect witness details from anyone who saw the accident happen. Your child should also write down what happened to ensure that there is a written record.
As we've already mentioned, we believe that seeking the advice of an expert solicitor will give your claim the best chance of success. While you can make a claim alone, the process of claiming compensation can be daunting. Because of this, we recommend that you seek legal advice if your child has been injured in a school accident resulting from negligence.
Can School Accident Claims Be Handled On A No Win No Fee Basis?
While legal representation can be advantageous when making a personal injury claim, you may be worried about the costs associated with working with a solicitor. If so, you may benefit from a No Win No Fee agreement.
A No Win No Fee agreement is a contract between you and your solicitor that sets out the conditions that need to be met before they receive payment. It states that you won't be asked to pay them upfront or while your claim is ongoing. You also won't be asked to pay in the event that your claim is unsuccessful.
If your claim succeeds, a success fee will be deducted from your compensation. This will be an agreed-upon percentage of your settlement amount. The success fee is capped.
Other Information
The Occupiers Liability Act 1957
When To Visit A Walk-In Centre
Compensation claims for accidents while at work
Compensation claims for accidents while on holiday
Government guidance on how to make a complaint against a school
A Guide To Food Allergy Claims 
Frequently Asked Questions
How do you claim on behalf of a child?
You can act as a litigation friend to claim on behalf of your child if they are injured in an accident caused by negligence. A litigation friend must act in the best interests of the claimant.
Who can act as a litigation friend?
Anyone can be appointed a litigation friend. For example, a parent or guardian, family friend or solicitor could all act as a litigation friend.
How much compensation could my child receive for an injury caused by the school's negligence?
The amount of compensation that could be paid to your child for their injuries will vary. It will depend on the severity of their injuries and how long they are likely to be affected.
Thank you for reading our guide on making a school accident claim.
Writer KL
Checked by NC