What Are Your Rights After An Allergic Reaction At Toby Carvery?
Have you suffered an allergic reaction at Toby Carvery? Are you wondering if you could make a personal injury claim? Was the reaction you suffered due to the fault of the staff or kitchen? These are questions you might have and also questions you may be asked to discover if you have a valid claim for an allergic reaction at Toby Carvery.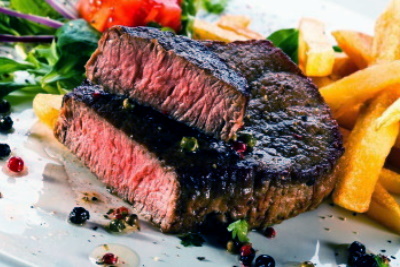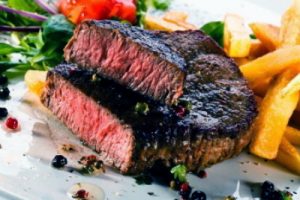 If you are a food allergy sufferer, you already know that you have to be careful about the foods you eat. However, despite your best efforts, if a mistake is made with the food you have ordered, you might still be put through a reaction. This could become the basis of a claim. A lawyer can help you to make a claim, and in this guide, we will cover how to get a claim started as well as the reasons why you could be in a position to make a claim.
Get In Touch With Our Team
Because of the unique nature of claims, a single guide cannot hope to answer every possible question that you may have. This means that you might like to call and speak to our claims team on 020 3870 4868. They can address any questions you have and provide you with more help and advice about the claims process.
A personal injury lawyer can help to process your claim, as well as tell you which personal injury claims time limit will apply. As the time limit will be driven by the unique circumstances of your claim.
Services And Information
Everything You Need To Know About Your Rights After An Allergic Reaction At Toby Carvery?
We start this guide off with a general overview of what an allergic reaction is. We cover the reasons why an allergic reaction happens, as well as the main symptoms that you could suffer. Followed by information about common allergens that can be found in many types of food.
You will find an example compensation table with figures taken from a publication that legal professionals regularly use that will give you a general idea of how much you might be able to claim. This is then followed by a list of some of the frequently claimed types of damages.
The guide then moves on to look at laws that exist to protect consumers and ensure food that is bought is safe to eat. You will learn about the laws that apply to restaurants in this country, in relation to food safety and hygiene. Your consumer rights are also examined, looking at whether your claim could be valid or not. Possible claim time limits are listed, so that you can work out which limit will apply in your own case.
The final sections of this guide wrap things up with some advice on how to get a claim started, and a brief explanation of how a No Win No Fee claim works. At the bottom of the page, you will find some useful links and a short FAQ section.

What Is An Allergic Reaction At Toby Carvery?
An allergic reaction happens when the immune system believes that something you have eaten is dangerous for the body. It is not the food that causes the symptoms of the allergic reaction but the response the body sends out to control the perceived threat. In order for a claim to be potentially valid, this reaction must have been the result of some form of negligence by a party that has a responsibility to keep you safe. Also, the reaction must qualify for compensation. The onus will be on you to prove that negligence has occurred. This is something we may be able to help you with. You can call and talk to our team about it.

What Could Cause An Allergic Reaction?
An allergic reaction happens when your immune system triggers a response to a protein that has been eaten as it believes the body is under threat. Generally identifying a protein as a toxin. Allergic reactions are not only related to the consumption of food they can happen for other reasons too. But for this article, we are concentrating on those that suffer from food allergies.
As part of this response, your body creates antibodies and histamine to combat the toxin. Unfortunately, this can cause uncomfortable, painful or potentially lethal symptoms in its own right. And this is what happens when you go through an allergic reaction.

Symptoms Of An Allergic Reaction
All allergies share some common symptoms when an allergic reaction is triggered. This is what makes diagnosing new allergies so difficult. It can be hard to discern just what caused the reaction initially. People who suffer from food allergies already know the types of symptoms they might manifest. The symptoms of an allergic reaction could include:
Dried skin or a red rash.
A runny or stuffed up nose.
Stomach cramps.
Nausea and sickness.
Swollen lips, throat or face.
Wheezing or shortness of breath.
A severe allergic reaction can result in anaphylaxis. This is a dangerous medical condition that can cause death. Therefore, anyone suffering from anaphylaxis will need emergency medical care. The symptoms of anaphylaxis might include:
Sweating or clammy skin.
Confused thoughts.
Slurred words.
Falling unconscious.
Your Right To Be Notified Of An Allergen
As we will see later in this guide, there are a number of different rules and regulations that relate to the foodservice industry and protecting people from allergic reactions. These laws provide you with some basic rights.
In an attempt to make sure that you never suffer an allergic reaction Toby Carvery must make you aware of the 14 main allergens in the food on sale. At different catering establishments this can be done in different ways, including;
If you are ordering for eat-in, the allergen information could be made available on the menu, or a placard telling you where this information can be found,
When calling ahead to order takeaway, food allergen information may be found on the website in writing or the person that takes your order may provide this. When it is delivered a menu may be delivered with it that has allergen information included or the food may have stickers on them to provide such information.
From October 2021 any prepacked food for direct sale must have a full ingredients list with allergen information highlighted on it.
It is vital that food providers follow the right guidelines and laws when labelling food. Food allergic reactions can be fatal it is vital that the information provided is correct. A food allergy sufferer needs to be confident that the food they order and consume is safe.

What Potential Allergens Should You Be Warned Of?
There are 14 main allergens that should be communicated to consumers. This is the information that must be made available to you. For example, if you suffer from a peanut allergy and are not warned about the nut content of a dish, it could trigger an allergic reaction after eating the food. Allergens can be found in many dishes. The 14 main allergens are;
Celery allergy
Gluten allergy
Crustaceans allergy
Egg allergy
Fish allergy
Lupin allergy
Milk allergy
Molluscs allergy
Mustard allergy
Peanut allergy
Soya allergy
Sulphur dioxide
Calculate Compensation For An Allergic Reaction At Toby Carvery
The level of compensation you receive will depend on how much pain and suffering you had to face. The table below shows this. We used the guidelines that are produced by the Judicial College in England to make this table.
| Health Issue | Additional Info | Potential Compensation |
| --- | --- | --- |
| Significant discomfort | Within this bracket range, would be included allergic reactions that have moderate symptoms. Symptoms that would be painful and uncomfortable. Some level of medical care might be required initially. Recovery would happen within four weeks, but there might be some lingering, trivial symptoms for up to two years. | £3,710 to £8,950 |
| Severe toxicosis | Within this bracket range, would be included allergic reactions that have severe symptoms. In the worst case, anaphylaxis that could have been potentially lethal. Emergency medical care would be required initially. Medical issues that would remain for the foreseeable; continuing incontinence, haemorrhoids, and irritable bowel syndrome | £36,060 to £49,270 |
| Disabling pain | Within this bracket range, would be included allergic reactions that have minor symptoms. Symptoms that would be uncomfortable lasting for days or weeks. | £860 to £3,710 |
| Serious illness | Within this bracket range, would be included allergic reactions that have serious symptoms. Symptoms that would be painful and potentially dilapidating. Some level of medical care would be required initially. Recovery would happen within four weeks, but there could be some ongoing health problems for a few years. | £8,950 to £18,020 |
It could be possible to use a personal injury claims calculator to estimate roughly how much you might get. For a more accurate estimate, you will have to get a solicitor to evaluate your claim for you. Call our teams for some advice on how to have this done.
Types Of Damages You Could Claim For
If you win your claim, you will receive an overall settlement made up of different types of damages. Whether you are awarded this settlement in court or offered it out of court. These damages fall under two main categories. These are general damages and special damages. General damages are paid to you to make up for the physical and mental harm you have suffered. For example:
Long-term symptoms and permanent disabilities.
The shock and trauma of having to go through an allergic reaction.
Mental injuries.
Pain caused by traumatic treatment.
The trauma and suffering of your initial symptoms.
Special damages cover financial losses. They can be claimed for projected losses or for losses already encountered. For example:
Private medical fees.
The cost of hiring a nurse to provide care at home.
A projected loss of earnings due to lowered working ability.
Ad-hoc and out of pocket expenses.
Missed income, if you did not get paid in full when off work recovering.
To claim back costs already encountered, you will need to provide documented proof that shows this spending. If you want some help working out what you can claim for, please call and talk to our team.

The Law On Allergens In Pubs And Restaurants
There are a number of different bodies of legislation that apply to foodservice operators. The Food Safety Agency (FSA) is responsible for managing food safety in England, Wales and Northern Ireland. Some of the key legislation in place is:
The Food Standards Act (1999), the Food Safety Act (1990) and the Food Safety Order (1991) are all pieces of legislation that provide protection for food consumers.
Failure to comply with the required regulations could mean food that is served to customers may not be safe for them to consume. Laws and legislations are there for a reason and must be complied with at all times. Failure to adhere could make a party liable for any suffering caused by negligence.

What Does The Law Consider to Be A Catering Establishment?
Any organisation that serves food has to comply with all relevant rules and regulations.  Examples of food providers include:
A café, bistro or restaurant.
Fast food outlets.
Takeaway restaurants.
Burger vans.
Food stalls.
Work and school canteens.
Shops that sell ready to eat food.
Lawyers could process a claim for an allergic reaction on your behalf. If you have suffered an allergic reaction at Toby Carvery you may have many questions. By calling our claims team and having a no-obligation informal chat with an advisor they can answer any question you may have and check your eligibility to make a valid claim.

Are You Eligible To Seek Compensation For An Allergic Reaction?
To hold a case that could be eligible for compensation you must be able to prove that the allergic reaction you suffered could have been avoided had the correct procedures been in place. That the suffering you were caused was preventable and proof that you suffered ill health. The claim needs to be against a party that owes you a duty of care.
Call our advisors today. They will listen to the facts of your case and any evidence you have available will be taken into consideration. Once you have had a brief consultation they will be able to let you know if your case could be eligible to receive compensation. They could even offer to connect you with a solicitor that could pursue the case on your behalf under No Win No Fee terms.

Are You Eligible To Claim Through The Consumer Rights Act 2015?
It could be possible for solicitors to leverage the Consumer Rights Act 2015 to help you to make a compensation claim. Under this piece of legislation, consumers are given extensive rights. It adds protection when people are purchasing almost any kind of goods even digital content.
The Consumer Rights Act 2015 along with industry-specific regulations allows customers to hold companies that provide unfit goods to account. Legislation such as this governs how selling and buying goods should operate managing the rights of how businesses sell and consumers buy.

Time Limits To Claim For An Allergic Reaction At Toby Carvery
If you do intend to make a compensation claim, you will need to begin it within the applicable time limit. As long as you do this, it won't matter how long it takes to complete your claim. The time limit might be:
Three years from the date the allergic reaction took place. As long as you are over 18.
If you are under 18, then three years from the date of your 18th
If you are under 18 or suffer reduced mental capabilities a litigation friend can make a claim on your behalf
In some rare cases, these time limits might be affected by circumstances. You can call our claims team to check exactly which time limit will apply based on your own circumstances.

I Suffered An Allergic Reaction At Toby Carvery, What Should I Do?
Below are steps you can take that cover gathering evidence whether you decide to continue with an allergic reaction claim or not. Such as:
Be sure to get professional medical help.
Keep a sample of the food if you can.
Take a photograph of the menu or the document that gives the allergen information.
Get the name of the staff that served you.
Collect contact details for any witnesses.
Start to keep records about any financial losses you incur.
Speak to our claims team to learn if your case may qualify for compensation.
If you need some more general advice on what to do before you make a compensation claim, our advisors will be happy to help you. Give them a call and talk over your claim with them to learn more.

Claim For An Allergic Reaction At Toby Carvery On A No Win No Fee Basis
Many claimants are apprehensive about using legal help when making any type of personal injury claim as they are worried about the costs involved. This is why we work with a panel of solicitors that all offer No Win No Fee terms. This is also known as a Conditional Fee Agreement (CFA). You won't have to pay a solicitor to start working on your claim for you. And no ongoing fees will be collected. If the claim is a failure your solicitor still won't ask to be paid a fee. But if the claim is won, you may be asked to pay a limited success fee. To be collected straight out of the compensation payment the lawyer was sent for you. To learn more about making a No Win No Fee claim, please use the information below to contact us.
Thank you for reading this guide about what your rights are if you were to suffer an allergic reaction at Toby Carvery. If you need any more information please call our advisors using the contact methods below.
Telephone: 020 3870 4868
Complete the contact form
Other Claims Guides
You might like to read these associated guides that we have published:
How To Claim For An Allergic Reaction At A Restaurant
Also, these web pages have some information that may be of use to you:
FSA Information On Food Allergies
FAQs About Your Rights After An Allergic Reaction
Here are a few answers to common questions that people have about allergy claims.
Is an allergic reaction considered an accident?
It all depends on the circumstances of the allergic reaction.
Is an allergic reaction applicable for workers compensation?
If an employee suffers an allergic reaction due to their employer being negligent then as long as they can provide proof of their suffering and the negligence that took place they may be able to make an allergic reaction claim.
Can I sue for anaphylaxis?
If you suffer anaphylaxis as a result of a breach in the duty of care owed to you, with evidence you could file a claim for compensation.
Writer CE
Checked by EI.