What Are Your Rights After An Allergic Reaction At Millie's Cookies?
If you're out and about shopping on the high street, you may be tempted by a quick snack to refuel you. Where that's the case, you might fancy a drink and cookie that you can eat on the go. If you're an allergy sufferer, you will, of course, need to spend some time checking what ingredients are used in your purchase. In this article, we are going to look at what may be meant by an allergic reaction at Millie's Cookies. We'll look at what else could cause you to become ill, when you might be compensated and how much could be paid.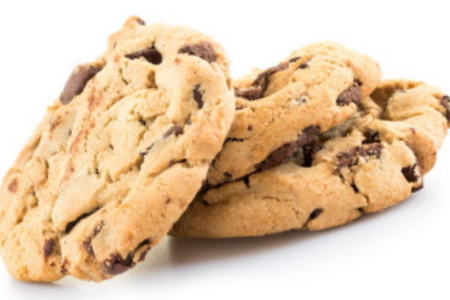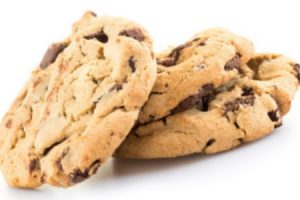 UK Law can help if you are considering taking making an allergic reaction claim. Our advisors will review your case with you and provide free advice about your claim. While you don't need to proceed with us, if your case is viable, we could ask a personal injury solicitor from our panel to review it. If they concur and take on your case, you'll benefit because they'll represent you on a No Win No Fee basis.
Get In Contact With Our Team
Are you ready to get your claim started straight away? If so, please get in touch with our team today. Our advice line number is 020 3870 4868. If you'd rather learn more about allergic reaction compensation claims before contacting us, please keep reading.
Services And Information
Everything You Need To Know About Your Rights After An Allergic Reaction At Millie's Cookies
Millie's Cookies are based in 90 locations across the UK. They sell various different designs of cookies and treats. They are mostly outlets where you make an over the counter purchase and take your product with you.
Food allergies affect between 1-2 UK adults. Some allergens mistakes might cause little more than irritation. However, some can result in much more serious injuries. Allergic reactions could be caused by;
Staff failing to display the allergen advertisements provided by Head Office.
Failure to remove ingredients after agreeing to make a bespoke order.
Using the wrong ingredients in a product.
You may have questions about an allergic reaction at Millie's Cookies, as we progress, we'll look at answering some of those pressing questions. We'll also provide some example compensation figures for you.
It is worth noting two things need to be true for you to be eligible to claim compensation. Firstly, you'll need to prove that you suffered an allergic reaction. Then you must be able to show that the retailer was negligent and caused the reaction to happen. We will explain what evidence could be used to support these cases as we continue.
Why not carry on reading to learn more about allergic reaction compensation claims? If there are any questions that crop up, simply hit the live chat button and we'll try to answer them for you.

What Is An Allergic Reaction At Millie's Cookies?
An allergic reaction is when someone consumes an ingredient they are allergic to. The immune systems sends out a response to what it believes is a harmful substance. It is this response that causes the symptoms of an allergic reaction.
An allergic reaction can happen for different reasons. Some reactions cannot be prevented and are no ones fault. There may be sometimes though that allergic reaction could have been prevented. In order to hold a valid personal injury claim it must be proven that;
You were owed a duty of care. We'll show why this is always true later on.
The duty of care was breached due to a negligent act.
As a direct result of the negligence, you suffered an allergic reaction.
Our team will go through everything with you and explain if you're ready to start your case.

Causes And Triggers Of Allergic Reactions To Takeaway Foods
Would you be surprised if we told you that allergic reactions were bodily mistakes? Well, the NHS explains that they occur when the immune system wrongly identifies that something you have eaten is dangerous. When this happens, antibodies including histamine are released to try and protect you. It is this process that causes the symptoms of an allergic reaction.
Although nobody is to blame for the fact you have a food allergy, they could be to blame for causing a reaction if they are negligent. As such, any suffering that's caused by negligence might entitle you to seek compensation.

Symptoms Of An Allergic Reaction
So, how can you identify that you've had an allergic reaction to food? The NHS website lists some of the most common allergy symptoms as:
Hives – an itchy red rash that is raised.
Vomiting or nausea.
Difficulty swallowing.
Stomach pains and/or diarrhoea.
Dizziness or feeling lightheaded.
Shortness of breath or wheezing.
Itching or tingling in the mouth.
Swelling of the face, mouth or throat.
For some sufferers, symptoms can pass in a matter of hours. However, for some, it is possible that suffering will continue for months. Regardless of the level of suffering, you could be entitled to start a compensation claim.
Anaphylaxis is the name given to severe allergic reactions. This is a medical emergency that could result in life-changing or fatal injuries. On average, 10 people a year die from allergic reactions to food.

Your Right To Be Warned About Allergens
There are various ways in which allergens should be declared. It will depend on what type of establishment you purchase your food product from. When you go into a restaurant, pub or café, they could tell you about allergens by listing them on the menu or on a noticeboard inside their premises.
If purchasing prepacked food, the ingredients in the product could all be listed on the packaging. Where certain allergens are present, in most cases they should be displayed prominently. This may mean using a different coloured font, underlining the allergen or printing it in bold text.
In some kitchens, allergens will be used in some products and not others. Where there is a chance of cross-contamination, the food labelling could have a 'may contain' warning.
If you believe that an allergic reaction was caused because it wasn't clear that allergens were present in your food, please get in touch. Our team can look at what happened and tell you your options. If there's a strong case for compensation, we could pass your case to a personal injury solicitor on our panel. Where they agree to take on your case, it will be processed on a No Win No Fee basis.

What Allergens Should You Be Warned About?
The watchdog for food businesses is the Food Standards Agency (FSA). Their guidance says that you must be told about 14 major allergens. However, until the Natasha's Law (or the Food Information (Amendment) (England) Regulations 2019) come into play this may not be the case for all food business. The 14 main allergens are; tree nuts, peanuts, milk, eggs, crustaceans, celery, lupin, molluscs, fish, soybeans, cereals with gluten in them, sulphur dioxide (and sulphites), sesame and mustard.
Calculating Claims For An Allergic Reaction At Millies Cookies
Let's now look at the amount of compensation that could be paid following an allergic reaction. We've provided a compensation table below with figures from the Judicial College Guidelines. This is a document that lawyers and insurers use to help determine compensation levels.
While we have supplied figures that could be paid for your suffering, you'll get a more personalised estimate once your case has been reviewed.
| Claim | Settlement Range | Additional notes |
| --- | --- | --- |
| Illness from non-traumatic Injury | Up to £3,710 | The symptoms in this bracket will be minor and resolve within weeks without treatment. |
| Food poisoning causing significant discomfort | £3,710 to £8,950 | The more serious symptoms in this bracket, such as stomach cramps, significant discomfort or fatigue will usually result in hospitalisation and symptoms will usually last for a few weeks. Complete recovery can take as long as a year or two. |
| Serious but short-lived food poisoning | £8,950 to £18,020 | This bracket covers more serious symptoms which will generally lessen in around two to four weeks. Some symptoms could be permanent or longer-lasting and might merit a higher compensation amount. |
To prove the nature of your suffering, you will need to undergo a medical assessment during your claim. This will be conducted by an independent medical specialist. They will try to work out how you've suffered already and how you might suffer in the future. This will be achieved by considering your medical notes and asking questions about your symptoms.
Once the meeting has ended, the specialist will provide a medical report for your solicitor. As this report is so important, medical assessments are required in all cases. If your claim is taken on by a solicitor from our panel, they can usually book a local appointment for you.
As well as claiming for your injuries, you may also need to seek damages for any costs they cause as well. This is called a special damages claim. It could include medical costs, travel expenses, lost income, care costs and costs associated with changes to your home in more serious cases.
To find out what you could include in your claim, why not contact our team today? We'll review the evidence with you and let you know your options.

Know The Law On Allergens In Takeaway Foods
As the UK is transitioning away from the EU at the time of writing, the laws that apply to food businesses are changing. However, it is thought that most of the new rules will be the same or similar to those used previously.
The main legislation that currently applies is the EU Food Information Regulation. It is this that brought in the changes that meant the 14 allergens must be declared.
If you decide to work with a personal injury solicitor from our panel, there's no need to bother yourself with which law is important in your case. That's because the lawyer will review your case and then base your claim on the correct legislation if your case is taken on. To find out whether your case is suitable for a compensation claim, why not call today? We'll let you know your options and give free advice whether you proceed to a claim or not.

What Are Catering Establishments?
The FSA defines a number of different types of food business. They are:
Mass caterers or catering establishments. These include a range of establishments including schools, hospitals, pubs and restaurants.
Prepacked for direct sale businesses. Where the food sold on a businesses premises was also prepared there.
Prepacked food businesses. Where a business doesn't normally sell directly to the end consumer.
Non-prepacked (loose) food businesses. These can include fish, bread, cakes or delicatessen type items.
While allergen rules might vary depending on the type of business, they will need to be followed by any company involved in the cooking, selling, preparing, storing, handling or distribution of food.

Eligibility To Make A Compensation Claim
There is food legislation that protects allergy sufferers when purchasing foods. That means it might be possible to seek compensation following an allergic reaction if the law hasn't been upheld. The types of negligent or deliberate acts that could entitle you to claim include:
Allergens were not listed (accidentally or deliberately) on food packaging*
You were given advice that the product was allergen-free when it wasn't.
Food handling techniques were not adhered to and caused cross-contamination.
The food business failed to advertise allergen information on its premises or packaging*
*Some businesses that sell prepackaged foods are not yet required to put ingredients and allergens on the packaging of their products.
Not all food businesses have to follow the same legislation so it can be difficult to determine if you have a valid claim or not. If you are unsure as to whether you could be eligible to make an allergic reaction claim the simplest thing to do is call our advisors and receive free advice.

The Consumer Rights Act 2015 And Takeaways
Consumer protection laws in the UK are there to protect you. The Consumer Rights Act 2015 means that any purchases should be made with skill and care. Furthermore, they should be fit for purpose and of satisfactory quality. This updated legislation combines the old laws and new laws so give added protection to consumers. The Act replaces the Supply of Goods and Services Act 1982, Unfair Terms in Consumer Contracts Regulations 1999 and the Sale of Goods Act
Are There Time Limits To Claim For An Allergic Reaction To Takeaway Food?
As with all compensation claims, there are time limits that apply to allergic reaction claims. When claiming as an adult, you'll usually get 3-years from the date your allergic reaction took place.
If you wish to claim on behalf of your child, you'll have until they turn 18-years old to claim. Where that doesn't happen, they'll have from their 18th to 21st birthdays to claim themselves.
When claiming on behalf of a child (or an adult who lacks the mental capacity to claim), the litigation friend process will be used. The solicitors on our panel can help you with this process to try and ensure everything goes smoothly.

I Suffered An Allergic Reaction At Millies Cookies, What Should I Do?
As explained earlier, to be eligible to claim for an allergic reaction at Millie's Cookies, you'll need evidence. Therefore, if you do suffer a reaction, you should:
Retain a sample of the food in a sealed container in case it needs testing.
Seek medical attention for your symptoms.
Write down the names and contact details of any witnesses.
Take photographs of the food packaging or the outlet where you purchased your food to show whether allergen information was available.
After that, why not contact our team to see if you have the basis for a successful compensation claim?

Claim For An Allergic Reaction At Millies Cookies On A No Win No Fee Basis
The most worrying part of claiming, for many, is the risk of losing money paid in solicitor's fees. We can help reduce that risk though. That's because our panel of personal injury solicitors work on a No Win No Fee basis. By claiming in this way, you could get access to an experienced solicitor but your stress and financial risk will both be lowered.
Before taking your case on, the solicitor will need to check its feasibility. If they are happy to represent you, a contract called a Conditional Fee Agreement (CFA) will be drawn up. It will explain what your solicitor has to achieve before they are paid. Essentially, if they don't win compensation for you, they don't have to be paid by you.
Where a case has a positive outcome, your solicitor will keep a portion of your compensation to pay for their work. This is listed in the CFA as the 'success fee'. It is a percentage of your compensation that's capped by law.
One of our specialists can check if your case is suitable for a No Win No Fee service when you get in touch.

Useful Resources
Here are a few useful links and articles that you might need to refer to during your claim:
Anaphylaxis Symptoms – An NHS guide that explains the symptoms of anaphylaxis.
Allergy UK – This charity offers advice and support to anybody affected by allergies.
Restaurant Claims – Our guide on why and how you could sue a restaurant following an allergic reaction.
Fatal Injury Claims – Details of the process for claiming if a loved one is fatally injured.
Medical Negligence – Information on how to sue a medical professional for the suffering that happened as a result of negligence.

FAQs About Your Rights After An Allergic Reaction At Millies Cookies
We have almost come to the end of this article about an allergic reaction at Millie's Cookies. Therefore, to help you further, we have tried to answer some questions relating to allergic reactions.
How do restaurants deal with food allergies?
To protect their customers, restaurants could declare any allergens that are used in their products. This can be done by listing allergens on menus, noticeboards or on food packaging. Also, restaurants could take extra care when handling allergens to try and reduce the risk of cross-contamination.
Can I sue for anaphylaxis?
Where you suffer anaphylaxis after eating a food purchase, you could be eligible to sue for damages. However, before you are compensated, you will need to prove that the reaction occurred because of the restaurant's negligence.
Can you claim if a child had an allergic reaction?
Where a child suffers an allergic reaction, it may be possible to seek compensation on their behalf. To be eligible to make a claim, you would need to show that the child suffered an allergic reaction that was the direct result of negligence. This could include the fact that the allergen was not declared.
Write TB
Checked by IE.