What Are Your Rights After An Allergic Reaction At Beefeater?
This guide discusses what you could do if you have suffered an allergic reaction at Beefeater, but it can apply to other restaurants too.
In this guide, we cover many of the ways that an allergic reaction can be triggered through negligence on the part of a restaurant or its staff. We also look at how a lawyer might be able to help you make a claim for the harm you suffered; potentially under a No Win No Fee agreement.
What Are The Responsibilities Of Restaurants To Prevent Allergic Reactions?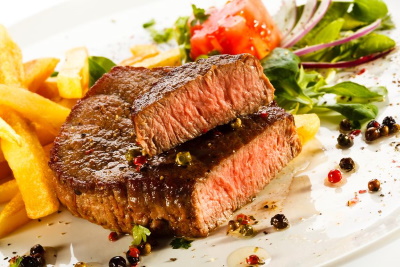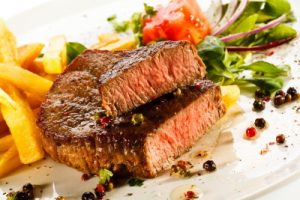 Food businesses (such as a restaurant, café or fast-food outlet) have to comply with certain laws pertaining to food safety and hygiene. A negligent failure to follow the rules and regulations that relate to the allergen content of food can lead to the harm of a member of the public. And if this happens, you could be in a position to make a compensation claim.
Get In Touch With Our Team
We understand that you might want to talk to someone. If you have evidence of a valid claim, you can always call and speak to one of our expert advisors on 020 3870 4868. They can give you all the help and advice you need for free. They could also provide you with other legal information such as the personal injury claims time limit that may apply.
Services And Information
Everything You Need To Know About Your Rights After An Allergic Reaction At Beefeater?
The guide starts off with some basic information about food allergies. We look at what they are and what causes them. In addition, the common symptoms of an allergic reaction are discussed.
You will learn about when you should have a right to be informed about the allergen content of food. We will also list the 14 common allergens that can trigger reactions.
An example compensation table has been added for illustrative purposes. We follow this table with an explanation of the two heads of claim regarding compensation. 
Next, you will learn about what laws can apply to eating establishments in relation to food safety and hygiene. Claim time limits are also covered. We end this guide with some advice on starting a claim using a personal injury lawyer's services under a No Win No Fee arrangement.
Though this guide aims to help answer your questions, if you find that you have any more after reading this guide, why not reach out? Our advisors give free legal advice and are available 24/7. They could also connect you with our panel of lawyers. However, you'll be under no obligation to proceed with their services. 

What Is An Allergic Reaction At Beefeater?
A food allergy is something that occurs when your body reacts to certain foods as if they will cause you harm, despite them being harmless. The reaction can cause discomfort, pain and, in severe cases, they can be fatal.
According to the NHS, around 1 in 4 of all people in the UK suffer from some type of allergy at some time during their lives.
If you suffer from a food allergy, you already know there are certain foods that you must avoid. Therefore, you would be expected to take responsibility for your own health and make safe meal choices. You could do this by checking a restaurant's allergen menu, for example, and choosing the appropriate dish.
What's more, if you weren't aware of your allergy but a certain food triggered an allergic reaction at a restaurant, the restaurant couldn't have reasonably protected you from harm. Therefore, the restaurant wouldn't be seen to be liable for any injuries.
However, if the restaurant gave you misinformation regarding what allergens are in the meal (an allergen menu with incorrect information, for example) and it causes you injury, the restaurant could be at fault. Under this circumstance, you could claim.

What Causes People To Have Allergic Reactions In Restaurants?
If you have a food allergy and consume the allergen, antibodies identify it as a threat and causes chemicals (including histamine) to be released. This causes a reaction, which can be quite severe or even deadly.
You could have an allergic reaction at a restaurant, despite your best efforts, if:
A server gives you incorrect allergen information, causing you to choose a dish that is harmful.
The allergen menu is incorrect so you order a meal that should've been safe for you to eat.
Though you sought it out, there was no available information (from servers or on the allergen menu, for example) to indicate that you could suffer an allergic reaction due to cross-contamination. However, your meal was cross-contaminated with the allergen.
You asked for an allergen to be removed from a dish and the server or chef agreed to this. However, the allergen was left in the food and you weren't advised of this.
If you suffered an allergic reaction due to any of the above examples, you could consider claiming.

Common Symptoms Of An Allergic Reaction
Different food allergies, such as nut or fish allergies, can share the same symptoms. However, some symptoms are more severe than others.
Typical symptoms of an allergic reaction to food might include:
Itchy, red skin
Feeling nauseous
Pain in the stomach
Swelling of the face, mouth or throat
Wheezing
Itchy eyes
In rarer cases, you might suffer anaphylaxis. Symptoms of anaphylactic shock include:
A fast heart rate
Moist skin
Anxiety and confusion
Loss of consciousness
The treatment of an allergic reaction depends on how severe it was. For minor reactions, you may be able to use over the counter medication. Indeed, many allergy sufferers routinely carry antihistamine and anti-inflammatory medication in case they suffer a reaction.
More serious reactions require rapid hospital treatment.

Do I Have The Right To Be Informed Of Allergens?
There are certain rules when it comes to being informed of allergens being present in food:
For pre-packed foods (food that's packed before being sold), allergens should be clearly labelled on the packaging.
When it comes to foods that are pre-packed for direct sale (food prepared and packed on the same site before being ordered by the consumer, as well as being sold there), the business should also include a label listing the allergen content.
Loose foods are often sold by restaurants. This food isn't pre-packed. However, if the food is wrapped in the same place as they're sold, it'd be considered loose food. Therefore, the consumer will need to have some other form of allergen information. This could be via a menu. The information needs to be easily accessible, verifiable, consistent and accurate.
A server doesn't have to provide you with allergen information, but they do need to be able to advise you where you can access it if you ask. However, if you ask a server for allergen information and they advise you incorrectly about an allergen in a dish and it causes your allergic reaction, you could claim.
This guide aims to help you understand what could happen after an allergic reaction at Beefeater. But if you have any unanswered questions, why not reach out to us?

What Allergens Should I Be Told Could Be In My Food?
There are 14 allergens that food businesses need to inform consumers of if any are in the food they're provided with. These allergens are very common and can be found in everyday dishes.
The allergens are:
Sulphur dioxide (sulphites)
Soya
Sesame seeds
Peanuts
Nuts
Mustard
Molluscs
Milk
Lupin
Fish
Eggs
Crustaceans
Cereals containing gluten
Celery
Calculating Compensation For An Allergic Reaction At Beefeater
In the event of a successful claim, the amount of compensation you would get would be based on how much pain and suffering you went through. You could also claim for financial loss caused by your injuries.
The compensation table below shows potential figures for various levels of physical harm. It was created based on figures found in the guidelines produced by the Judicial College. Solicitors use these guidelines to help them value injuries.
(The compensation table below doesn't include figures for financial loss caused by injury.)
| Health Issue | How Severe? | Additional Info | Potential Compensation |
| --- | --- | --- | --- |
| Illness/Damage Resulting from Non-traumatic Injury | (iv) Varying degrees of disabling pain | Occurring for a number of days or weeks. | Up to £3,710 |
| Illness/Damage Resulting from Non-traumatic Injury | (iii) Food poisoning causing significant discomfort | Complete recovery within one or two years. | £3,710 to £8,950 |
| Illness/Damage Resulting from Non-traumatic Injury | (ii) Serious but short-lived | Symptoms diminish after 2 to 4 weeks with remaining effects following this. | £8,950 to £18,020 |
| Illness/Damage Resulting from Non-traumatic Injury | (i) Severe toxicosis | Causing hospital admission for considerable days or weeks with a marked impact on work ability and enjoyment of life. | £36,060 to £49,270 |
A personal injury claims calculator might be able to give you a rough idea of how much compensation you could get if you win your claim. However, our advisors can take into account the nuances of your claim and value it for free, with no obligation to proceed with the services of our panel of solicitors.
Types of Damages You Could Claim
There are two kinds of damages in personal injury claims. General damages compensate you for the physical and mental pain that you were put through because of the accident that wasn't your fault.
Special damages, on the other hand, compensate you for financial losses caused by your injuries. If you do intend to claim for financial losses, you need to provide evidence. This could include, for example, bank statements, invoices and receipts.
Special damages might cover:
The cost of hiring a nurse to help you while you recover.
Lost income because you didn't get paid for taking time off work while you recovered.
Long-term loss of earning potential due to reduced working capacity.
In this guide, we explore what you may need to prove you suffered because of a potential allergic reaction at Beefeater. However, if you have evidence of a valid claim and want to learn what kinds of damages you could seek, call and speak to one of our advisors.

Laws Applicable To Allergens And Restaurants
The Food Standards Agency (FSA) is responsible for food safety in Northern Ireland, Wales and England. They provide guidance for food businesses and were created under the Food Standards Act 199https://www.food.gov.uk/about-us9.
The Food Safety Act 1990 is a foundation for food laws in Scotland, Wales and England. Under this law, food businesses should:
Label, present and advertise food in an honest (and not misleading) way.
Not take anything away from food that could make it harmful to the consumer.
Not include anything that could make it harmful.
Only provide food that is of the nature, quality and substance expected by the consumer.
Not treat food in a way that could lead to the consumer being harmed.
The Food Information (Amendment) (England) Regulations 2019 is also known as 'Natasha's Law'. It came into effect on 1st October 2021. Before this date, food businesses that made pre-packed for direct sale foods weren't required to use allergen labels on the product. As a consumer, you could ask the preparer for allergen information.
However, since this law passed, pre-packed for direct sale food should have a full list of ingredients, including allergens.
How Are Catering Establishments Defined?
There are many kinds of eateries, all of which could be classed as a catering establishment, to which rules and regulations apply. Catering establishments could include:
Restaurants and cafes
Fast food outlets
Pubs selling food
A work or school canteen
Other catering establishments may include those that deliver only and don't offer a dine-in option.

Check If You Have The Right To Claim Compensation
You may not be able to claim if you were aware of your allergy and neglected to check the allergen menu or ask a server for advice on allergens before you ordered your meal. However, if a restaurant's negligence caused you to suffer an allergic reaction, you could claim.
To know if you could make a personal injury claim, it's important to first establish whether:
The other party owed you a duty of care;
They breached that duty, causing an incident;
As a result, you were injured.
If you were owed a duty of care, it was breached and you suffered as a result, you could have the right to seek compensation.
There's no requirement to use the services of a personal injury lawyer to claim, but we believe such legal help can be beneficial. All you have to do is give us a call and speak to our advisors. Explain what has happened to you, and an advisor will tell you what your options are.
In the next section of this guide on what you could do following an allergic reaction at Beefeater, we explore the Consumer Rights Act.
How The Consumer Rights Act 2015 Protects Diners
Under the Consumer Rights Act 2015, you have rights when buying digital content, services and products. Under the law, products need to be:
Of a satisfactory quality
Fit for purpose
As described
You may find that you suffered an allergic reaction because the allergen menu or packaging gave incorrect information. In this case, it wouldn't be as described.
Restaurant Allergy Claim Time Limits
For every personal injury claim, there is a time limit within which to start it. Once the claim is begun, there is no time limit on how long you have to resolve it. The time limit might be:
3 years from the date you became ill or learned that negligence at least contributed to your injuries (if you are 18 or over).
3 years from your 18th birthday if you were under 18 when the incident and your injuries occured.
In the case of those under 18 or adults who lack the mental capacity to claim, a litigation friend could make a claim on their behalf.
Call and talk to our claims team to find out exactly which time limit could apply based on your own circumstances.

What Should I Do If I Suffered An Allergic Reaction At Beefeater?
If you are harmed by an allergic reaction caused by a restaurant's breach of duty of care, there are some steps that you can take in preparation for making a personal injury claim. These include:
Taking a photograph or copy of the incorrect information on the menu.
Gathering contact details of any witnesses for statements later.
Making sure to get professional medical treatment.
Keeping track of any financial losses you incur due to your injuries.
Calling and talking to our advisors if you have evidence of a valid claim.
Do You Handle Claims For An Allergic Reaction At Beefeater On A No Win No Fee Basis?
A No Win No Fee claim could provide you with the legal help you seek, without too much financial risk attached.
You won't pay a solicitor's fee at the start of your claim, or while it is ongoing. And if the claim isn't a success, you still don't pay your solicitor any fee.
If the claim is a success, you would pay a success fee to your solicitor. This is capped by law and collected from the compensation only after it has come through.
Our panel of lawyers offer their services on a No Win No Fee basis. If you want some more information on No Win No Fee claims, contact our advisors using the information below.
Our advisors are available 24/7 and give free legal advice with no obligation for you to proceed with the services of our panel of solicitors.

Useful And Related Guides
These other guides on our site could be worth a read.
Allergic Reaction At McDonald's
How To Make A Nut Allergy Claim
How To Make Food Allergy Claims
The links below will take you to websites that have some more useful information.
Food Standards Agency: News and Alerts

FAQs About Your Rights After An Allergic Reaction At Beefeater
Here are some short answers to a few common allergy claim questions.
How do I know if I have a valid claim?
In order to potentially have a valid claim, someone should have owed you a duty of care, breached that duty and caused you injury as a result.
Do I need medical evidence to claim compensation?
You will need medical evidence. However, a solicitor can arrange an independent medical assessment for you as part of the claims process.
What should you do if you have an allergic reaction?
Firstly, seek medical help if needed. Secondly, gather evidence as explained in this guide if you wish to make a claim later.
Thank you for reading this guide on what you could do following an allergic reaction at Beefeater.
Writer CE
Checked by HT