What Are Your Rights After An Allergic Reaction At Greggs?
Do you know what you could do after an allergic reaction at Greggs? This guide aims to help you get answers.
This guide will provide you with information on making a valid allergy claim. We look at the many forms of negligence that can result in you being put through an allergic reaction. We also look at how a lawyer could potentially help you to claim for the harm (physical, psychological and financial) that you suffered.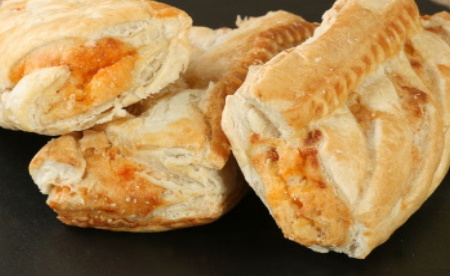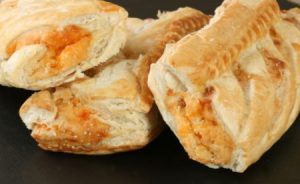 Every claim is based on a unique set of circumstances. This can be in the way that the allergy was triggered, or the harm and losses the victim wishes to claim for. What this means is that we may not have covered every question you might have in this guide. However, our advisors can help you if you need more answers.
Get In Touch With Our Team
Have you got questions that this guide didn't answer? Or perhaps you need clarification of one of the facts in this guide? Whatever you need, our advisors can provide you with some free legal advice. You contact our advisors on 020 3870 4868. Alternatively, use our live chat.
Our advisors are here for you 24/7. They can also connect you with our panel of personal injury lawyers. However, you won't be under any obligation to proceed with their services.
Services And Information
Everything You Need To Know About Claims For An Allergic Reaction At Greggs
Reading this guide is going to equip you with the basic knowledge you need to start making informed choices about whether or not you could claim.
The first part of this guide is going to give some relevant background information about food allergies and allergic reactions. You will learn what an allergy is and how a reaction can be triggered. We cover the types of allergens that could cause you to go through an allergic reaction at a restaurant.
Next, we move on to cover some of your rights. This includes what rights you have in relation to being informed about the allergen content of food, as well as the information food businesses have to provide you with.
We consider the legal considerations of making a food allergy claim, such as why you could be eligible to make a claim in the first place. In addition, we cover the time limits for making a claim.
We finish this guide with an explanation of the process of making a No Win No Fee claim, some advice on what to do next, a few useful links and a short FAQ.
Do You Need More Help?
If you have an allergic reaction at Greggs, do you know what to do? Our guide aims to help but, if you have evidence of a valid claim, call our advisors on the number at the end of the guide. They can also let you know which personal injury claims time limit is going to apply at the same time.

What Is An Allergic Reaction At Greggs?
A food allergy is a medical condition whereby your body mistakes a harmless food for a threat. This results in an allergic reaction, which can be mild but, in some instances, can be fatal.
Food businesses have certain responsibilities in regards to ensuring your health and safety. The Food Standards Agency (FSA) is responsible for food safety and food hygiene in Northern Ireland, Wales and England. It was given these powers under the Food Standards Act 1999. Part of what the FSA do is giving food businesses allergen guidance.
Food businesses need guidance because if their failings cause you to have an allergic reaction, under certain circumstances, you could claim.
It's important to note that, as an allergy sufferer, you're expected to take care of your own health to a reasonable degree. For example, if you don't check whether the triggering allergen is in a dish before you eat it and you suffer an allergic reaction as a result, you could be responsible for your own injuries.

What Ingredients Could Cause An Allergic Reaction?
Though many ingredients can cause allergic reactions, there are 14 main allergens that food businesses need to inform you of if they're in their dishes. If the businesses give or sell food to consumers directly, they need to provide this information in writing. They can either:
List these allergens on a menu, in an information pack or on a chalkboard; or
Have a notice in writing in a visible and clear place advising customers of where they can get this information.
If you suffered an allergic reaction at a food business because you weren't aware of your allergy, the business wouldn't be responsible for your injuries. However, there are certain circumstances where the business' failings led you to suffer an allergic reaction:
The allergen menu is incorrect, meaning it doesn't list an allergen and you, therefore, order a meal you believe is safe but unknowingly consume the triggering allergen.
A server advises you that there isn't an allergen in the food so you order it. However, the server is incorrect and you suffer an allergic reaction.
You ask for an allergen to be removed from a meal and the server agrees to do this. However, this fails to happen and you're served with the meal and unknowingly consume the allergen.
There is a risk of cross-contamination of allergens in the food, but there's no information to advise you of this. Consequently, you eat a meal that shouldn't contain an allergen, but does.
If you don't know what you'd do following an allergic reaction at Greggs, we hope this guide can help. If you need to contact us, our advisors are available 24/7.
Food Allergy Symptoms
Symptoms of food allergies include:
Shortness of breath.
An itchy rash (hives).
Swelling of the face, lips, throat or eyes.
Watering or itchy eyes.
Diarrhoea and sickness.
Furthermore, a very severe allergic reaction can result in a medical condition known as anaphylaxis. The sufferer can fall unconscious and the condition can even prove fatal if they do not receive emergency medical care promptly.

Do I Have The Right To Be Told Of An Allergen?
Eating establishments are obliged to inform you of certain allergens in the food it sells. How this information is delivered will depend on the type of food service you are using.
Prepacked Foods
These are any food products that are packaged before being put on sale. It needs to have a full ingredients list on the packaging.
Prepacked for direct sale
Prepacked for direct sale food products are packed in the same place they're sold. This can include fresh sandwiches or pastries.
Before October 2021, you (the customer) were expected to ask the server who made the food whether there were allergens in it. However, thanks to 'Natasha's Law', from October 2021, prepacked for direct sale foods need to have a label with a full list of ingredients. If any of the 14 allergens are in the food, they need to be emphasised on the label.
Non-prepacked (loose) foods
This can be, for example, dishes at a restaurant. Allergen information needs to be supplied in writing and be accessible for customers.
Therefore, if you suffer an allergic reaction because you were not provided with the correct information that you needed to make safe purchasing choices, this could be deemed to have been negligent. And in such cases, it may be possible for you to make a compensation claim for the harm that you suffered. Our advisors can advise you on how to do this. Just give them a call to get all the help you need to move your claim forward today.

What Allergens Should Takeaways Inform Me Of?
If you suffer from a food allergy, you likely already know that there are certain types of food that you have to steer clear of. But it can be difficult to avoid all allergens, as they can be found in very common foods.
The 14 main allergens are:
Sulphur dioxide (suphites)
Soya
Sesame seeds
Peanuts
Nuts
Mustard
Molluscs
Milk
Lupin
Fish
Eggs
Crustaceans
Cereals containing gluten
Celery
A food takeaway business should have information on whether these allergens are in their meals. For example, they may have a food allergen menu.
Calculate Compensation For An Allergic Reaction At Greggs
The amount of compensation that you receive if you win your claim for an allergic reaction can depend on how badly you suffered. The compensation table below clearly demonstrates this.
The Judicial College produces guidelines for valuing injuries and we based the figures in the table on these guidelines.
| Medical Condition | Severity Level | More Notes | Possible Compensation Payment |
| --- | --- | --- | --- |
| Illness/Damage Resulting from Non-traumatic Injury | Significant (iii) | Hospitalisation for days or weeks but but a complete recovery within one or two years. | £3,710 to £8,950 |
| Illness/Damage Resulting from Non-traumatic Injury | Severe (i) | Serious acute pain and hospital admission for weeks or days with continuing issues. | £36,060 to £49,270 |
| Illness/Damage Resulting from Non-traumatic Injury | Varying degrees of disabling pain (iv) | Symptoms continue for some weeks or days. | Up to £3,710 |
| Illness/Damage Resulting from Non-traumatic Injury | Serious (ii) | Severe but short-lived with symptoms diminishing over 2 to 4 weeks. Some issues will last a few years. | £8,950 to £18,020 |
You may also be able to use a personal injury claims calculator to get an idea of the level of compensation you may receive. However, for a more accurate (and free) estimate, why not contact our advisors?
Damages You Might Claim
General damages are the broad category that relates to compensation paid for physical and psychological suffering caused by someone else's negligence. General damages take into consideration (amongst other factors):
Disabilities, either long-term or permanent.
The pain and suffering you went through when the allergic reaction happened.
Psychological injuries.
Special damages are the other head of claim. They are paid to compensate you for financial loss caused by your injuries. These can be predicted costs or those you have already paid. Examples would be:
Loss of earnings because you took time off work to recover.
Lowered earning potential across your lifetime due to reduced working capacity.
Medical expenses such as prescriptions.
Travel costs to and from medical appointments.
The costs of hiring help such as someone to care for you while you recovered.
It's important to note that you will need to provide documented proof of spending if you intend to claim back money already spent. You can prove financial losses by supplying, for example, bills, receipts or invoices.
What Does The Law Say About Allergens In Takeaways?
The Food Safety Act 1990 gives the framework for food legislation in Wales, Scotland and England. It is a key regulation. Under the Act, food businesses such as takeaways should:
Not include anything in their food, remove anything or treat the food in a way that could damage the health of those who eat it.
The nature, quality or substance of the food is what consumers would expect.
The labelling, advertising and presentation of the food isn't misleading or false.
All three points can apply to allergens in takeaway foods. For example, allergens shouldn't be included in takeaway foods if the labelling or allergen menu says they aren't.

What Is Considered To Be A Catering Establishment?
A catering establishment is any place that sells or gives away food. Examples of catering establishments would be:
A takeaway food outlet
An eat-in restaurant, cafe or bistro
Fast food restaurants
Food carts, street food stalls and pop-up food stalls
Burger, hotdog and icecream vans
A work canteen
Because they sell food or provide it to people for consumption, catering establishments should ensure the food is safe to eat.
This guide on what you could do after an allergic reaction at Greggs aims to give information to you. But if you need free legal advice, why not reach out to us?
When Could I Be Eligible To Make A Claim?
In order to make a successful claim for an allergic reaction, you will need to prove that negligence on the part of the food business took place and caused your injuries.
For example, if a food business supplied you with the correct allergen information, but you chose to consume the food regardless, you would be unlikely to be able to claim. That's because the food business could be seen as doing what they reasonably could to prevent your injuries.
However, if you checked the allergen information before you ordered and there wasn't any mention of cross-contamination, you could claim if you suffer an allergic reaction because of cross-contaminsation.
We can offer you some free legal advice on your eligibility. Just give our advisors a call if you have evidence of a justifiable claim.

What Are My Rights Through The Consumer Rights Act 2015?
Under the Consumer Rights Act 2015, you have a right to expect products you buy will be:
Fit for purpose
As they're described
Of a satisfactory quality
For example, if you bought a sandwich at one food business that was packed by another business and the packaging listed all ingredients apart from one or two, this product wouldn't be as described. If one of these ingredients was an allergen and triggered an allergic reaction, you could claim for your injuries.

How Long After An Allergic Reaction Could You Claim For An Allergic Reaction?
In order to make a successful compensation claim, you need to begin it within the time limit. This time limit will be driven by the circumstances of your claim. For example:
If you are under 18 years of age, you would have 3 years from the date of your 18th birthday to claim. However, an adult you trust could claim on your behalf before then as a litigation friend.
If you were 18 years of age or over at the time of the incident, you would have 3 years from the date that the allergic reaction happened. Alternatively, this would be 3 years from the date you gained knowledge that negligence at least contributed to your injuries (if this is later).
For those who don't have the mental capacity to claim, a litigation friend could claim on your behalf. However, if you regain the mental capacity, you'd have 3 years from the date of your recovery.
You can call and speak to our advisors to check exactly which time limit is going to apply based on your unique situation.

I Suffered An Allergic Reaction At Greggs, What Should I Do?
If you suffer an allergic reaction due to the failings of a food business, there are some things that you can do to begin preparing for making a compensation claim at a later stage.
First, you should make sure to get medical treatment for your symptoms. Your health is of the utmost importance. If you seek medical assistance at a hospital or a doctor's surgery (for example) you could use these medical records to support your claim later.
You can also do the following:
Take a photograph of the food that you believe caused the reaction.
Keep the packaging of the food (if applicable).
Take contact details of witnesses so you can get statements if you claim.
Take a copy or photograph of the allergen menu from that day (if the incorrect information on it caused you to inadvertently order a meal that triggered your allergic reaction).
You can ask our advisors for help if you'd like more information on what evidence you could collect.

Claim For An Allergic Reaction At Greggs On A No Win No Fee Basis
Did you know that you might be able to make a claim using a lawyer working under a No Win No Fee agreement? This would mean you don't pay your lawyer their fee until the claim has been won and they have received a compensation payment for you. Other benefits include:
There are no upfront lawyer fees.

There are no lawyer fees while the claim is being processed.

If the claim fails, you don't pay your lawyer their fee.
If they win your claim for you though, they'll receive a success fee for their work. This is a small percentage of the compensation. What's more, it's capped by law. 
To learn more about making a No Win No Fee claim, please call and talk to one of our expert claim advisors. They will evaluate your claim for you, talk through your legal options, and tell you how we could be able to help you to move forward.
Contact Us
Our advisors are available 24/7. They give free legal advice and you won't be under any obligation to proceed with the services of our panel of lawyers. Why not get in touch?:
Call 020 3870 4868
Use our claim online form to get someone to contact you whenever's suitable.
Use our live chat for instant answers online.
Related Guides
These guides could be useful if you're considering claiming and want more advice.
How To Make Food Allergy Claims
Nut Allergy Claim For Compensation
Allergic Reaction At A Restaurant
How To Get More From A Personal Injury Claim
Allergic Reaction At McDonald's
All of these other websites have some information you might like to read:
HSE: Food And Drink Manufacture
Allergen Guidance For Food Businesses

FAQs On Allergic Reactions At Greggs
Here are some brief answers to common questions relating to allergy claims.
What are the basic signs of anaphylaxis?
Symptoms of anaphylaxis can include confusion, sweating, and unconsciousness.
What are the symptoms of a delayed allergic reaction?
The symptoms of a delayed allergic reaction are the same as an allergic reaction that isn't delayed. However, the reaction would occur in a matter of hours (or potentially longer) after consumption of the allergen.
How long do mild food allergic reactions last?
The main symptoms of a mild allergic reaction to food can last anything from a few hours to a few days.
How long does it take for an allergic reaction to occur?
Many allergic reactions begin within a few seconds to a few minutes of the allergen being eaten.
Thanks for reading our guide on what could happen after an allergic reaction at Greggs. 
Writer CE
Checked by HT