Compensation Claims For Sexual Abuse In A School
This guide aims to give practical advice on what steps you could take to claim compensation following sexual abuse in a school.
Today there is growing awareness of the issue of sexual abuse of children and young people. There's also awareness of how institutions and people in positions of power can be held to account if they've failed in their duty to protect those under their care.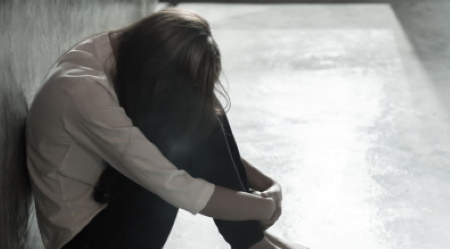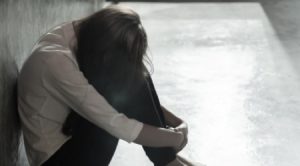 If you or your child has been the victim of sexual abuse in schools, we could help you make a claim. You could be entitled to seek compensation against the perpetrator or against the school where the abuse took place. You could also make a claim through the Criminal Injuries Compensation Authority (CICA).
This guide is here to help you decide whether to make a criminal injury claim by informing you about the law and your rights.
Our dedicated advisors and our panel of No Win No Fee solicitors are just the people you might need. If you contact our advisors, they offer free legal advice and, if you have a favourable claim, could connect you with our panel of solicitors.
Our panel of solicitors are experts with years of experience, who can provide you with advice and legal representation to help you win the compensation that you or your child deserves. You can reach them through the contact details below.
Get In Touch With Our Team
Services And Information
Everything You Need To Know About Sexual Abuse In A School
In this guide, we'll explain the process of making a compensation claim for sexual abuse that has been carried out in a school. We'll include information about what the law says about child abuse, who can be held responsible and how.
You will find out under what circumstances you could make a claim for child sexual abuse. And we'll look at how you could build the evidence to prepare for a claim.
We also invite you to consider the benefits of making a claim through our panel of solicitors and to find out about how you could benefit from the services of a No Win No Fee lawyer.
We've also included information that we hope could be of use to you such as:
Statistics about child abuse in schools.
Links to relevant external organisations and charities.
As well as this, there are also links to other pages on our website for sexual abuse compensation claims under other circumstances.
If there is anything else you need to know more about that isn't adequately covered on this page, you can call and consult our team of advisors. They're available 24/7, they give free legal advice and you're under no obligation to proceed with our services.
What Is Sexual Abuse In A School?
Different kinds of abuse could occur in schools. Bullying could occur. Students could be singled out for physical and emotional mistreatment or harassment by teachers. Sexual abuse towards children or young people could be committed by teachers, but also by other staff in the school, such as teaching assistants, library staff, kitchen staff, or caretakers.
Sexual abuse can cause lasting emotional and psychological harm to the child. Those who suffer childhood sexual abuse are at risk of going on to suffer mental health problems such as depression or eating disorders as a consequence of non-recent abuse.
There is also a risk of the victim engaging in drug and alcohol abuse in later life as well. Sexual abuse can be carried out by male or females against girls or boys.
The Definition Of Child Abuse
Sexual abuse is a situation in which a child is groomed, tricked or forced into sexual activities. The child might not understand that they are being abused or that it's wrong. It is never the child's fault they were abused.
A child can be groomed by an adult through the adult developing a relationship with the child and earning their trust. A child could be forced through threats or intimidation by an adult.
Sexual abuse can happen online as well as in person. There are two types of abuse:
Contact abuse

—

where there is physical contact (for example touching, kissing or penetration).
Non-contact abuse

—where there isn't physical contact (for example, exposing or flashing).
In a school, the abuser may be in a position of trust and authority. The Crown Prosecution Service website has more information about the law's definition of sexual abuse.
What Is Duty Of Care In Schools?
Schools and teachers should provide an education for the students to the best of their ability. However, they also have a duty of care in regards to safeguarding.
The school and its teachers must do everything reasonably within their power to ensure that the students are safe. When a child is in school, the teachers and the school staff are acting 'in loco parentis' (in the place of a parent) and are responsible for their safety. They must do as much as they reasonably can to keep children safe from all forms of foreseeable harm.
Sexual abuse can be a breach of this duty of care by the staff member who committed the abuse and the school if they could've prevented the abuse from occurring. The school as an institution has a responsibility to ensure that anyone who could pose a threat to children is not permitted to work with them and that all reports of sexual harassment are dealt with properly.
Schools' Liability For Sexual Abuse And Assault
In order to make a claim, you must establish clarity on who you're making a claim against. Essentially, who is responsible under the law and therefore could have a compensation claim made against them?
Though the abuser could be liable for paying compensation, the school may have failed to reasonably prevent the abuse. Therefore, in these circumstances, the school could be liable to pay compensation too. This is because the school is responsible for safeguarding its students, and the behaviour of employees can impact student wellbeing.
A school could be held liable to pay compensation if a child has been subjected to abuse due to the school having overlooked reasonable steps it could have taken to prevent the abuse. For example, the school may have failed to act upon complaints and reports of sexual abuse or it might have overlooked obtaining a DBS check.
In such instances, you could make a claim against the school even if the abuse is non-recent. However, in some historic sexual abuse claims, the school where the abuse occurred may no longer be operating. If the school had the appropriate insurance, or if it was run by a local council, you could still claim.
In cases where the school that is no longer able to account for itself was a private school without insurance, the claim could be made to the Criminal Injuries Compensation Authority. The CICA is a government-funded body and agency of the Ministry of Justice. It is responsible for assessing and awarding compensation claims in cases where the perpetrator or other liable party cannot be made to pay compensation.
Compensation And Prosecution
A compensation claim does not preclude a criminal prosecution from being brought against those who have committed sexual abuse. However, it's important to note that prosecution is a separate matter from a compensation claim.
Laws On Child Sexual Abuse And Assault
A child is classed under the law as anyone under the age of 18. Child sexual abuse is any situation in which an adult or another child coerces or incites a child to engage in sexual activities.
Laws that aim to protect children from sexual abuse include the below.
Protection of Children Act 1978: This aims to prevent the exploitation of children by penalising the distribution, showing and advertising of indecent photographs of children.
Sexual Offences Act 2003: This aims to prevent child sexual abuse and protect children from harm from sexual acts.
Sexual abuse can consist of sexual acts including:
Rape
Kissing and touching both over and under the clothes
It can also occur without physical contact. Examples of non-contact abuse include:
Exposing a child to sexual acts
Making a child watch sexual acts being performed or view pornography
Under the law, a child cannot legally give their consent to have sex or to engage in sexual behaviour with an adult.
Types Of Sexual Abuse In A School
In school, a child could be subjected to sexual abuse by other children or by adults who work in the school, including teachers. Children could be forcibly subjected to sexual assault, bullied or threatened into complying with sexually abusive acts or groomed into allowing the abuser to commit sexually abusive acts.
A teacher or other staff member could engage in sexual abuse by exploiting their position of authority and trust with a student. A teacher could groom a child, offering them favourable treatment and establishing a bond of trust before making them engage in sexual acts.
An abuser in a school could use their authority to make a child comply with sexual abuse. For example, a teacher or other staff member could threaten to punish a child if they refuse to allow the abuse. Additionally, they could convince the child that they would get in trouble if they were to tell anybody about the abuse.
Sexual Abuse In A School: Compensation Calculator
Compensation could be claimed for sexual abuse you have experienced based on the harmful effects it had on you at the time and the lasting effects since. Specifically, you could claim compensation for psychological damage.
The effects of sexual abuse can vary from person to person. They can include anxiety and depression.
In order to claim, you would need to prove that you have suffered. You would also have to prove that the suffering was caused or exacerbated by the child abuse. Therefore, we always advise having an independent medical assessment as part of a claim.
During the assessment, a medical professional would discuss your symptoms with you privately and create a report. Your solicitor, if you choose to use the services of one, could then use this to value your injuries. They could also use it to help prove your claim.
We've created a compensation table below using figures taken from the Judicial College Guidelines. (This is a publication solicitors may use when valuing injuries.)
| Injury | Details | Compensation |
| --- | --- | --- |
| Severe PTSD | Trauma that stops the victim from functioning as they had done in life, at work and in relationships. | £56,180 to £94,470 |
| Moderately severe PTSD | Similar to the above, but with a better prognosis. | £21,730 to £56,180 |
| Moderate PTSD | A significant recovery from trauma and any continuing symptoms won't be disabling. | £7,680 to £21,730 |
| Less severe PTSD | Cases where the victim makes a practically full recovery from trauma in under two years. | Up to £7,680 |
| Severe psychiatric damage | Severe negative impact on relationships and ability to cope with life, education and work. | £51,460 to £108,620 |
| Moderately severe psychiatric damage | The same problems as above, but with a better prognosis. | £17,900 to £51,460 |
| Moderate psychiatric damage | Severe psychiatric damage that the victim has made a marked recovery from. | £5,500 to £17,900 |
| Less severe psychiatric damage | Cases in which the victim has made a full recovery apart from minor symptoms. | Up to £5,500 |
The figures in the above compensation table are only reflective of those recommended for personal injury claims. If you claim through CICA, the awards may vary.
If you'd like a free estimate of what you could claim, get in touch with our advisors.
Can You Claim For Historical Sexual Abuse In A School?
You could have the right to claim compensation if you have experienced sexual abuse. You could claim compensation from a person who has abused you, or you could claim compensation from the school where the abuse occurred (if the school could be liable for compensation).
It can be difficult to claim directly against the abuser. This is because they may no longer be alive or capable of paying compensation.
In cases such as these, you could be entitled to make a claim through the Criminal Injuries Compensation Authority. This authority could award you compensation if you can prove that abuse took place and you suffered, even if there is not a prospect of a successful prosecution of the perpetrator.
How A Litigation Friend Could Help You
A litigation friend is someone who manages a compensation claim on behalf of someone else who is unable to do it themselves. People who are under the age of 18 or lack the capacity to make a claim could be represented by a litigation friend.
A litigation friend could be a parent, guardian, social worker, solicitor or someone with power of attorney for the victim. Their responsibilities include;
Liaising with a solicitor
Attending court, if necessary
Making decisions on behalf of the person they represent and acting in their best interests
Paying legal fees, again, if necessary
How Do You Report Sexual Abuse In A School?
If you become aware of sexual abuse being inflicted on your child, or you have experienced sexual abuse yourself, you have the option to report it.
You could report the abuse to the school. Staff should be trained in how to respond to reports of abuse from children and the school may have a Designated Safeguarding Lead.
The NSPCC has advice on reporting abuse and you can speak to them about your concerns. The charity is dedicated to preventing abuse of children and has significant powers to do so. You can contact them through their website or by calling them.
Additionally, you have the option of contacting the police. You could report your experience of abuse. The police have special investigators and sexual abuse counsellors for handling claims made by victims of sexual abuse. (If you wish to make a claim through CICA, it is necessary to report the abuse to the police.)
Time Limits To Claim For Sexual Abuse In School
If you're making a personal injury claim on behalf of your child, you could do so up until their 18th birthday. From their 18th birthday, they could claim without you acting as a litigation friend. They would have until their 21st birthday.
However, if you're an adult and at a later date you obtained knowledge that the sexual abuse caused your mental injuries, you would have three years to claim from that date.
In order to claim through the CICA, if the abuse took place before you were 18, but was not reported to the police at the time, you could apply for compensation. You should do so within two years of your report of the abuse to the police.
If you wish to make a sexual abuse claim and you want to know whether you will be affected by the time limit, you can contact us and consult one of our expert team members.
I Suffered Sexual Abuse In A School, What Should I Do?
If you have experienced sexual abuse in school, then you may need to seek medical attention. This could be for medical health issues directly related to the abuse itself, such as testing for and treating Sexually Transmitted Diseases you might have contracted. It could also be necessary to seek therapy for mental health issues stemming from the abuse.
You can gather other forms of evidence. You could:
Write down your recollections of the abuse in as much detail as you can manage.
Collect contact details of those who attended school with you and experienced or witnessed the abuse if they're willing to provide statements.
For more information on making a compensation claim or collecting evidence, contact an advisor.
Claim For Sexual Abuse In A School On A No Win No Fee Basis
One obstacle claimants may worry about when making a compensation claim is the issue of how you are going to afford the services of a solicitor.
We believe that everyone deserves the right to be able to claim compensation with the help of a solicitor. That's why we aim to make sure that money is not an obstacle to funding their services. All of the personal injury lawyers on our panel offer No Win No Fee agreements.
These are agreements where the solicitor will not charge the claimant for their fee upfront. They also won't have any ongoing solicitor fees. Instead, they'd receive a "success fee" if the claim is successful. The success fee is a small percentage of the compensation and is capped by law.
If you would like more information about how making a No Win No Fee compensation claim works, you can contact our team and have a discussion with them.
Related Sexual Abuse Claims Guides
Sexual abuse by a family member
Compensation for sexual abuse claims
Report child abuse: Government advice
What to do if you're worried a child is being abused: Government advice
FAQs About Claims For Sexual Abuse In A School
Can child abuse victims claim compensation?
If you were a victim of childhood sexual abuse, even if the abuse occurred years ago, you could be entitled to make a claim for compensation.
Could I sue for trauma in my childhood?
If you suffer trauma due to sexual abuse in your childhood, you could make a claim for compensation against the person who abused you or through the Criminal Injuries Compensation Authority. If another party (such as a school) is liable to pay compensation, you could claim against them.
Can I claim for grooming?
Victims of sexual abuse involving grooming can be entitled to claim compensation. The law accepts that a child below the age of consent is the victim of rape or sexual abuse if they were groomed by the person who abused them.
What happens to payouts awarded to children?
When compensation is awarded to a child under the age of 18, the money is usually held in a protected fund until they reach 18. This fund is usually managed by the Court Funds Office.
Thank you for reading our guide on what you could do following sexual abuse in a school. 
Writer KL
Checked by HT