What Is The Weight Limit for Manual Handling? – A Guide To Maximum Weight For Lifting At Work
By Daniel Strong. Last updated on 16th December 2021. Welcome to our guide on the weight limit for manual handling. Some workplace environments require greater levels of manual handling than others. When dealing with manual handling, the weight limit deemed safe to lift is sometimes unknown to people. If you've been injured at work due to being asked/made to lift or move something too heavy for you then you could be entitled to compensation. In order to make a valid claim for a manual handling injury at work, you would have to prove through evidence your injury was caused by negligence. Evidence must show that your employer or a colleague acted in a negligent way causing you harm.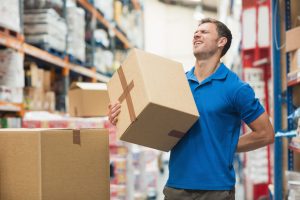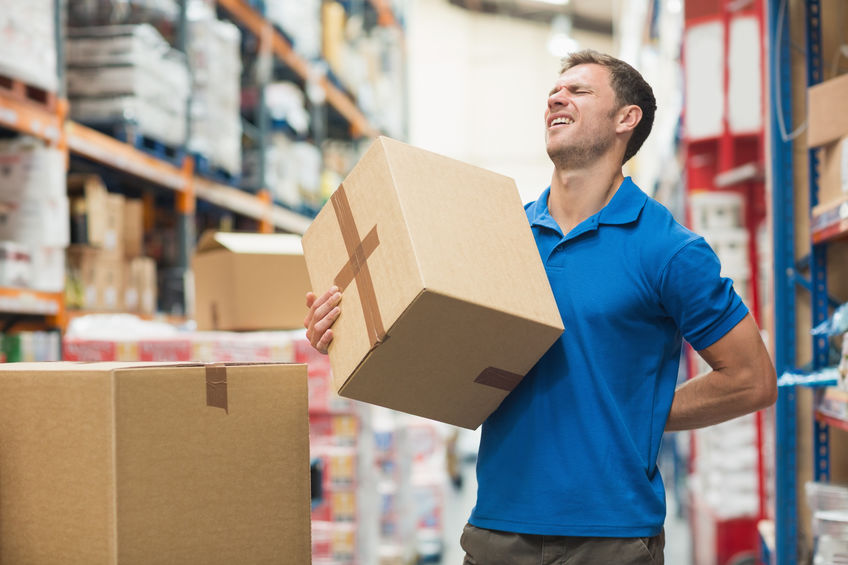 This guide aims to inform you on the matter of maximum weight for lifting at work. Read on for more information. If you need more information at any stage, then get in touch with us right away. When you get in touch with our advisors they will evaluate your claim for you. Here you can ask as many questions as you need to. If they can see you have a valid claim they can offer to put you in touch with a personal injury solicitor. 
Get In Touch With Our Team
Our advisors are ready and willing to help you. Reach out to us today so we can find out more about the circumstances surrounding your claim.
You can do so by:
Calling us on 020 3870 4868

Using the live chat function in the bottom right corner

Heading to the "

claim online

" section of our website
Services And Information
Everything You Need To Know About Manual Handling Weight Limits
Manual handling doesn't just include lifting, although it is included. There are other physical actions listed in the Manual Handling Operations Regulations 1992. The other physical actions included in manual handling involve:
Putting down

Pushing

Pulling

Carrying

Moving a load via hand or bodily force
Somewhat surprisingly, there's no legal weight limit for individuals to abide by when engaging in manual handling. There are however advised guidelines. The weight differs between the genders, with men being advised they can handle slightly heavier loads. 
The maximum safe weight to lift at work may not have a legally enforceable limit, but personal injury claims can still be made for injuries sustained when lifting an item that is heavier than 25kg alone. How the load is being handled/transported can also lead to different weight limits being advised. Injuries being sustained by lifting heavy loads are more common in some workplaces than others. 
What Is The Weight Limit For Manual Handling?
Whilst there isn't a legally-enforceable weight limit for manual handling tasks, there are still official guidelines that should be adhered to whenever possible. Being asked to lift more than these limits (or even lower limits that you're comfortable with) could lead to a number of injuries.
In addition to this, being asked to carry excessively heavy loads could be an example of a breach of your employer's duty of care. Breaches of an employer's duty of care is where many personal injury claims come from.
All workplace injuries that take place must be reported to RIDDOR by your employer. If they fail to do this, you can do it yourself. As you can see from the graph below, handling, lifting, or carrying was the cause 18% of all reported workplace injuries in 2020/21. This makes injuries sustained in this way the second most likely behind slips, trips, and falls.
These statistics have been taken from the Health and Safety Executive (HSE) website.
Manual Handling Weight Limit Guidelines
"What is the maximum weight you can lift at work?" is a question we're often asked. General guidelines that the maximum safe lifting weight for men is 25k. For women, it is 16kg. When at all possible, carrying heavy loads should be avoided.
Although, it is generally accepted that it is sometimes impossible in certain situations. However, even roles that engage in a lot of manual handling can benefit from having a better-organised working environment that will reduce the need to lift/transport heavy loads themselves.
If you do need to move something heavy, there are certain ways you can reduce the risk to yourself and others:
Whilst lifting, avoid twisting and/or stooping

Try to minimise carrying distances

Optimise storage area

Assess whether the load can be safely broken down into smaller components

Avoid lifting from the floor, or above the shoulders where possible
Even though these steps can reduce the risk of musculoskeletal disorders, it all depends on whether or not employees adhere to the training/advice. The Manual Handling Regulations 1992 recently had changes made to it to benefit those who carry out manual handling labour.  It is vital that employees take responsibility for their own safety also. It is up to them to implement the training given by their employers. Therefore if employees are fully trained in manual handling but are injured due to their own negligence a claim for personal injury is less likely. 
Training aside, tailoring certain techniques to certain roles has proven to be a much more effective way of reducing injuries caused by manual handling. 
Factors That Could Affect The Weight Limit For Manual Handling
When addressing the question "what is the maximum weight you can lift at work?" it's important to remember the advised upper limits. However, these limits are not always relevant. Whilst you should never exceed the upper limits, it's key to know that these limits can be lower. The reasons for the advised maximum manual handling weight limit being lower, vary from scenario to scenario.
The Task
Even if all safety guidelines are followed, injuries can still occur. If a task is carried out too frequently, or for too long, then the strain on the body can still result in an injury. This can be regardless of whether the maximum weight to lift at work is being abided by. Injuries caused by heavy lifting are not always caused by isolated instances. An injury could also develop over time from excessive smaller strains over time.
The Load
You may struggle to maintain a proper grip on a load you're handling. This too could lead to an injury being sustained. This could be due to the size, shape or slipperiness of the object(s).
The Individual 
Each person's abilities will be different. This could be due to age, gender, or just physical size. What one person is able to achieve with ease, should not necessarily be expected of someone else. If you feel uncomfortable with being asked to move a heavy object, you should voice your concerns.
The Environment
This can be a wide range of things. The layout of the workplace, lines of sight, and even how crowded somewhere is, are all ways that could make the manual handling weight lift be lowered for the sake of safety. Other people, or too many people, in the environment can also play a part in the safety of the manoeuvre. 
Workplace Injury Compensation Calculator
If you go on to make a successful personal injury claim you could be awarded two Heads of Loss. The first fee is known as general damages. General damages are paid to the person making the claim for the physical pain and mental anguish suffered due to the injury. Each injury has a recommended payout bracket in a publication known as the Judicial College Guidelines. The severity of the injury and the recovery time can both factor into how much this payout will be worth.
Next, we have special damages to consider. Special damages are a little harder to calculate as there isn't really an upper limit. The purpose of special damages is to account for the additional outgoings caused by the injury. For example, you may have experienced a loss of earnings due to your injuries. You could also have certain medical costs such as prescriptions to consider.
It's important to maintain detailed records of any outgoings related to your claim. This evidence will be needed during your personal injury claim. Not only will these receipts act as proof of the expenses, but they should also be dated.
This means that you should be able to prove that these expenses were incurred following your accident at work and not before. If it's suspected that you're claiming expenses from before your injury, it's unlikely you'll be paid them. This could also affect the rest of your claim.
Below, we have included a table with some examples of what certain injuries could be worth in general damages. The figures are taken from the JCG.  
| Injury | Description | Amount |
| --- | --- | --- |
| Back | (c) Minor (iii) - a complete recovery with 3 months | Up to £2,300 |
| Back | (a) Severe - (i) Including damage to the spinal cords and nerve root. | £85,470 to £151,070 |
| Neck | (c) Minor - (iii) a full recovery within 2 months | Up to £2,300 |
| Neck | (a) Severe - (i) injury associated with incomplete paraplegia or resulting in permanent spastic quadriparesis | In the region of £139,210 |
| Shoulder | (a) Severe - damage to the brachial plexus. | £18,020 to £45,070 |
| Knee | (a) Leg fracture extending into the knee joint causing pain which is constant, permanent | £48,920 to £65,440 |
| Elbow | A severely disabling elbow injury | £36,770 to £51,460 |
| Finger | (a) Amputation of index and middle and/or ring fingers | £58,100 to £85,170 |
| Psychological | (E) Mental anguish - when you expect to die, or that your lifespan is about to be reduced | £4,380 |
Risk Assessments On Manual Handling
There are things that need to be taken into account when discussing the maximum safe weight to lift a work. When it comes to the question "what is the maximum weight to lift at work" one of the most common factors is gender. 
What are the manual handling weight limits for men?
Many guidelines often say the maximum recommended manual weight limit for men should not exceed 25kg. This however is only advised when carrying the load at roughly waist height. Higher and lower carrying positions carry with them differing maximum weight recommendations. Other variables should also be considered, not just whether or not the individual in question is a man.
What are the manual handling weight limits for women?
Women are generally advised to carry slightly lighter loads, at a maximum manual handling weight limit of 16kg. As with men, this limit can vary depending on how the load is being carried. Other things such as age should be taken into account also.
How Safe Is It To Carry A Weight Below These Guidelines?
A manual handling accident can still happen regardless of the weight of the load. Just because what you're moving is below the maximum weight to lift at work, it doesn't necessarily mean you are safe from sustaining a manual handling injury in the process. The manual handling weight limit should only be used as one of the pieces of guidance. Much more should be taken into account. 
For example, if a man is moving multiple 25kg loads a day, they're more likely to suffer a manual handling injury than someone who only moves one per day. Injuries of this nature can be cumulative. This means that a singular incident won't necessarily be all it takes for an injury to occur. The frequency of the strain experienced can also be a cause.
If you feel your accident was a result of being asked to move something in an unsafe way, then get in touch with us today.
How Much Time Do I Have To Claim For A Manual Handling Accident?
If you have suffered an injury related to carrying something above the weight limit for manual handling, the general rule is that you have a 3-year window from the date of your injury to start a claim.
This time limit is stated in the Limitation Act 1980. If you allow this window of time to expire, then it becomes far less likely that you'll be able to claim compensation. In some scenarios, it will be impossible.
However, there can be certain circumstances where this time limit can be suspended or even extended. We have included some of these exceptions below. If you have any questions regarding the time limit you have to make a claim, please don't hesitate to get in touch.
General Accident Claims
Most accident claims will have a 3-year time limit for you to make a claim. This time limit will start from the date the accident occurred. However, sometimes the injury may not manifest itself until a date later than the accident. If this were to happen, you could be able to make the case that your 3-year time limit should begin from the date your injury was diagnosed. This alternative date is known as the "date of knowledge".
Official medical records are often helpful in proving what your date of knowledge was.
Child Accident Claims
If a child is involved in an accident, then their 3-year time limit doesn't begin until their 18th birthday. If they claim is to be pursued before the injured party becomes an adult, then they must act through what is known as a "litigation friend". A litigation friend can take many forms. The most common are:
Parent

Guardian

Friend

Legal representative (such as UK personal injury lawyer)
If the claim is successful while the claimant is still under 18, their settlement amount will be paid into a secured bank account. They will then receive the money on their 18th birthday, along with any interest.
Claiming on Behalf of Someone with a Diminished Mental Capacity
Sometimes an accident concerning the manual handling weight limit may result in the claimant's mental capacity being reduced as a result. If this should happen, the 3-year time limit will often be suspended. It should begin when their mental capacity has returned to how it was prior to the accident.
A litigation friend can also assist in pursuing the claim before this happens.
I Suffered A Manual Handling Accident What Should I Do?
If you are wondering "can I make a claim for a manual handling injury at work?", firstly you need to figure out whether your injury was caused by a breach in the duty of care owed to you. Every employer under the Health and Safety At Work etc Act 1974 owes their employees a duty of care. This is to keep them as safe as is practically possible. If they failed to adhere to this legislation and you were caused an injury they could be liable for the harm you suffered. To collect evidence for your case you could:
Seek medical attention

– This should be your first priority. In some minor cases, you may be more concerned with seeking justice. However, even minor cases can be a sign of a deeper-lying injury. Seeing a medical professional following a sustained injury is always strongly advised.
Gather evidence –

Once you have received relevant medical attention, you'll need evidence to prove that your accident was not your fault. Medical records from your treatment are always a useful piece of evidence. Photographs and witness states can be of great assistance too.
Contact a personal injury solicitor –

Seeking legal advice will help you to get everything in place to find out if you have a valid personal injury claim. Our advisors may be able to put you in touch with one of our panel of solicitors. 
Manual Handling Injury Claims On A No Win No Fee Basis?
Opting for a solicitor that offers No Win No Fee terms may be a good choice. Claiming on a No Win No Fee basis means that should you win your case, then your solicitors' payment is taken from your winnings in the form of a small percentage. Should your case be unsuccessful under this conditional arrangement, then you won't be responsible for paying your solicitor. Operating in this way means that the stressful possibility of being landed with expensive legal bills is greatly reduced.
It is legally permissible to represent yourself. However legal professionals are legally trained in these areas of law. As well as that they will have had experience with cases like yours in the past and know which laws and legislation to use to back up your argument. 
Reach out to us today:
Call us on 020 3870 4868

Use the live chat function in the bottom right corner

Head to the "

claim online

" section of our website
Other Information
We've included some links to additional information regarding the manual handling weight limit and more.
FAQs People Ask About Manual Handling Injuries
Is there a maximum weight limit for manual handling?
Many guidelines say that men shouldn't lift anything more than 25kg in the workplace. For women, this weight is 16kg. Both of these figures are often reduced depending on the area of the body the load is being carried by.
The maximum weight is also not the only factor to consider when discussing whether something is considered safe to lift. Things such as someone's age and their physical dimensions could also make a difference.
Can you refuse to lift heavy objects at work?
You should receive proper training before being asked to lift or move any heavy/dangerous objects at work. If you haven't been trained in these matters, the risks are increased.
How much weight can a worker be legally required to lift?
There is no legal limit on what can be lifted at work. However, the guidelines of a maximum of 25kg for men and 16kg for women should be strictly adhered to whenever possible. If weights exceed this, equipment such as forklift trucks could be considered to reduce the risk of strain-induced injury to workers.
Thank you for reading our guide on the weight limit for manual handling.
Writer IB
Checked by IE.