What Are My Rights If I Have An Allergic Reaction At Bella Italia?
An allergic reaction can be a frightening and stressful situation. Especially if the reaction is severe. Having something like this isn't something you should have to worry about. Laws and regulations are in place that requires restaurants to provide their customers with food that is of reasonable quality and safe for consumption. If you have suffered an allergic reaction at Bella Italia you may be wondering whether you could be entitled to make a claim for personal injury compensation.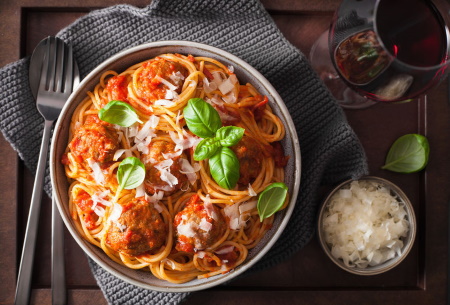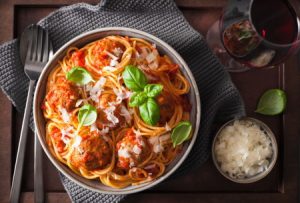 Our advisors have plenty of experience in helping people with questions about personal injury cases. This guide will inform you about how personal injury claims and food standards law works. There are lots of articles like the one you're reading now, and we have a team of advisors that can answer any questions you want to ask before going ahead with a claim. Therefore, if you read through this article and decide that you do want to make a claim contact our advisors. Moreover, to reach us for a free, friendly chat with one of our advisors, or to discuss making a claim, you can follow the contact information written below.
Get In Touch With Our Team
Services And Information
Everything You Need To Know About Your Rights After An Allergic Reaction At Bella Italia
We would expect that no matter where we eat the food we are served is safe and of a good standard. But what happens if you eat something that has ingredients you are allergic to? Who is at fault if you suffer an allergic reaction? Hopefully, this guide will be able to answer the questions above.
You could potentially make a compensation claim if you are able to provide evidence that you suffered an allergic reaction at a restaurant as a result of the restaurant breaching the proper procedures for food safety. We will go through different pieces of legislation as well as what kind of evidence you would need to show in order to support your claim.
This guide focuses on things like how your compensation is calculated, how evidence is gathered, and how you can make a claim with a No Win No Fee solicitor. There are links throughout this guide to useful pages of information about food safety standards. There are other links on making a personal injury claim, including this one about making food allergy reaction claims in restaurants. If there is anything more you need to know, you can always contact our team for more information.
What Is An Allergic Reaction At Bella Italia?
An allergic reaction is when the body suffers a reaction to exposure to allergens. One of the ways this kind of reaction could be triggered is through consuming food that contains allergens. Allergens are mistaken as threats to the body. Procedures exist that restaurants are supposed to follow in order to prevent people from suffering allergic reactions.
In order to make a personal injury claim, you will have to prove that you have suffered an allergic reaction after eating at a restaurant through their negligence. A personal injury lawyer can help you to with this. To find out if you have an allergic reaction claim after eating at Bella Italia please call our advisers. Through a free case review, they can tell you if you have a valid case or not.
Causes Of Food Allergies
A food allergy is essentially a disorder where the body's immune system is unable to differentiate ordinary foodstuffs from harmful substances or germs and launches an immune response. It can be said that an allergic reaction is the bodies reaction to an allergen rather than the direct effects of allergens.
The following are foodstuff or food and drink ingredients known to trigger allergic reactions.
milk
eggs
peanuts
tree nuts
fish
shellfish
some fruit and vegetables
Mustard
Sulphites
Gluten, commonly found in grain products such as flour
There are a number of different oversights and forms of negligence that could potentially happen in a restaurant that could cause a customer to suffer from an allergic reaction to their food.
Allowing cross-contamination of food ingredients
Failing to carry notices and warning of the possible presence of allergens in the menu
Failing to remove allergen ingredients from a meal when requested to do so by a customer.
Including ingredients with allergens that should not be included in the meal.
Symptoms Of Allergic Reactions To Food
The symptoms of an allergic reaction can vary. More severe reactions can occur depending on how sensitive the body is to the allergen and on how much of the allergen the victim is exposed to.
The common symptoms of an allergic reaction are:
Redness and swelling around the mouth, including the lips, tongue and throat
Rashes, particularly hives
Itchiness, particularly in the mouth
Vomiting
In more severe cases the victim can experience something known as anaphylactic shock. The primary signs of this are:
Difficulty breathing
Dizziness
Feeling faint
If you feel any of these symptoms the best thing to do is to seek out medical attention at once. Do this by calling 999. The NHS has a page with information on the symptoms of allergic reactions and anaphylactic shock that can come in handy.
Do I Have The Right To Be Told Allergens Are Present In My Food?
In order to keep people as safe as possible from allergens, there are requirements for restaurants and takeaways. Restaurants or takeaways must include warnings of the 14 main allergens that are contained in every item. Also, it is a good idea for restaurants and takeaways to include warnings about what "may contain" allergens in order to cover all of their bases.
Allergen information must be communicated to customers. Depending on the type of food establishment will depend on how the information will be presented. Also, customers are able to request that a certain ingredient be left out if they are allergic to it. However, it is not always possible that a restaurant can take out certain ingredients. So, if they cannot fulfil a request they must let the customer know. This way the customer can pick an alternative.
What Allergens Should I Be Warned About?
There are 14 known and identified allergen groups that must be included in warning notices and allergen information menus. These include:
Celery
Cereals containing gluten
Crustaceans
Eggs
fish
Lupin
Milk
Molluscs
Mustard
Peanuts
Sesame
Soybeans
Sulphur dioxide and sulphites
Tree nuts
So, if there are any other substances besides those listed here to which are allergic and could suffer a reaction, you can ask about them with the restaurant staff.
Calculating Damages For An Allergic Reaction At Bella Italia
You could be entitled to claim and receive a payment of compensation if the negligence of a restaurant has caused you to be harmed by an allergic reaction in a restaurant. This raises the question of how much compensation could you claim for an allergic reaction? We can't answer that question right now. However, we have included a table with figures from the Judicial College Guidelines.
Compensation is made up of two factors, general damages and special damages. General damages are the compensation you could receive for the harm caused directly to your health by an allergic reaction. Special damages are the compensation you could be entitled to receive due to financial losses caused by your suffering. Therefore, these include mainly the financial fallout of the reaction.
General damages are calculated to reflect the severity of the allergic reaction. A medical assessment could help in working out specifically how severe the reaction was. Once there has been a diagnosis, the Judicial Collage Guidelines can be used to work out the compensation you could be entitled to. The JCG is a publication legal professionals can use to hone in on value for suffering. The compensation table below shows what the recommended amounts of compensation are for certain types of symptoms.
Compenstaion Table
| Injury | Compensation |
| --- | --- |
| Severe toxicosis | £36,060 to £49,270 |
| Serious but short-lived poisoning | £8,950 to £18,020 |
| Food poisoning causing discomfort | £3,710 to £8,950 |
| Disabling pain | £860 to £3,710 |
| Dermatitis of both hands | £12,900 to £18,020 |
| Dermatitis of one or both hands | £8,110 to £10,710 |
| Itching, irritation of, and/or rashes | £1,600 to £3,710 |
Special damages are calculated to reflect the financial losses you have experienced as a result of the allergic reaction. This can include a number of different factors. Including things like:
Medical bills
Travelling expenses
Cancelled plans
Lost income from time taken off work.
In order to claim successfully for these losses, you will need to provide supporting evidence. This can come in the form of bank statements, wage slips, contracts, tickets and so on. By presenting such evidence your special damages compensation can be calculated to an appropriate amount and supported with evidence.
The Law On Allergens At Restaurants
The Food Safety Act 1990 makes it law for businesses to ensure that their food products are safe for consumption. It also requires food to be of reasonable quality and appropriately and accurately labelled.  The Food Standards Agency is a non-ministerial Government department of the UK. One of its main responsibilities is ensuring that food that is consumed in England, Wales, and Northern Ireland is safe.
In addition, from October 2021 onwards Natasha's Law will come into effect. This law will make regulations about the display of allergen information stricter. At the moment food made and packaged on-site for direct sales does not require allergen labelling. Once this law is introduced it will be mandatory for all food suppliers to include these labels on their food packages sold on-site.
Is Bella Italia A Catering Establishment?
As a restaurant, Bella Italia is obliged to provide information about certain allergen content of their food. Therefore, they can do this by placing the allergen content on their menu and on their display boards. Moreover, it is a good idea if staff are able to tell the customers accurately what items on the menu contain allergens.
Restaurants have to abide by regulations and safe practices regarding cross-contamination and preparation of food.
Check Your Eligibility To Claim Compensation
If you want to find out whether or not you are eligible to make a compensation claim for an allergic reaction at Bella Italia, you can try contacting us and having a conversation about your situation with one of our advisors. They can fill you in on whether or not you have grounds to claim. If possible, they can offer to put you in touch with one of the personal injury solicitors on our panel to make a claim.
In order to hold a valid personal injury claim your case must meet the following criteria:
You were owed a duty of care under certain legislation, and
This duty was breached through negligent practices, then
You suffered an allergic reaction as a direct consequence.
Does The Consumer Rights Act 2015 Give Customers Additional Rights?
The Consumer Rights Act 2015 entitles you to receive a product or service that is of reasonable quality, safe to use, and is as advertised and presented to you. This act also entitles you to claim either a refund or a replacement for the product if it has not met these standards.
How Long After An Allergic Reaction Could You Claim Compensation?
There is a time limit to making a personal injury compensation claim. Moreover, this time limit is designed to ensure that claims are not attempted after too much time has elapsed. This is for evidence, in particular people's memories and statements, to be reasonably reliable. In the case of claims against restaurants, there is a possibility that the staff present at the time may have moved on to other occupations, or that the restaurant in question has ceased trading.
The time limit in most personal injury claims is three years from the date of the incident. Or three years from the diagnosis of the incident. There are exceptions. In some circumstances where a person has been too incapacitated for a prolonged period to make a claim, and in situations where the person affected was under the age of 18 exceptions apply. In the latter case, the parents or guardians of the victim have the right to start a claim until the person reaches 18. Once they turn 18, they have a three year time period until their 21st birthday to begin a claim.
I Suffered An Allergic Reaction At Bella Italia, What Should I Do?
Your first actions upon experiencing an allergic reaction should be to look to your own health. This could mean applying an EpiPen or other medication for your allergies, in more severe situations it could mean calling 999. If possible, and as long as it doesn't interfere with getting treatment for your symptoms, you should try to put together some evidence.
If you believe that the reaction was caused by something in your meal that should not have been there or that you weren't warned about, you can take pictures of the meal. This is as well as pictures and/or copies of the menu and food displays. You should ask the staff to make sure that the incident has been logged. Ask those who were there if they would be willing to provide their contact details for statements. Write down your recollections of the events immediately. This can ensure that there is a written record of your fresh memories that you can refer back to later. Contact us if you need more advice and information.
Claim For An Allergic Reaction At Bella Italia On A No Win No Fee Basis
Many claimants are worried that if they hire a solicitor they may be left out of pocket if their case loses. If you opt for a solicitor that offers No Win No fee terms that unless you win your case you would not have to pay their fees. You would sign a Conditional Fee Agreement with your solicitor. This would mean their fee would be conditional on them winning your case. Therefore there are no upfront fees. Also, no fee to pay the solicitor during the case. The only time the solicitor receives a success fee if the case is awarded compensation.
You will be at less financial risk. You may also derive some reassurance that the solicitor is confident enough in your chances of success to risk not receiving payment for their work.
Related Illness Claim Guides
Accident at work claims –  Please click here to find out more.
Holiday accident claims  – Please click here to find out more.
FAQs About Your Rights After An Allergic Reaction At Bella Italia
Can you sue a restaurant for an allergic reaction?
If you can provide evidence that the restaurant did not do enough to abide by food safety rules and protect your health, and that you suffered an allergic reaction as a result, you could potentially be entitled to make a personal injury claim for an allergic reaction.
What could I be allergic to in pizza?
Pizza could contain gluten in the flour used to make the dough in the base. The cheese toppings could also be an allergen for those allergic to dairy products. Depending on what other toppings and ingredients are included in the pizza there may be other allergens as well. To know more about whether or not a pizza contains allergens, you should ask the restaurant staff for a copy of their allergen information menu.
Writer KL
Checked by IE.