What Are Your Rights After An Allergic Reaction At A Taco Bell
Restaurants and other establishments selling food have a legal obligation to abide by food safety regulations. They have what is termed a "duty of care" over their customers, this means that they are responsible for their safety while they are on their property and eating their food. This responsibility means that they have to make sure that customers are safe from injuries in accidents on their premises, as well as preventing customers from suffering preventable allergic reactions. In this guide, we shall look at examining what your rights would be if you suffered an allergic reaction at Taco Bell.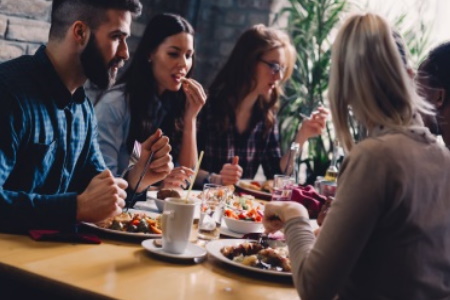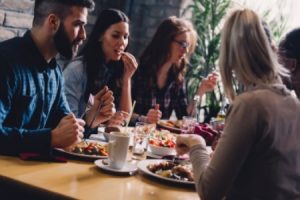 This page is one of many that you could read through for information and advice about making personal injury claims. This particular guide is about what rights you may have if you suffered an allergic reaction due to a restaurant being negligent. We have other guides that are more generic on the subject –  making personal injury claims against restaurants in general.
We have a team of advisors who could assess your claim for free. You are welcome to get in touch for some free advice. You can get in touch through the contact methods listed below.
Get In Touch With Our Team
Our phone number is, 020 3870 4868 you can use this to reach one of our team members. You could also use the chat messenger that has popped up with a notification at the bottom of the screen. Alternatively, you fill out this page with your details and a brief description of your allergic reaction situation in order to arrange for a call-back from our team.
Services And Information
Everything You Need To Know About Your Rights After An Allergic Reaction At A Taco Bell
What is important to remember is that if you have suffered an allergic reaction in a restaurant because the restaurant or its staff did not follow proper procedures or abide by a request you made, your reaction may have been preventable. To hold any valid personal injury case you must be able to establish that you were owed a duty of care. Then prove how this duty was negligently breached and provide evidence that links it directly to your suffering.
The purpose of this page is to help you know whether or not you could be entitled to make a claim. This page contains information about the law, outlining the duties of restaurants and food businesses when it comes to people's safety.
There are a number of key pieces of information about making a personal injury claim that is outlined on this page. These things are, how your compensation payout will be calculated, time limits to starting a personal injury claim and how a solicitor could be funded with a No Win No Fee agreements. We shall also look at the steps you could take following an allergic reaction whether you are deciding to make a claim or not.
As well as the information on this page, you might also find it useful to call our team of advisors if you want more information before going ahead with a claim. You can also consult any one of our numerous other pages on making allergic reaction claims against restaurants.
What Is An Allergic Reaction At Taco Bell?
If you suffer an allergic reaction, it means that your body's immune system has mistaken an otherwise fairly harmless substance in a meal you have eaten, or which you have come into contact with, for a threat and has triggered your bodies response to it. Most allergic reactions are equivalent to a minor illness, others can potentially much more dangerous.
In any case, you have a right to have certain measures put in place for you in order to reduce the risk of you suffering from an allergic reaction. If you are an allergy sufferer and you are allergic to an ingredient you will want to ensure that what you eat does not contain this allergen. For this reason, it has become law that in most cases the 14 main allergens are communicated.
What Causes Or Triggers Allergic Reactions?
Some people suffer from allergies because their body's immune system is unable to distinguish otherwise harmless materials from threats to the body such as bacteria and viruses. An allergic reaction is not the effect of the allergen itself, but rather the body's response to it. There are fourteen main identified food substances that are known to be allergens. A list of these allergens is below.
Foods containing gluten, such as oats and barley for example.
Crustaceans, such as crabs, lobsters and prawns
Molluscs, such as mussels and oysters
Eggs
Fish
Dairy products, such as cheese or milk
Mustard
Soya products
Sulphates
Peanuts
Tree nuts, which include most forms of nuts besides peanuts.
Common Symptoms Of Allergic Reactions To Foods
For common types of allergic reactions, the symptoms will include things like:
Rashes
Hives
Redness and swelling, particularly around the lips and tongue
An itchy sensation in the ears, nose, mouth and throat.
Vomiting and nausea
In cases like these, the allergic reaction will most likely be an unpleasant inconvenience. However, in some cases, the symptoms could be more severe. Allergic reactions like these are known as anaphylactic shock.
Symptoms of Anaphylaxis include:
Fainting
Dizziness
Shortage of breath or inability to breathe.
Clammy skin
Confusion
If you begin to experience anaphylaxis you are experiencing a medical emergency. You should call 999 immediately if you or someone else begins to experience symptoms like those listed above.
What Right Do I Have To Be Warned About Allergens?
In a restaurant, there should be information denoting menu items that contain the 14 main allergens, such as nut for example. At present, it is not legally required for food supplier to include allergen warning labels on the packaging of food that is prepared and packaged on-site. However, this will change from October 2021 due to changes in the law.
In October 2021 Natasha's Law will come into play. This amendment will make it law for food retailers and operators to supply all allergen information and ingredient lists on every food item that is "pre-packed for direct sale'.
What Food Allergens Should I Be Warned Off?
There are 14 identified allergens to which you are entitled to and required by law to be made aware of by a restaurant.  These allergens are as follows;
Foods containing gluten, such as oats and barley for example.
Crustaceans, such as crabs, lobsters and prawns
Molluscs, such as mussels and oysters
Eggs
Fish
Dairy products, such as cheese or milk
Mustard
Soya products
Sulphates
Peanuts
Tree nuts, which include most forms of nuts besides peanuts.
If you suffer from an allergy to any foodstuff besides these, you can ask the restaurant staff or contact the restaurant in advance to enquire about the presence of the allergen.
Calculate Compensation For An Allergic Reaction At Taco Bell
When making any personal injury claim many claimants are curious about how much compensation may be awarded if the claim is successful. Although personal injury compensation calculators can give a rough idea sometimes people want something more accurate.
Any successful personal injury claim has the potential to include two Heads of Loss: these are general and special damages. General damages are shown in the table below. They are taken from the Judicial College Guidelines, JCG. The JCG is a publication often used by legal professionals when valuing suffering caused by illness or injury.
Special damages cover financial losses and expenses caused by the illness. Think about the money you have spent on any medical treatment, including travelling costs to get to the hospital, or money spent on buying medication. You should also think about how much income from work you have missed out on due to taking time off work while sick or recovering. You can claim compensation for lost earnings Bear in mind that in order to receive the compensation you will have to provide proof.
The table contains figures from the JCG. These are amounts of compensation for illness symptoms that may have been awarded in past cases. If you would like a clearer picture of what amount of compensation you could be entitled to you should call and speak to one of our advisors.
| Injury | Compensation |
| --- | --- |
| Severe Toxicosis | £36,060 to £49,270 |
| Serious Food Poisoning - Short Lived. | £8,950 to £18,020 |
| Significant Discomfort/Poisoning | £3,710 to £8,950 |
| Disabling Pain, Cramps, and Diarrhoea | up to £3,710 |
| Dermatitis (a) (Cracking, soreness, affecting employment and domestic life) | £12,900 to £18,020 |
| Dermatitis (b) (Significant period) | £8,110 to £10,710 |
| Dermatitis (c) (Itching, irritation rashes on hands) | £1,600 to £3,710 |
The Law And The Labelling Of Allergens
Some of the legislation regulating food standards include the Food Safety Act 1990. This act requires food to be safe for consumption, of a reasonable standard, and the description is accurate. The Food Standards Agency is the regulatory body for food standards in the UK. It covers England, Wales and Northern Ireland.
The Food Information (Amendment) (England) Regulations 2019 will come into force from October 2021 onwards. Also known as Natasha's Law, this change to food safety regulations will require allergy warning labels to be included in the packaging of food prepared and packaged on-site.
What Is Classed As A Catering Establishment?
A catering establishment is any premise providing food for consumption. This can include businesses selling food such as restaurants, cafes, takeaways, food vans and pubs, as well as other private and public premises that have food sold on-site. This includes properties that have canteens, such as schools, prisons, and offices.
All catering establishments have a duty of care to make sure that the food they sell is safe for consumption. Protecting those with allergens could be a primary focus. They can do this by having an allergen menu available. Or allowing customer requests to have certain ingredients removed before being served are followed as well as by providing warning labels that are present on menus and displays. Food safety guidelines should be followed at all times in the kitchen, and in the storage, cooking, and preparation of food.
Am I Eligible To Claim Compensation?
Can you provide proof to make a reasonable accusation that a business did not do enough to follow guidelines and protect your health? To be eligible to make a personal injury claim three key areas must be proven.
The party you hold responsible for your allergic reaction owed you a duty of care. And
This duty was breached by negligence practices or behaviour, then
You suffered an allergic reaction as a direct consequence.
Some allergic reactions are very minor and in some cases, the reaction may not have caused suffering that would qualify for compensation. To find out if you hold a valid allergic reaction claim against a restaurant call our advisors for a free case assessment. If they can see that your case would succeed then they may offer to connect you with a personal injury solicitor. And cases that our panel of solicitors take on will be conducted on a No Win No Fee basis.
Does The Consumer Rights Act Protect Restaurant Diners?
The Consumer Rights Act 2015 is a law that outlines the right of a consumer to request a refund or replacement of a faulty product. Under this Act, you could be entitled to a replacement or a refund if anything you have purchased has proven to be unsafe, not of reasonable quality, or not in line with how it was portrayed in the advertising you were shown or the description of the product you were given.
Allergic Reaction Illness Claim Limitation Periods
The time limit for starting a personal injury claim is three years. This time limit begins at the date of the allergic reaction, or at the date you became aware of the allergic reaction being caused by negligence. This gives you some time to initiate a claim. But we recommend that you begin the process as soon as you can. Exceptions can be made to this three-year time limit if you are claiming on behalf of someone who is under the age of 18. Or if you were incapable of making a claim for medical reasons. For example, if you were suffering from a disability that prevented you from claiming on your own behalf.
What Should I Do If I Had An Allergic Reaction At Taco Bell?
If you or someone close to you have suffered an allergic reaction the first thing you should think about is seeking medical advice. Any signs or symptoms of anaphylaxis should be treated as a medical emergency and the emergency responders should be alerted straight away. Getting medical treatment not only ensures you make a speedy recovery but also acts as evidence if you decide you have a case for personal injury.
Next, you can think about gathering other evidence. This could be taking images of the menu if any of the information was incorrect. Asking witnesses for their contact details. they may be asked to give a statement at a later date. Also having your incident logged at the place where it has taken place. Gathering any evidence you think may support a personal injury claim.
You can contact our advisors using the contact detail below to have your case and evidence assessed for free.
Can I Claim For An Allergic Reaction At Taco Bell On A No Win No Fee Basis?
If you want to make a claim, but you don't think you have the money to afford to pay legal fees or to take the risk of losing money, you could opt for a solicitor that offers No Win No Fee terms. It is not compulsory to have a solicitor support your case. But they can be very beneficial.
Working with a No Win No Fee solicitor means you are not obligated to pay your solicitor if the claim fails. If your claim is successful then a pre-arranged negotiated sum called a success fee taken from your compensation will be awarded to your solicitor for their services.
Related Claims And Supporting Guides
How To Claim For An Accident In A Public Place
Making a Compensation Claim For An Accident In A Shop
Industrial Hearing Loss Claims
FAQs About Your Rights If You Suffer An Allergic Reaction At Taco Bell
How long could my claim take?
The amount of time it takes to make a personal injury claim depends on the circumstances of the claim and the details of the incident. If the evidence is clear from the outset that the third party was responsible for the incident, then the case could be resolved within a few months. If the situation is more ambiguous and the third party challenges the claim, the case could go on for over a year or more.
Will you need to see your solicitor in person?
You will not need to meet your solicitor in person if doing so is not practical for you. You can have all the communication you need with them through emails, phone calls, video calls and so on. This means that you will not have to worry about where you and your personal injury solicitors are based when choosing a lawyer for your claim.
Will your claim go to court?
Your claim does not necessarily need to go to court. Many personal injury claims are settled before they get that far. You may be offered a financial settlement by the party you are claiming against. If you choose to reject this offer, or if the third party challenges the claim, the case will go to court.
Can you claim if a child had an allergic reaction at a restaurant?
If your child has suffered an allergic reaction at a restaurant, you could be entitled to make a claim on their behalf. You could have the right to claim at any point until the child is eighteen years old. Once the child has turned 18 and is an adult, they could have the right to claim over a three year time limitation period until they turn 21 if no claim has been made.
What is a Litigation Friend?
A litigation friend is someone who, with permission, conducts a compensation claim on someone else's behalf. This could be a solicitor, but it could also be a family member such as a parent. Litigation friends can make compensation claims on behalf of children, people with mental health problems or intellectual disabilities, or people unable to make a claim on their own behalf due to a medical issue.
Writer KL
Checked by EI